Foaming Herbal Hand Soap, Lemon Rosemary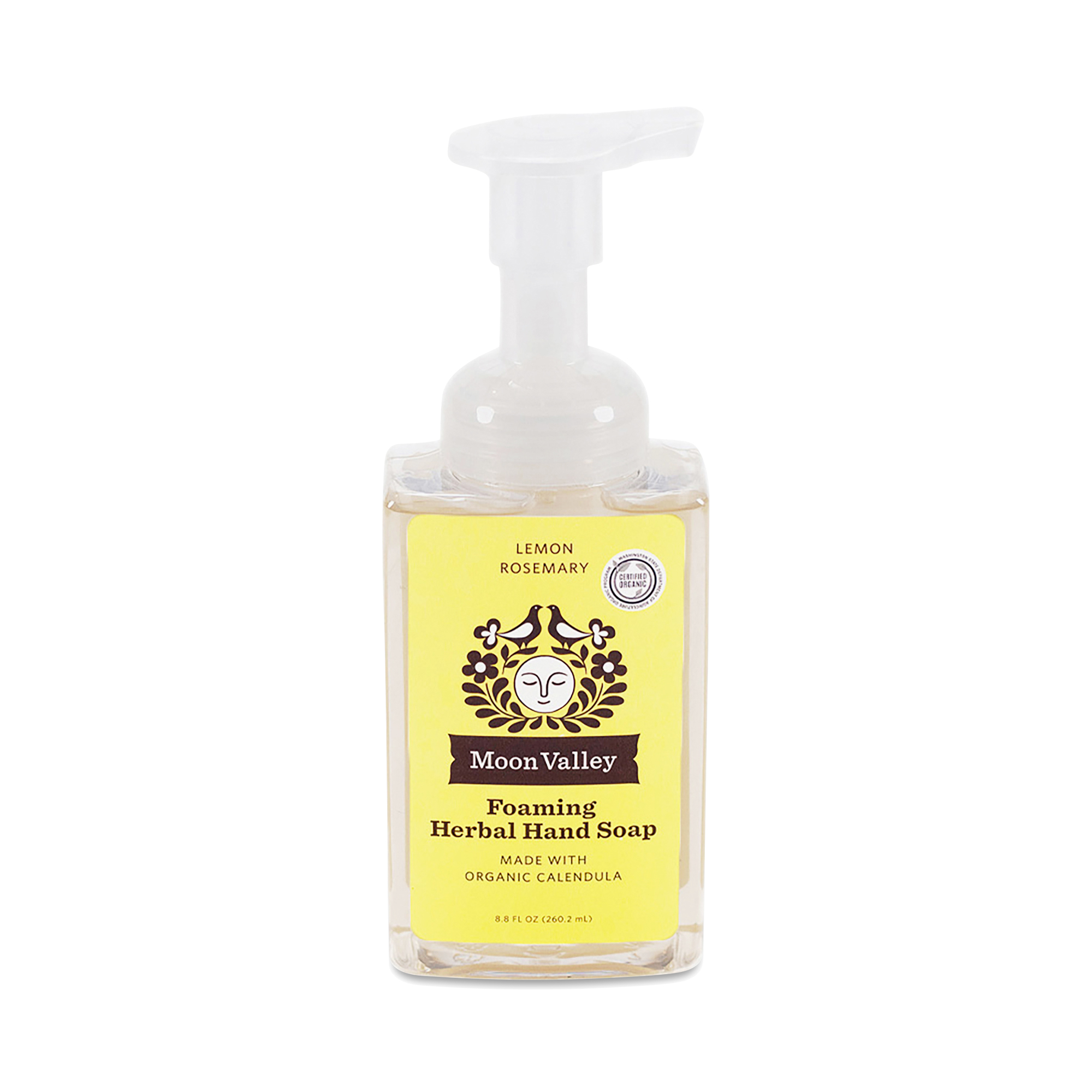 830911001007
Moisturize hands with a velvety hand soap from Moon Valley Organics. The formula combines calendula and comfrey to gently cleanse without any harsh chemicals, and leaves a soft scent behind.
8.8 oz bottle
Lovely smell, sticky feel
- by
Elizabeth Dearen
I love how fresh and crips this soap smells, but it leaves a sticky residue that requires a second wash with another soap.
love the smell
- by
Breanne
love the smell of this foaming soap, also doesn't dry out my hands like the other soaps I switched from had
Great cleanser and pump!
- by
Kelsey
Moon Valley Organics, Foaming Herbal Hand Soap, Lemon Rosemary
moon valley
- by
Janice Grutta
great for sensitive skin and allergies
Great hand soap
- by
Cindi
Moon Valley Organics, Foaming Herbal Hand Soap, Lemon Rosemary
0830911001007
830911001007