Lumineux Whitening Mouthwash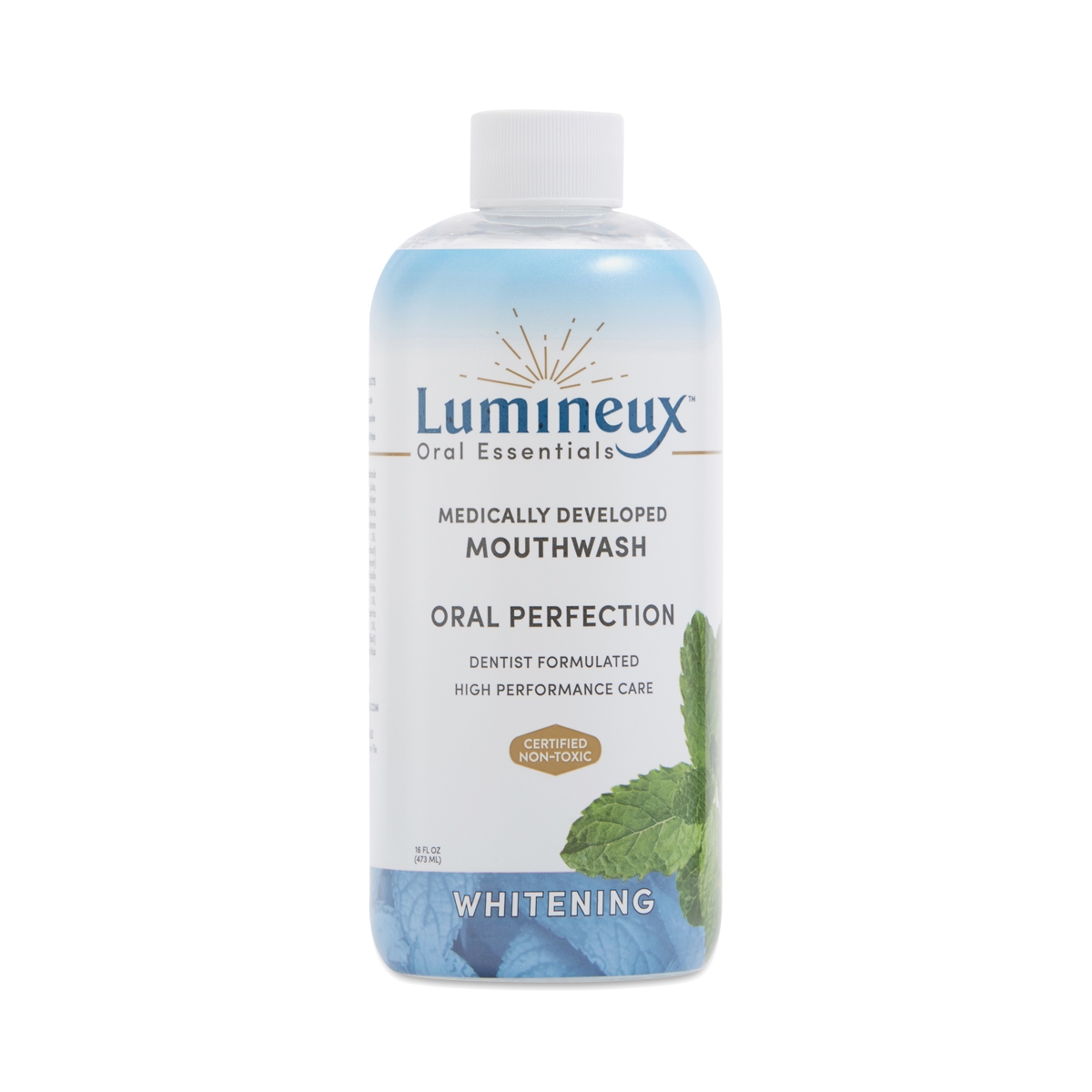 860124000146
This mouthwash has been clinically tested to kick stain's BUTTS. Seriously, coffee stains? No problem. Grey stains from wine? Not an issue. Did a juice cleanse and now your mouth is the color of blueberries? We've got your back! Oral Essentials Whitening Mouthwash does its job with NO bleach. Just Coconut Oil, Sage Oil, and Lemon Peel Oil to strip days/months/years of stains off your teeth, without dulling them like hydrogen peroxide or baking soda would… That also means, NO sensitivity. Making it the first DAILY USE* Whitening Mouthwash out there. *Those other products with chemical whiteners shouldn't be used daily because they break down your enamel… just saying.
16 oz bottle
Best Natural Mouthwash
- by
Hannah
This is the best natural mouthwash I have tried and it pairs great with the non toxic whitening strips. Best of all no sensitivity!
Good post flossing wash!
- by
Cindy Hayward
This wash is great for after flossing!
Love this product
- by
Mary
Lumineux Oral Essentials, Lumineux Whitening Mouthwash
Reorder x3
- by
Hannah
Lumineux Oral Essentials, Lumineux Whitening Mouthwash
Love
- by
Felicia
Oral Essentials, Lumineux Whitening Mouthwash
0860124000146
860124000146