TheraZinc Lozenges, Elderberry Raspberry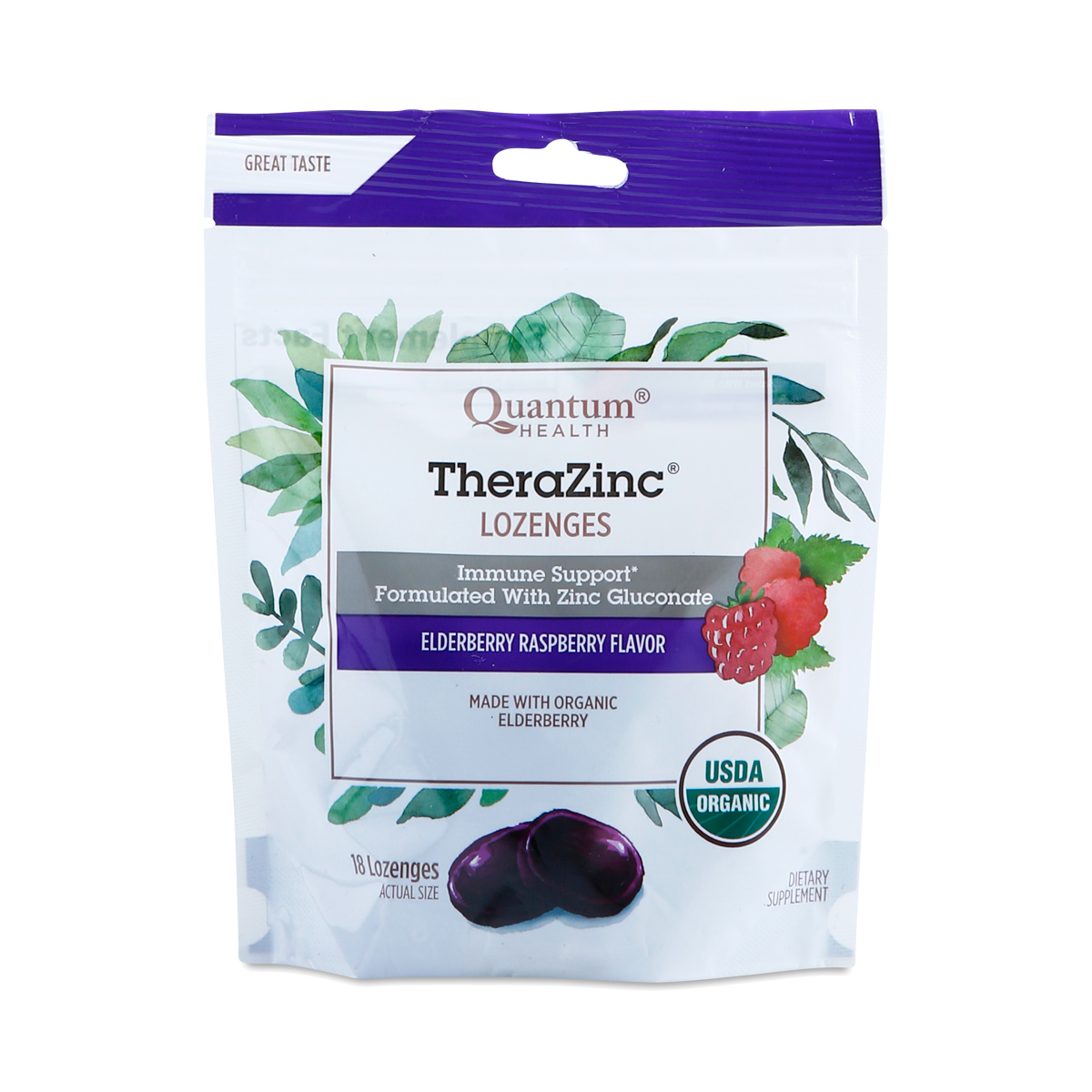 046985211888
When you're not feeling well, reach for the zinc to provide your body with extra immune support to fight off those pesky bugs and viruses. Quantum Health makes it easy with TheraZinc Lozenges that deliver 7 mg of absorbable zinc gluconate. Quantum packs each with all natural USDA certified ingredients and tasty elderberry raspberry flavor. These statements have not been evaluated by the Food and Drug Administration. This product is not intended to diagnose, treat, cure, or prevent any disease.
18 count
Great!
- by
Jennifer Mathews
Love the flavor and they are a good way to get some zinc.
Good
- by
Elvira
a little too sweet for my liking but the berry taste is good and I like the health properties
Soggy
- by
Penny Chambers
Soggy and old tasting...not a fan
Not a fan
- by
Maria
I like the plain elderberry lozenges. The addition of a raspberry gave it a funky flavor then I cannot tolerate. I threw them out. I didn't get any raspberry at all.
Delicious
- by
Alexandra
Does the trick and the flavor isn't bad!
0046985211888
046985211888