Marinara Sauce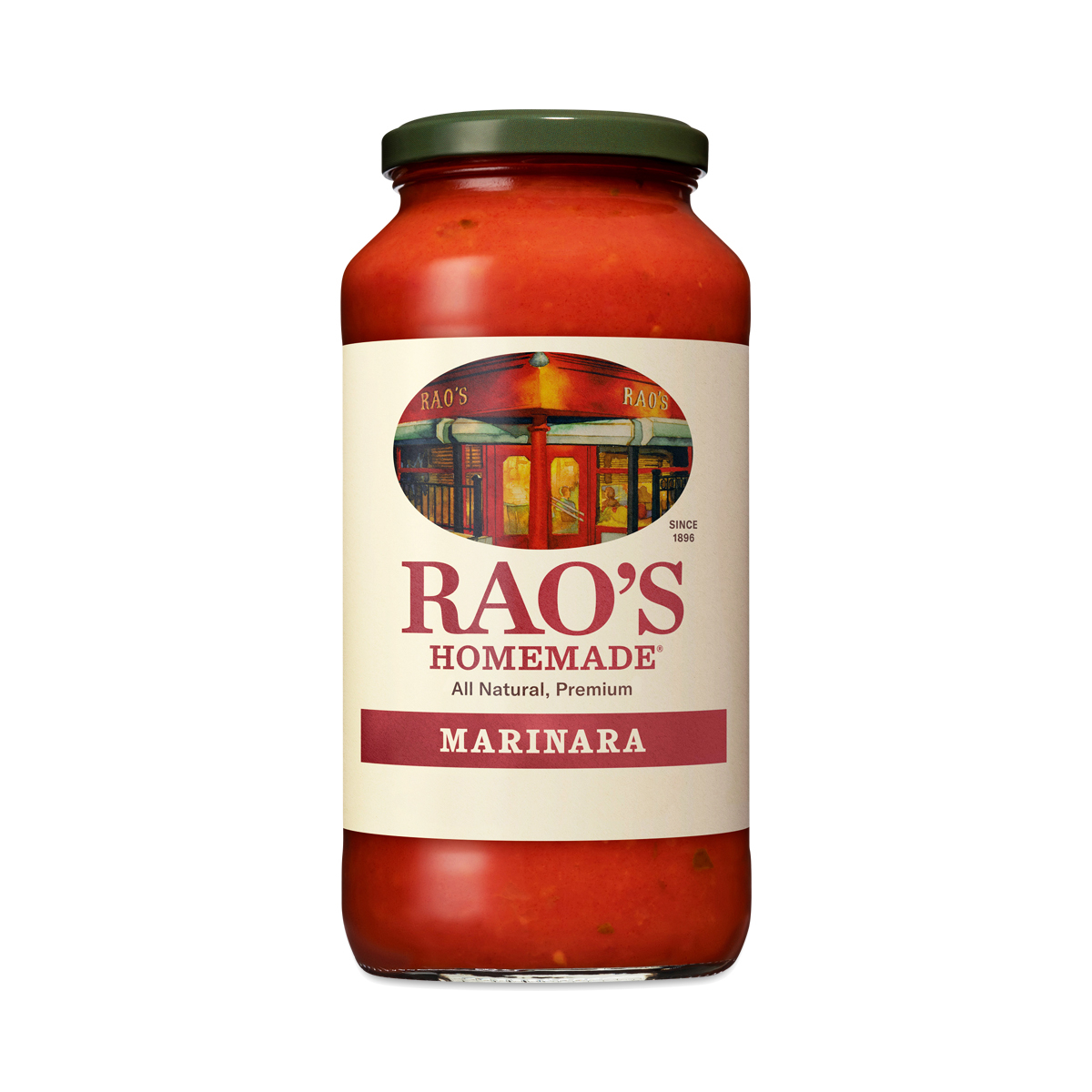 747479000079
Rao's Marinara Sauce is one-of-a-kind, made with imported Italian tomatoes and olive oil, as well as fresh garlic, onions, basil, black pepper, and oregano. Each jar uses quality, hand-picked ingredients that are free from any additives, preservatives, and chemicals so you can always have a jar of premium marina on hand for any pasta night.
24 oz jar
My Favorite Sauce!!!
- by
Cassie
This is my FAVORITE sauce! I don't buy anything else. clean ingredients and no added sugar!
The Taste is like Homemade
- by
DM
This is some of the best sauce in a jar. Worth the extra price over other national brands.
Best store bought sauce
- by
Lisa Crymes
This sauce is very tasty, terrific quality. Very pricey in all stores, however Thrive market pricing is decent.
$$?
- by
Cynthia L
It is tasty, but it is expensive and not even organic!
Good brand
- by
Amy Simmons
I haven't had a sauce of Rao's that don't love.
0747479000079
747479000079