Super Fruit Tea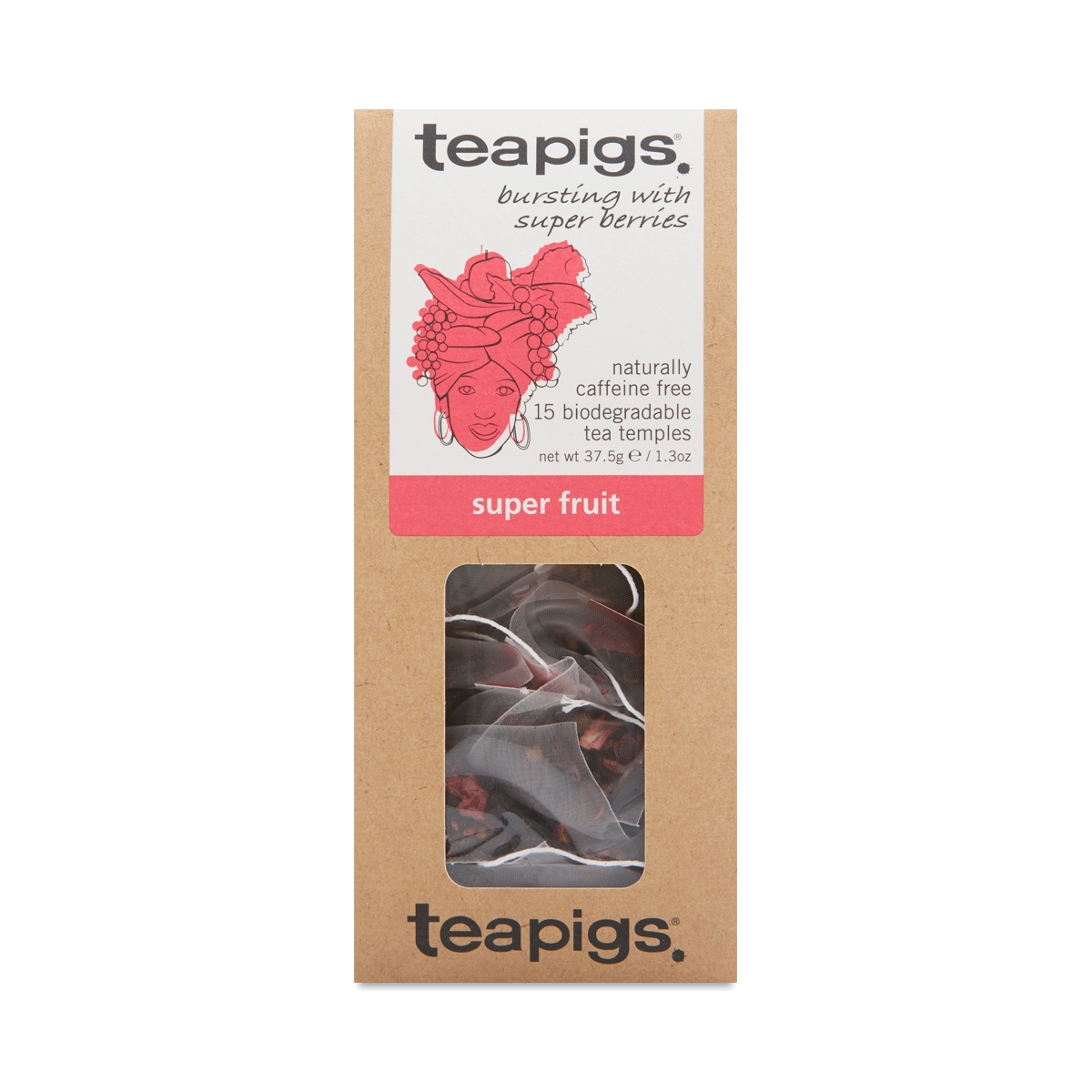 814910010154
The wishy-washy fruit teas are no longer – hurrah! Teapigs has popped real whole berries (cranberries and blueberries to be precise) to give a fruit tea that packs a super fruity punch – finally! These ingredients are great little super-foods so as well as a great tasting cuppa, you get a health kick too!
15 count
love the flavor, but wish they'd lower the price
- by
Bridgette
good product.. very fruity!
Great tea
- by
Barbara Bramer
Super great taste. I recommend very good tea
Fave tea now
- by
Jessica Evans
My kids love to grab these and tell their friends that it's pig tea. Yes. Thank you :)
so-so
- by
Cassandra Kelsey
I am so so on this tea, I don't love it but I also don't hate it, just ok flavor
Not my favorite
- by
J.J. Ross
Doesn't really taste like fruit to me. Too sour for my taste.
0814910010154
814910010154