Turkey & Salmon Canned Cat Food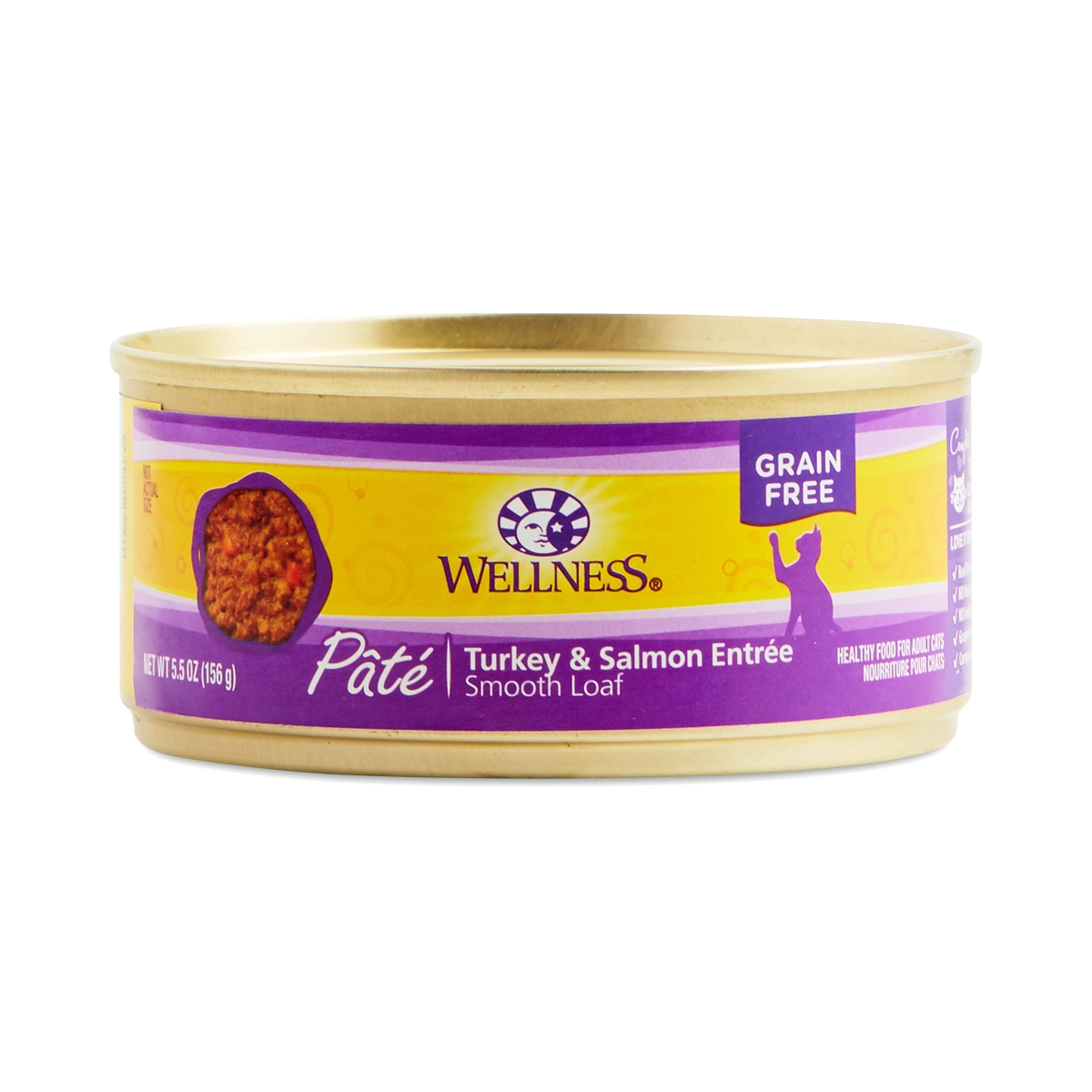 076344089315
Wellness® Canned Turkey & Salmon Recipe Cat Food features two sources of premium quality protein, turkey and salmon, and long chain Omega 3 fatty acids that are critical for healthy skin and coat, proper body function, and enhanced learning. This recipe also includes delicious sweet potatoes and carrots as an excellent source of vitamins, minerals, and beta-carotene. Fresh, whole cranberries and blueberries are added to help maintain proper urinary tract health.
5.5 oz can
My cats liked
- by
Nicole
and they are picky so it has to be good if they're going to eat it.
Heathy cat
- by
Lauren Harbison
perfect size
Cats love it
- by
Sarah
Both of my cats love wellness. One cat can be picky about his food but he loves it, the other has a tendency to throw up from new foods but he has been fine with this brand.
Smells good—lol
- by
Lois
Two of my three cats scarfed this, and the one who didn't is a bit finicky.
Good medium density pate!
- by
Bonnie Chaney
Stevie Wonder (my cat) will actually eat this one. It's the right texture and smell for her to get on board, as a cat who likes a medium density pate-- and won't eat anything else. It also has a smell she's attracted to without being overpowering.
0076344089315
076344089315