Soup Mix, Lemon Chicken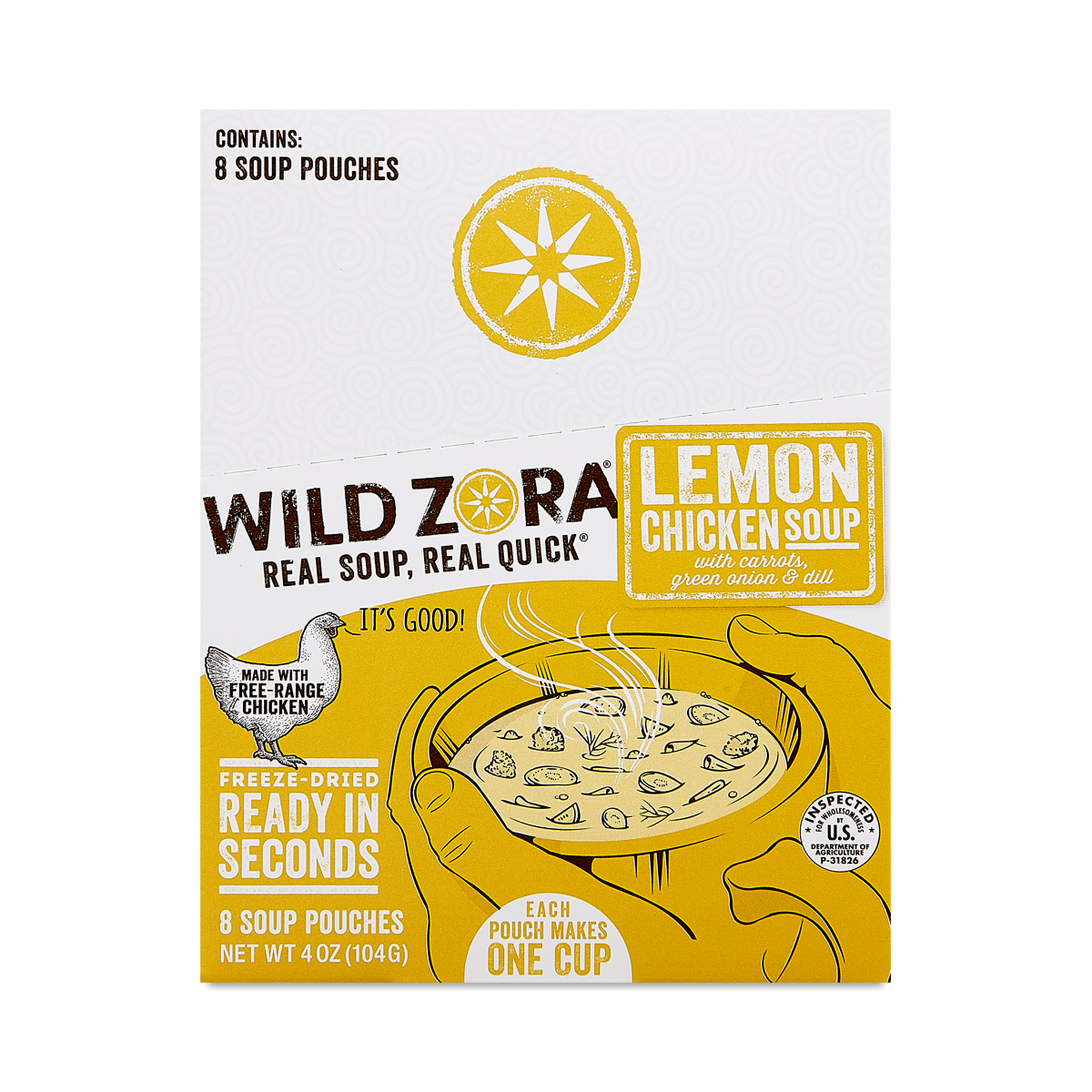 860001090505
Wild Zora's Lemon Chicken Soup our AIP friendly option that is bright and just slightly-tangy. This soup is the pick-me-up you need at 3pm when you're drifting into that afternoon slump. Inspired by Avgolemono a traditional Greek soup with a chicken and lemon base, this soup is light and citrusy. Rosemary, dill and cilantro pack tons of flavor without weighing you down, while the free range chicken and organic veggies provide clean, lasting energy. The addition of spices like turmeric and ginger have a calming, anti-inflammatory affect. Whether you need a healthy snack halfway up a 14-er or to throw in your thermos while running errands, this soup will spice up your day and keep you going. No milk, no nightshades, no problem.
8 pouches (4 oz each)
Quick & Good
- by
Kristina
Not super lemony, but that's ok with me. A quick more healthy cup of soup. Great for a warm snack or as part of lunch.
Not a Fan
- by
Betsy Codding
The contents sink to bottom if you're not constantly stirring. It does state in the directions to stir while eating. Not a fan.
Wanted to love these
- by
Courtney
I really wanted to love these, I still buy them but the flavor is a tad bland. Still it is easy to dump in a cup and pour boiling water over it.
homemade Chicken Soup from a packet
- by
Crystal Ashton
Pretty freaking good for what it is again this is pretty pricey for what you get.
Did not like
- by
Dr. Meg Landis
Yuck! Do not order!
0860001090505
860001090505