Soup Mix, Lemon Chicken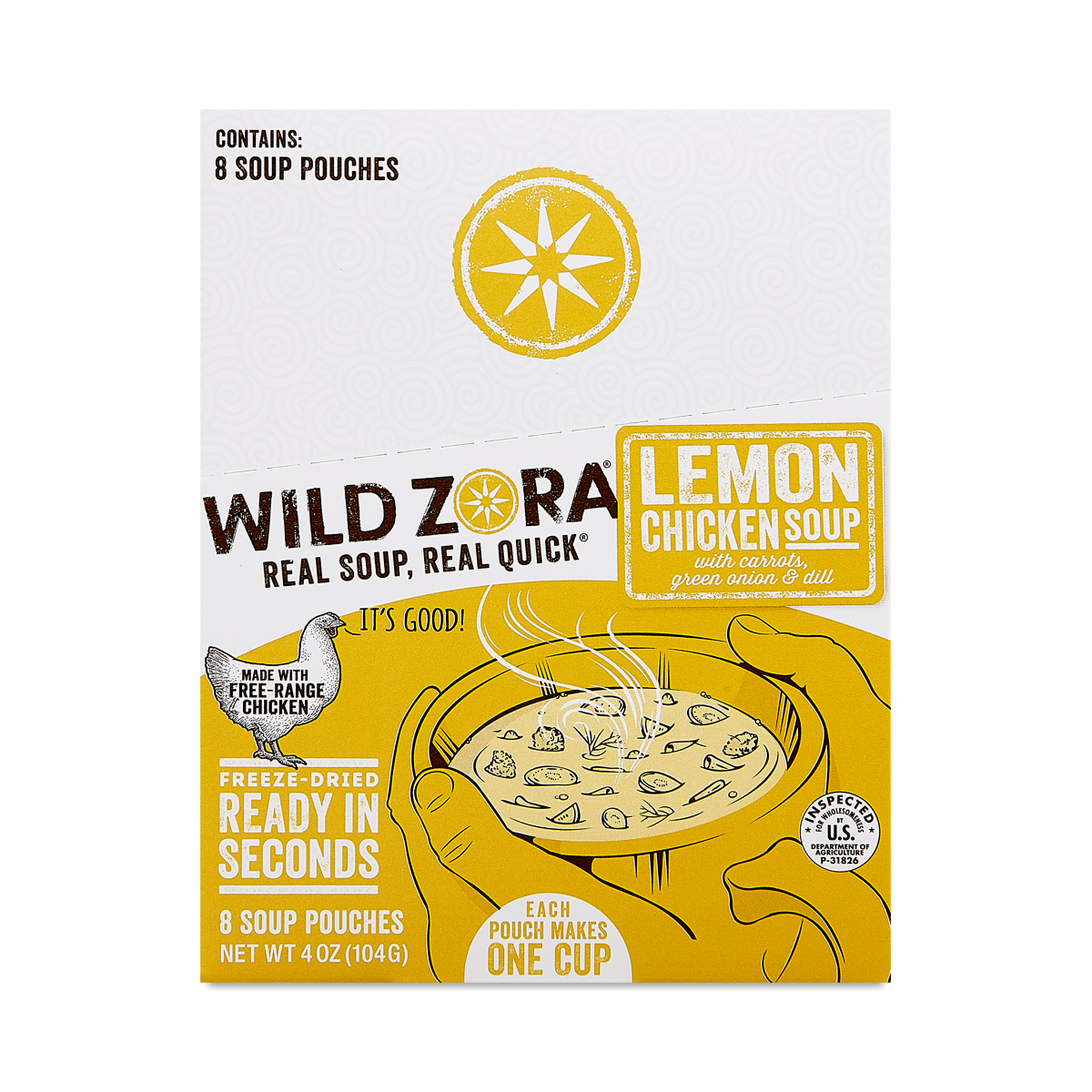 860001090505
Wild Zora's Lemon Chicken Soup our AIP friendly option that is bright and just slightly-tangy. This soup is the pick-me-up you need at 3pm when you're drifting into that afternoon slump. Inspired by Avgolemono a traditional Greek soup with a chicken and lemon base, this soup is light and citrusy. Rosemary, dill and cilantro pack tons of flavor without weighing you down, while the free range chicken and organic veggies provide clean, lasting energy. The addition of spices like turmeric and ginger have a calming, anti-inflammatory affect. Whether you need a healthy snack halfway up a 14-er or to throw in your thermos while running errands, this soup will spice up your day and keep you going. No milk, no nightshades, no problem.
8 pouches (4 oz each)
Not for people who hate rosemary
- by
Cristen
I wanted to like these and was super disappointed. I hate rosemary and the smell/taste of it was overpowering. They'd do better without it.
It's okay
- by
Manda
Good flavor but not a fan of the tiny pieces that settle (even with constant stirring).
Acquired Taste
- by
Taylor
This stuff you either love it or hate it. Personally I couldn't stand even the smell of it, it literally smelled and tasted like crushed up hay and rosemary lol not for me
Chicken broth
- by
Krystyl
Overall, it's a good chicken broth. Another reviewer is correct, the dehydrated ingredients don't incorporate. Barely a taste of lemon.
Chewy
- by
Carly
The flavor is good, but the stuff doesn't rehydrate well or incorporate well. You end up with a good flavored broth with chewy chunks at the bottom.
0860001090505
860001090505