Garlic & Parmesan Lentil Chips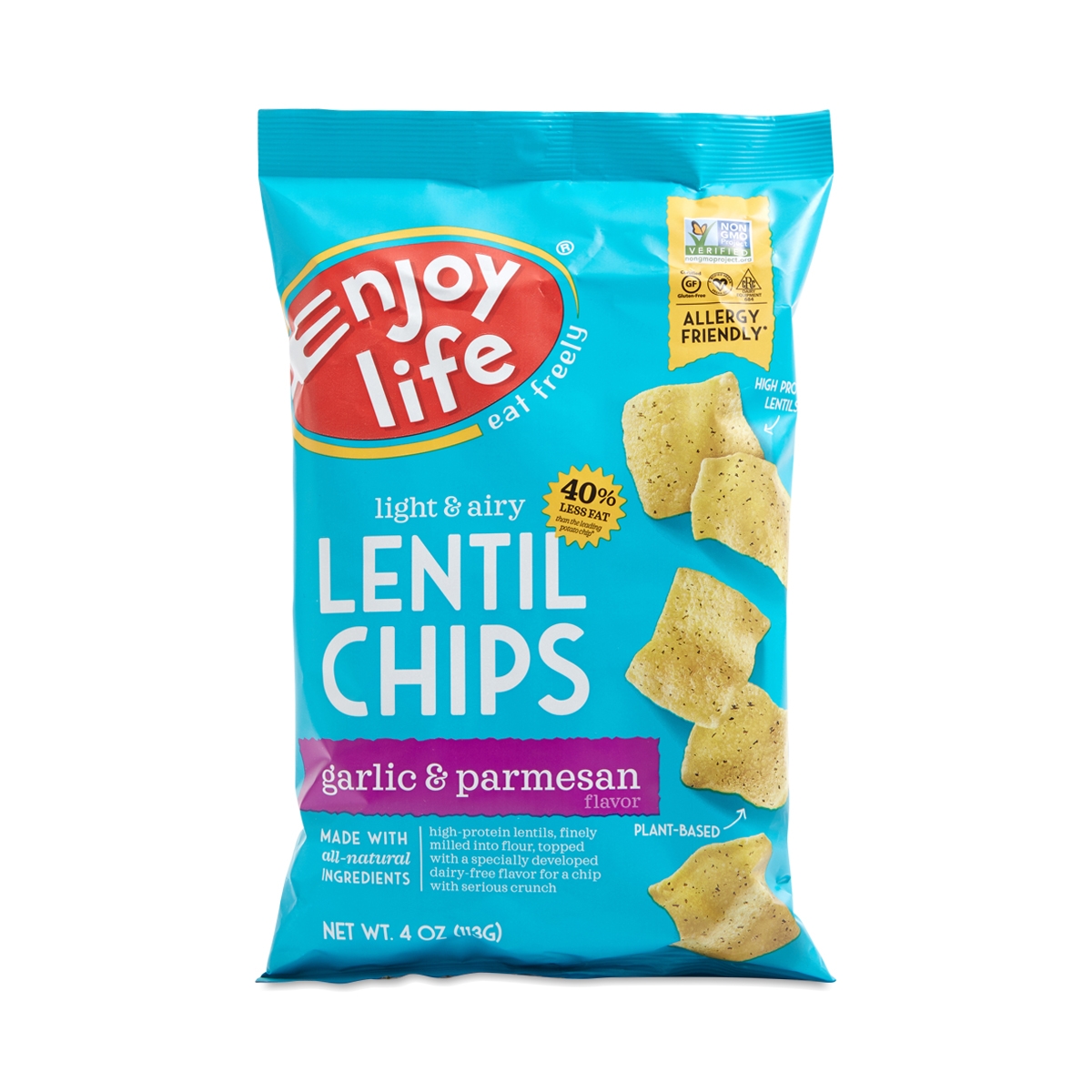 853522000825
Garlic may ward off vampires, but it won't keep your friends away. Once your pals see you with a bag of our Garlic & Parmesan Lentil Chips, they'll beg for a handful of this tasty vegan treat.
4 oz bag
Better than fries
- by
Heather
My kids were obsessed with parmesan garlic fries, but they are so unhealthy, until I found these. Now they love these.
Mine!
- by
Kristen
So I ordered these for myself. My husband ate the bag before I even got to try one. Based on my reaction, he bought me a case and wrapped it up for Christmas!!!!
Fun!
- by
Corinne
A great munchie. I don't really get garlic so much as Parmesan, but that's fine — they're still delicious, light, and a really great flavor. I will be ordering both this flavor and Dill & Sour Cream again!
No flavor
- by
Jessica Gottlob
These are a great substitute if you just want something crunchy, but the flavor really isn't there. It's more of a hint.
Cheesy!
- by
Angie
Light and crispy, and they really taste cheesy (and garlicky). Such good flavor, I can't decide on a favorite between this and the dill.
0853522000825
853522000825