Mini Cookies, Peanut Butter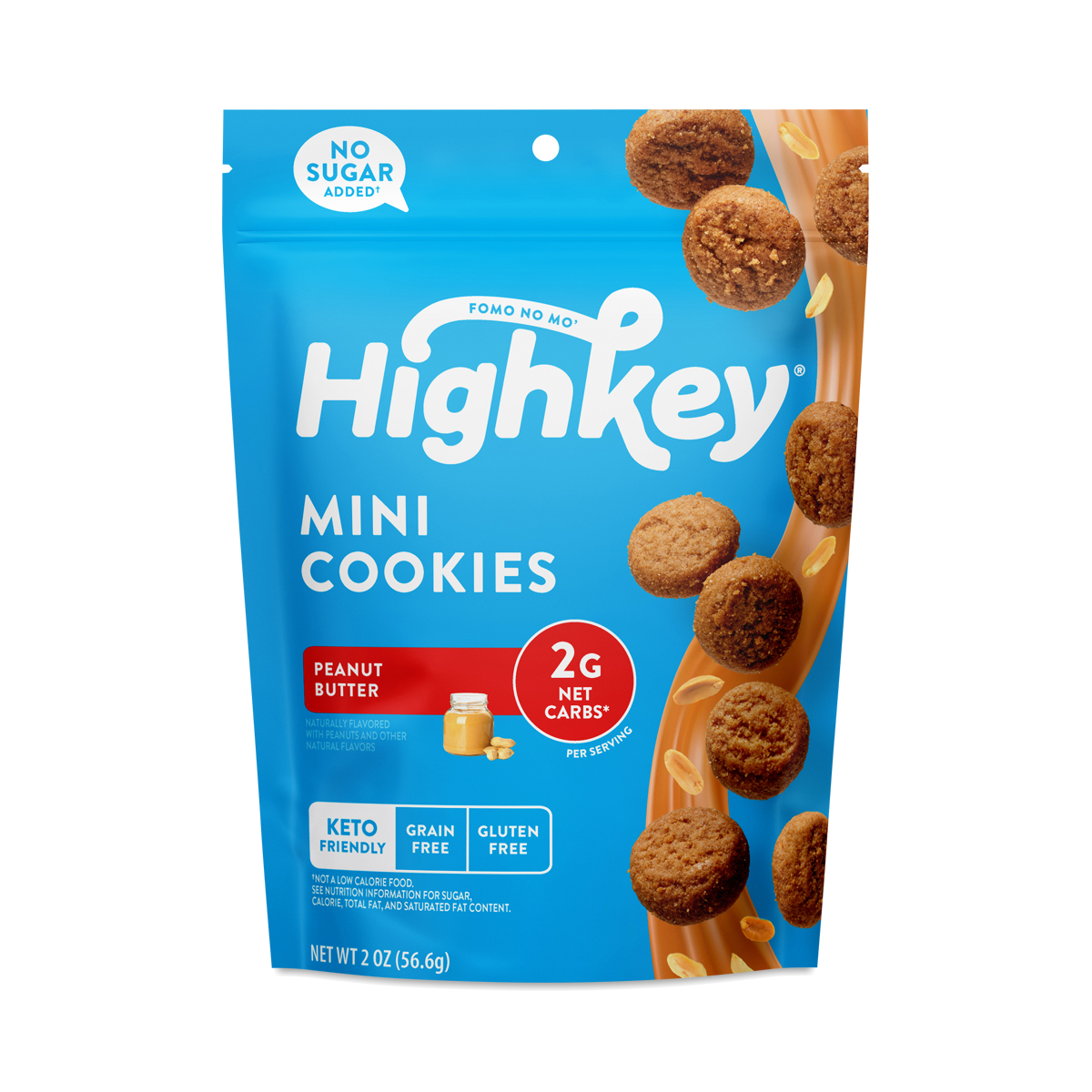 850004801772
Smooth and creamy with just the right amount of sweetness, HighKey's indulgent and crunchy cookies make it easy to treat yourself. Each bag is gluten-free, grain-free, keto-friendly, and clocks in at only 2g of net carbs per serving and 0g of added sugar.
2 oz pouch
good snack
- by
Christine Loeffler
I really like these whisps with the exception of the spicier one. They are flavor packed and sometimes a smaller serving is enough. I like the smaller packs both for snacking at home or for taking with me when traveling.
Sugar substitute aftertaste
- by
Shannon
All I could taste on these was the sugar substitute and it had a weird sensation in my tongue.
Not bad, not great.
- by
Meredith VanVelsor
The flavor is good, but it's not something I would want all the time. I'm not a huge fan of the cooling effect of erythritol, but if you are--you'll like these.
Just not yummy.
- by
Kerry Hodel
These just didn't even taste like cookies. They crumble & fall apart & seemed a little greasy. Didn't even taste like a cookie. Bummer!
Taste Great
- by
Scott Burke
Tastes great but gives me a upset stomach
0850004801772
850004801772