Dog Chews, Cow Ears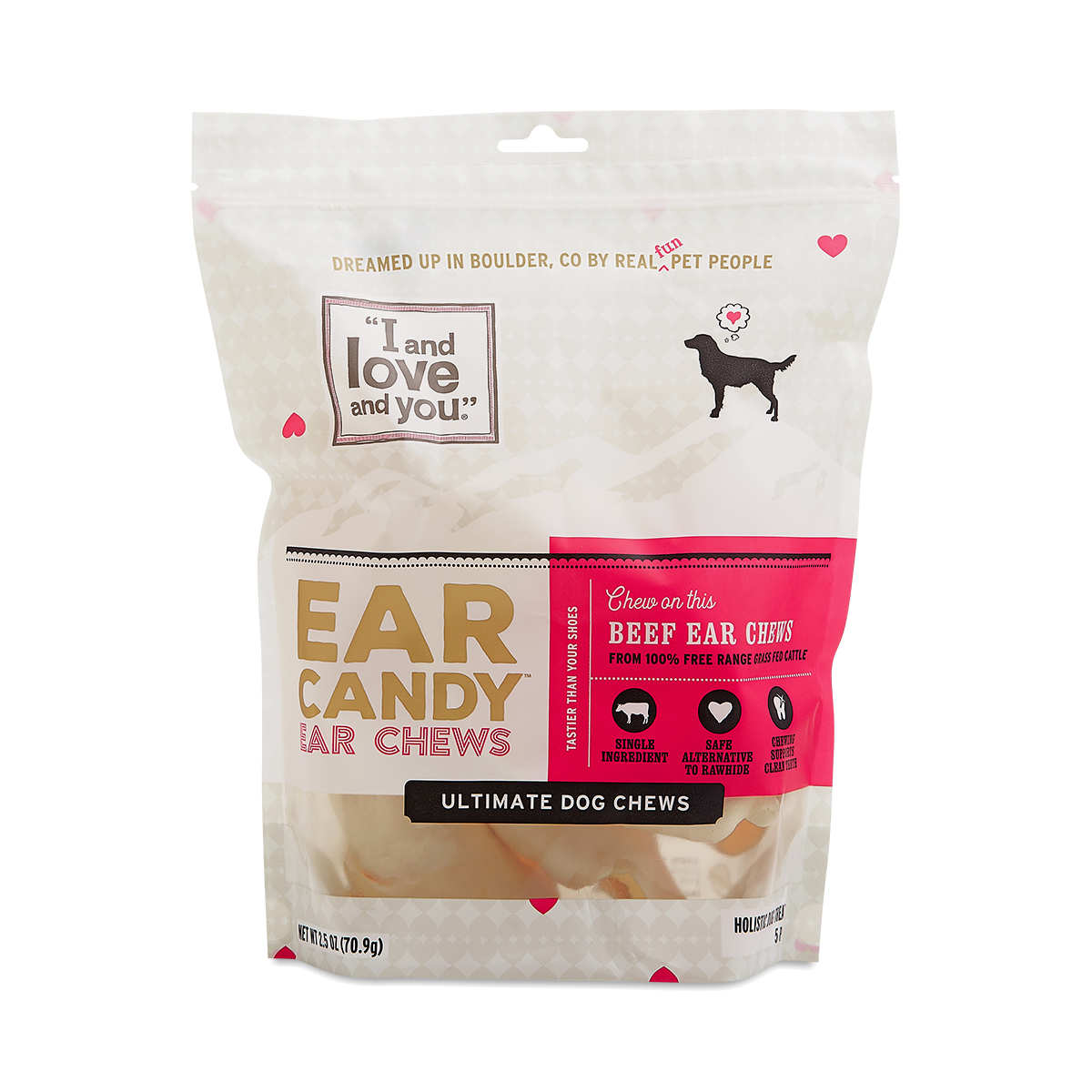 818336010026
Made from free-range, grass-fed Brazilian cattle never treated with antibiotics or growth hormones, I and Love and You Ear Candy are a tail-wag-delicious and "pawsitively" nutritious treat for your pooch. They're a healthy and safe alternative to rawhide, which can be hard to digest and cause gas and stomach upset for your dog, so you can feel good spoiling your furry friend with them. High in protein, low in fat, these addictive beef ear chews also support dental health as your dog chews. Includes 5 per pack.
5 count
perf
- by
delaney
these gross me out so much but my dog loves them lol
My dog loves these!
- by
Katherine Yatteau
My dog has incredibly expensive taste for bones, Im talking the $12/piece ones that he goes through in seconds. These are much more affordable and he doesn't devour them in one sitting, he enjoys them throughout the day. They do stink, but i haven't really found a bone that my dog likes that doesn't smell. Will definitely buy again.
KEEPS PUP ENTERTAINED
- by
Danielle Kayser
My dog loves these and keeps her busy for a bit!
cow ears
- by
Shannon
my dog loved these!
Great
- by
Melanie
My dogs are big fans
0818336010026
818336010026