Keto Chicken Bone Broth, Spicy Cauliflower Soup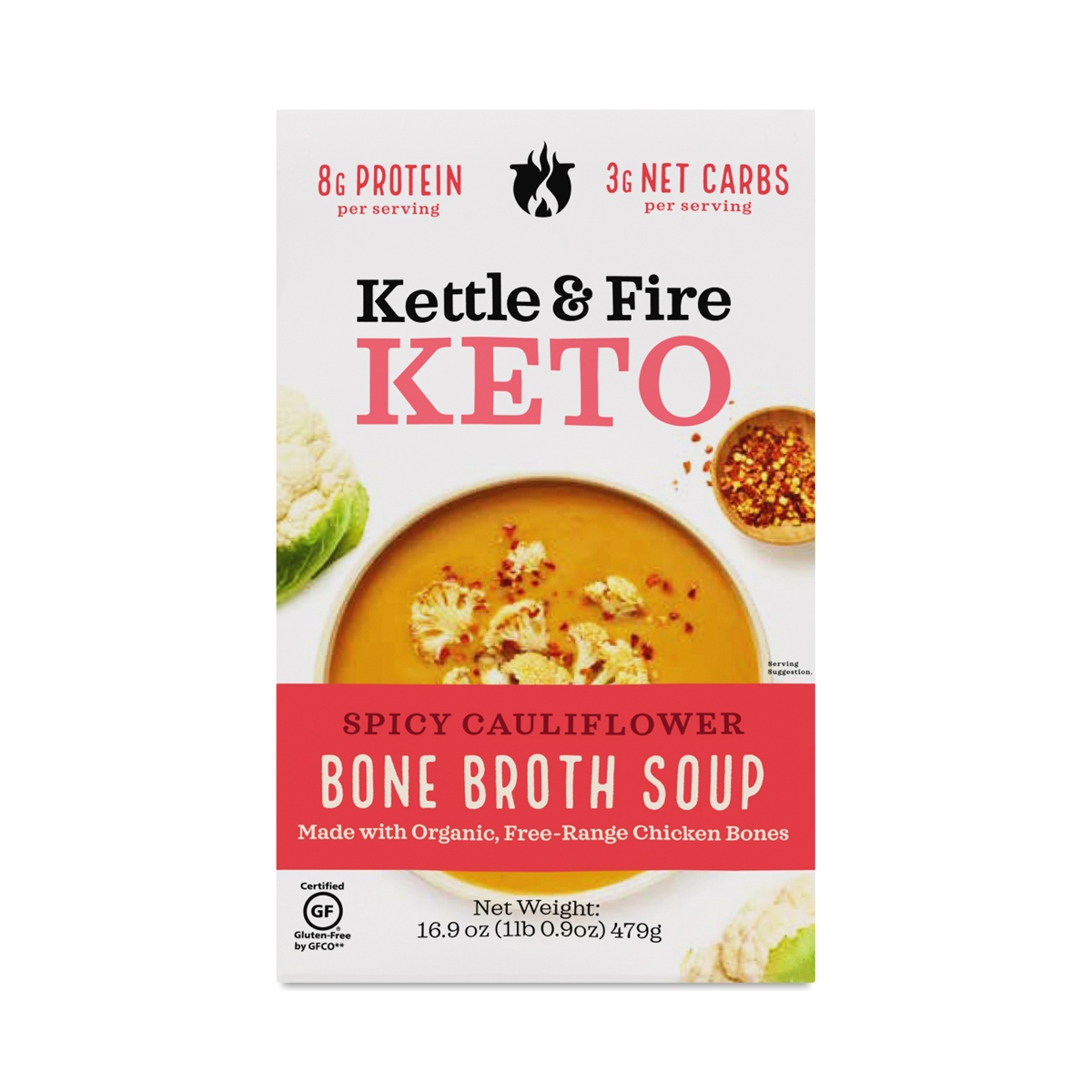 851702007497
Nutrient dense spicy cauliflower soup with a bone broth base. Kettle and Fire packaging is made with paperboard from the certified forest and other sources.
16.9 oz carton
Not a Fan
- by
Diane Reed
I am new to the Kettle & Fire brand. This package serves two; price point is in the higher range (bone broth and organic ingredients). Don't mind paying a little more for quality ingredients, but I am not a fan of the flavor at all - poured it out.
Not a fan.
- by
Adriana Urbina
The soup had a strange after taste, not sure what ingredient in it made it taste that way. It's not creamy or spicy. Might try a different flavor. I give it 2 stars because I did like the ingredients, very clean.
good soup
- by
Andrea Ryan
I use this as a base and add more cauliflower for a heartier meal. It has a nice (not overwhelming) spice level.
Spicy cauliflower soup
- by
EUGENIA VICTORIA CLEMENCEAU CASTANEDA
I didn't like it. It has a weird flavor. Not a fan. I know it's super healthy though. I'll keep trying other flavors.
Something Was Wrong With It
- by
Holly
I may need help from customer support about this. The product was extremely sour smelling and it seemed that it might have gone bad. It was inedible for us.
0851702007497
851702007497