Keto Chicken Bone Broth, Spicy Cauliflower Soup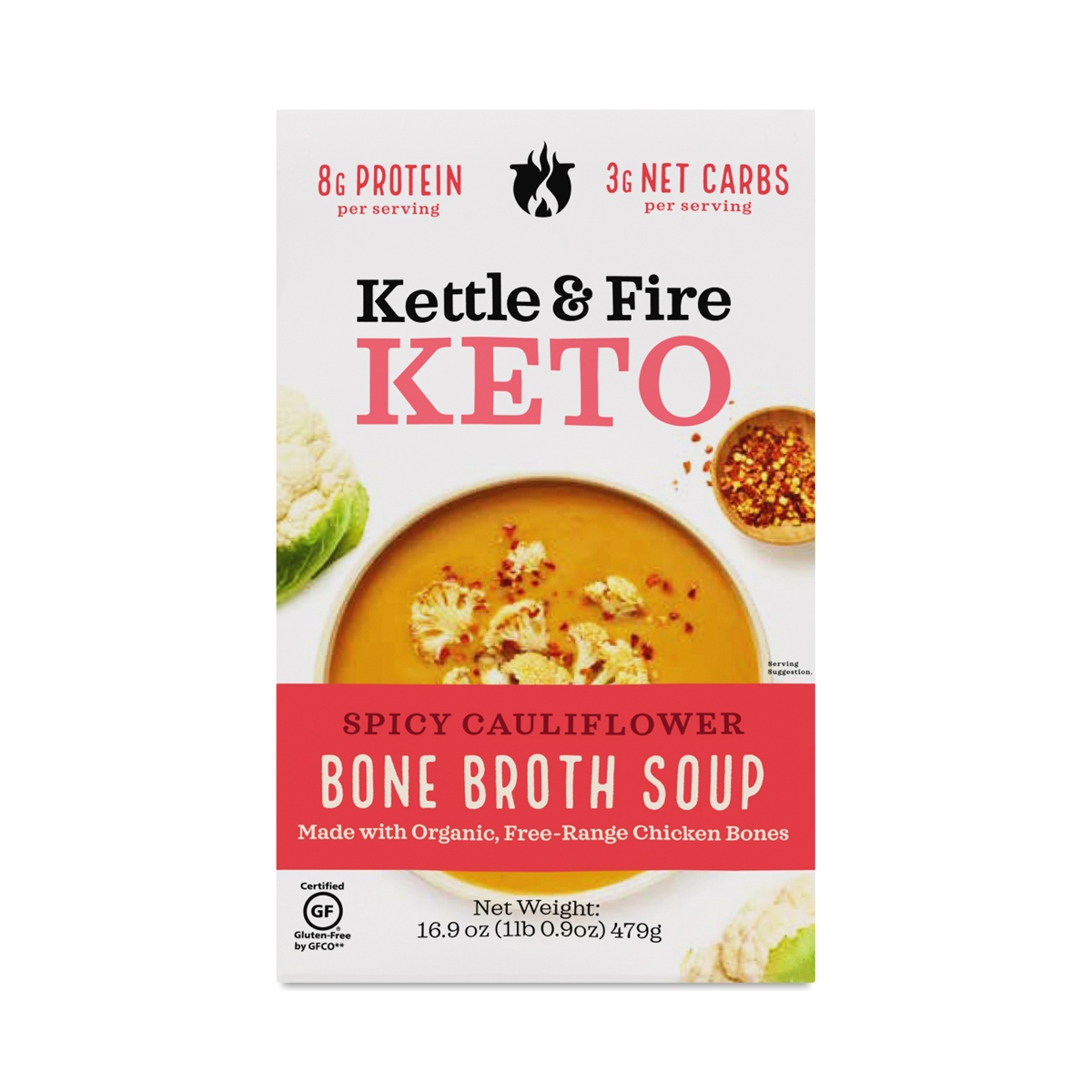 851702007497
Nutrient dense spicy cauliflower soup with a bone broth base. Kettle and Fire packaging is made with paperboard from the certified forest and other sources.
16.9 oz carton
Bone Broth
- by
Penny
This is my new favorite brand. Tried three different ones and they were all a big hit!
Spicy but good
- by
Virginia
Added veggies and simmered for an hour. One of my better tasting soups!
Will buy again! Great flavor
- by
Maggie Gandia Torres
High quality- love this for cooking or adding to a meal. Love this brand overall and an easy way to get in more protein!
ok flavor
- by
Lisa Ivy
the flavor was kind of bland. the texture was so nice though!
Taste is bad
- by
Tatyana
This is second keto soup I try, taste is horrible
0851702007497
851702007497