Kelp Granules Shaker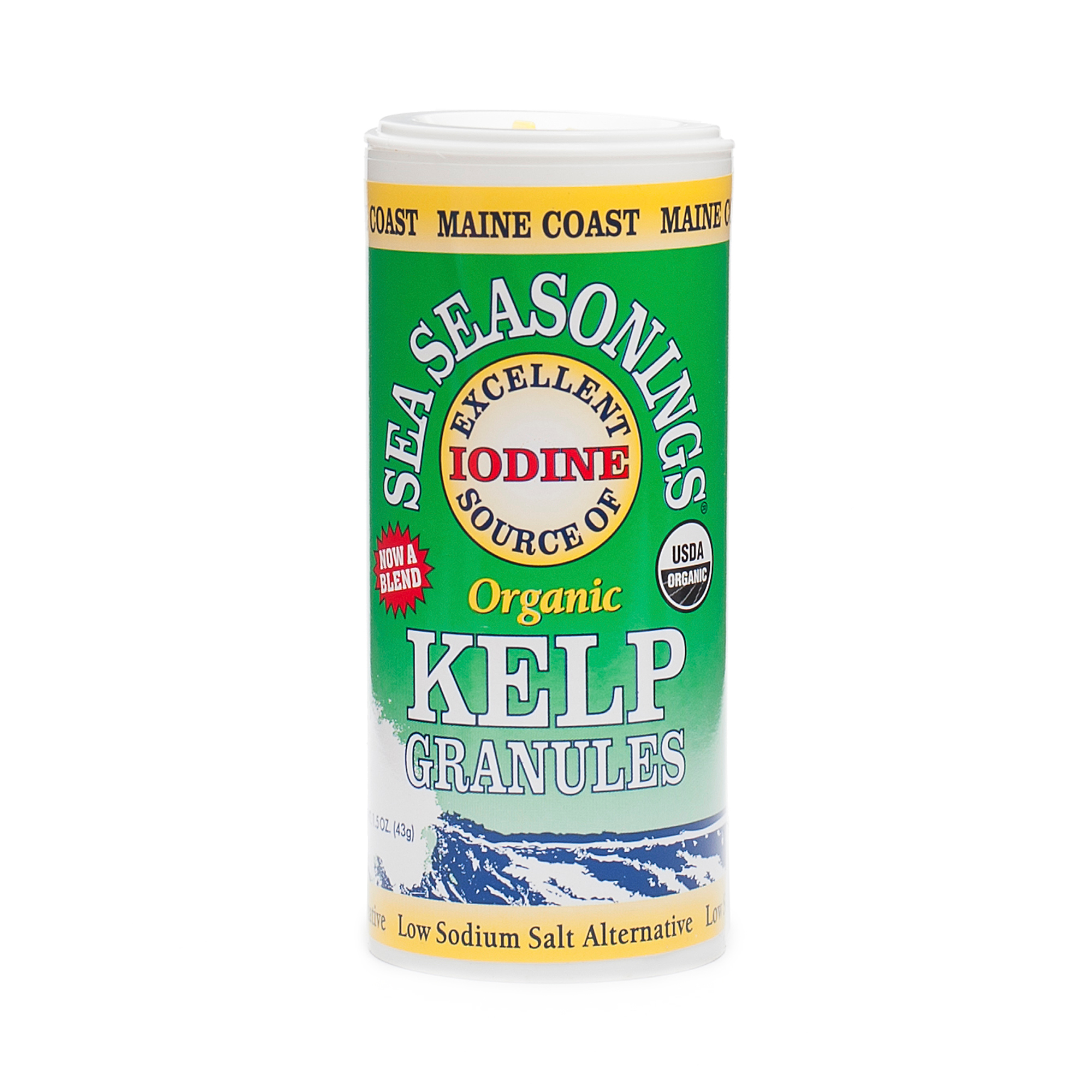 034529123735
Low sodium Kelp Granules (now a blend) are a convenient way to get your sea veggies. Kelp granules are "salty" yet low sodium, thanks to the rich complement of potassium, magnesium, and other mineral salts. Kelp granules are an especially rich source of potassium, iron, iodine, Vitamin B-6, Riboflavin, and dietary fiber. Kelp also contains a natural substance, glutamic acid, that enhances flavor and tenderizes. Phytochemicals in kelp have been shown to absorb and eliminate radioactive elements and heavy metal contaminants from our bodies. Our Kelp Granules are great sprinkled on soups, salads, tofu, pasta, stir-fries, dressings, dips, sauces, breads and tabouli. Get the nutritional benefits of sea veggies, and skip the table salt. Our kelp granules are a blend of Alaria esculenta and Ascophyllum nodosum. They are sustainably harvested, OCIA Certified Organic and a Raw Food. We also voluntarily test for heavy metals, herbicides, pesticides, PCB's, fuel oil, and microbiological contaminants.
1.5 oz shaker
Kelp Granules Shaker
- by
Wakako Hallas
Not too bad, but the taste was not what I expected. It was just OK for me.
Bottle is like 40% full
- by
Kayten Schmidt
I accidentally pushed the entire cap in trying to open and was surprised to. find the shaker not even halfway full. This whole container is literally like one tablespoon of kelp.
sea vegetables kelp bliss
- by
marilynn
good packaging. very fresh and full of flavor.
Not my cup of tea
- by
Sarah Del
I didn't really care for these. Probably just a matter of personal preference
flavorful
- by
Jessie
great salt substitute but also perfect for stirfry and asian food
0034529123735
034529123735
Maine Coast Sea Vegetables