Primal Sun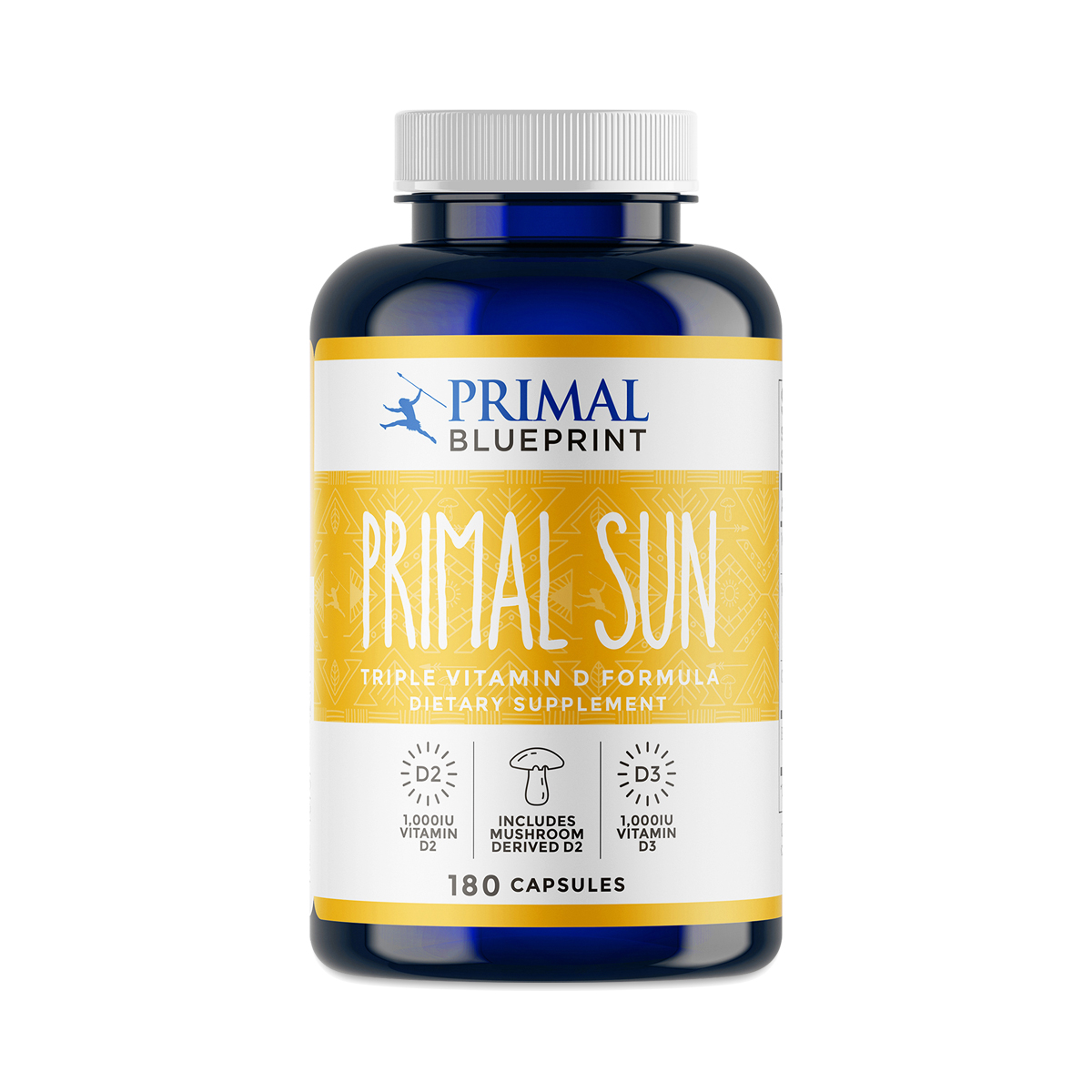 713757421119
The sun is our primary source of vitamin D, but chances are, like most adults, you're not getting enough daily exposure to produce the optimal amount of this essential vitamin. Enter Primal Blueprint Primal Sun, a small, easy-to-swallow capsule that offers 2,000 IU of vitamin Dor 500 percent of the daily recommended value. Vitamin D promotes strong bones, supports the immune system, and helps reduce chronic inflammation. Food sources like salmon and egg yolk only provide about 200 IU to 400 IU, which makes Primal Sun a convenient way to make up the difference. Take one to two capsules daily, preferably with a meal. These statements have not been evaluated by the Food and Drug Administration. This product is not intended to diagnose, treat, cure, or prevent any disease.
180 capsules
Great vitamin d
- by
Veronica
Love this vitamin d! I definitely notice that I have more energy throughout the day when I take this in the morning.
PRIMAL BLUEPRINT PROBIOTICS
- by
roger drapeau
HAVE BEEN USING FOR YEARS--GREAT GUT HEALTH PROTECTION. My WIFE TRIED OTHERS BUT CAME BACK TO PB
great
- by
calie
I definitely noticed it working
Awesome product
- by
Sabreen Saad
Love having this in my home, I take it with several other vitamins when I'm feeling sick and it seems to help me get back to good health fairly quickly.
Good price when on sale!
- by
Christina
I like these vitamins. The price is good when on sale, too.
0713757421119
713757421119