Primal Sun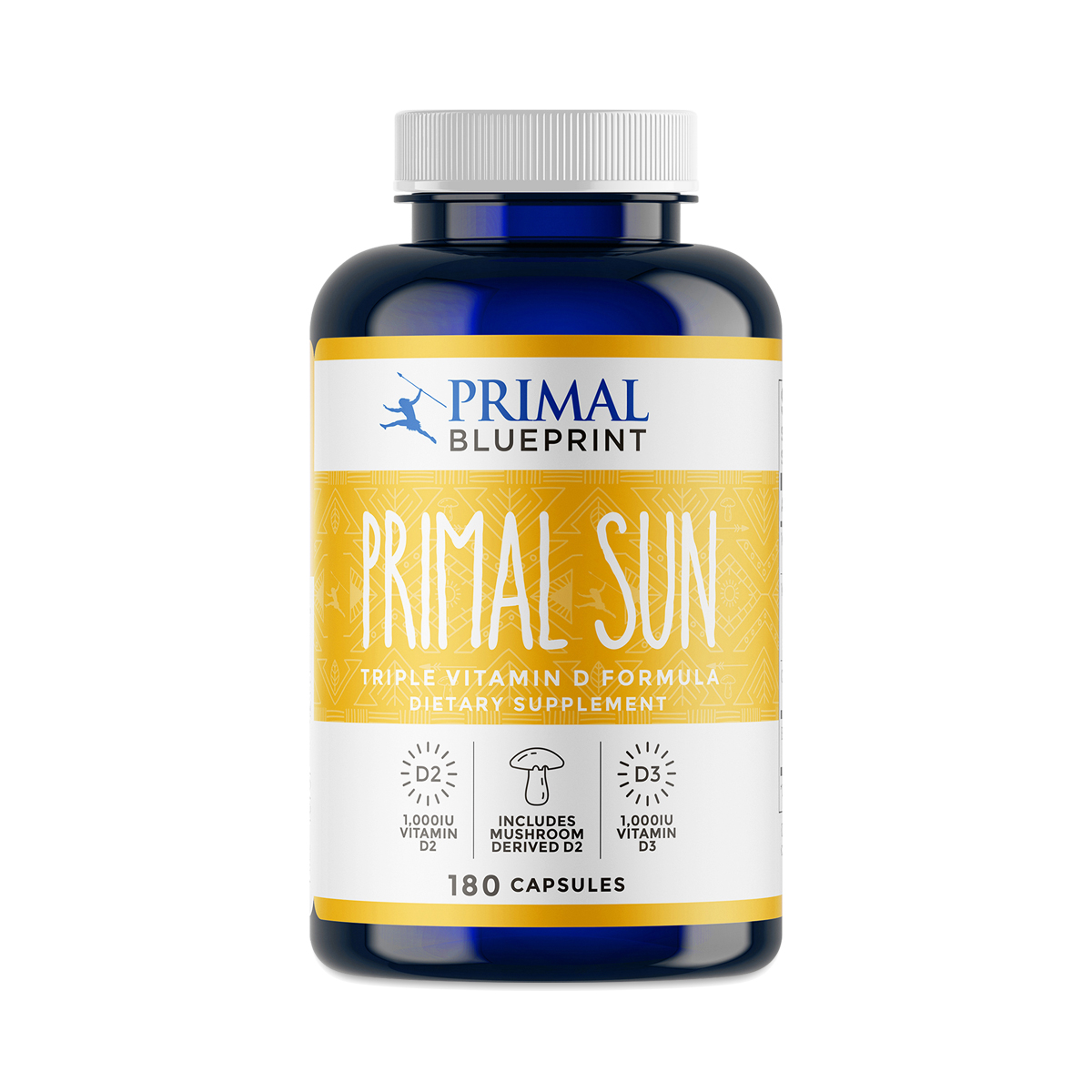 713757421119
The sun is our primary source of vitamin D, but chances are, like most adults, you're not getting enough daily exposure to produce the optimal amount of this essential vitamin. Enter Primal Blueprint Primal Sun, a small, easy-to-swallow capsule that offers 2,000 IU of vitamin Dor 500 percent of the daily recommended value. Vitamin D promotes strong bones, supports the immune system, and helps reduce chronic inflammation. Food sources like salmon and egg yolk only provide about 200 IU to 400 IU, which makes Primal Sun a convenient way to make up the difference. Take one to two capsules daily, preferably with a meal. These statements have not been evaluated by the Food and Drug Administration. This product is not intended to diagnose, treat, cure, or prevent any disease.
180 capsules
Wow
- by
Erica
I've been absolutely loving these and I genuinely feel a difference. They are easy to swallow and have no funky aftertaste. I also feel that they make me sleep better!!
My new favorite!
- by
Bryn
I was just getting this as a daily Vitamin D supplement and I had no idea it would help my mood as well. I'm very sensitive to supplements so anything for anxiety usually dulls my senses and makes me too relaxed. But this is perfect! It keeps me calm without being lazy, I have more patience, and I'm just happier. Highly recommend!
Try taking it before bed!
- by
Ariel
firstly, as someone else said, I can actually feel the difference with this one. I have issues getting quality sleep some nights and I noticed since I'd swapped it from morning to night, I started getting more deeper rest. I think my body needed more melatonin but didn't have the vitamin D to make it. overall, definitely recommend!
Good product
- by
Saleda Bryant
Like the product and ingredient list
A Northern Latitude Must
- by
Alison Kreiss
I really notice improved mood and energy taking Primal Sun during the winter.
0713757421119
713757421119