Granular Sugar Replacement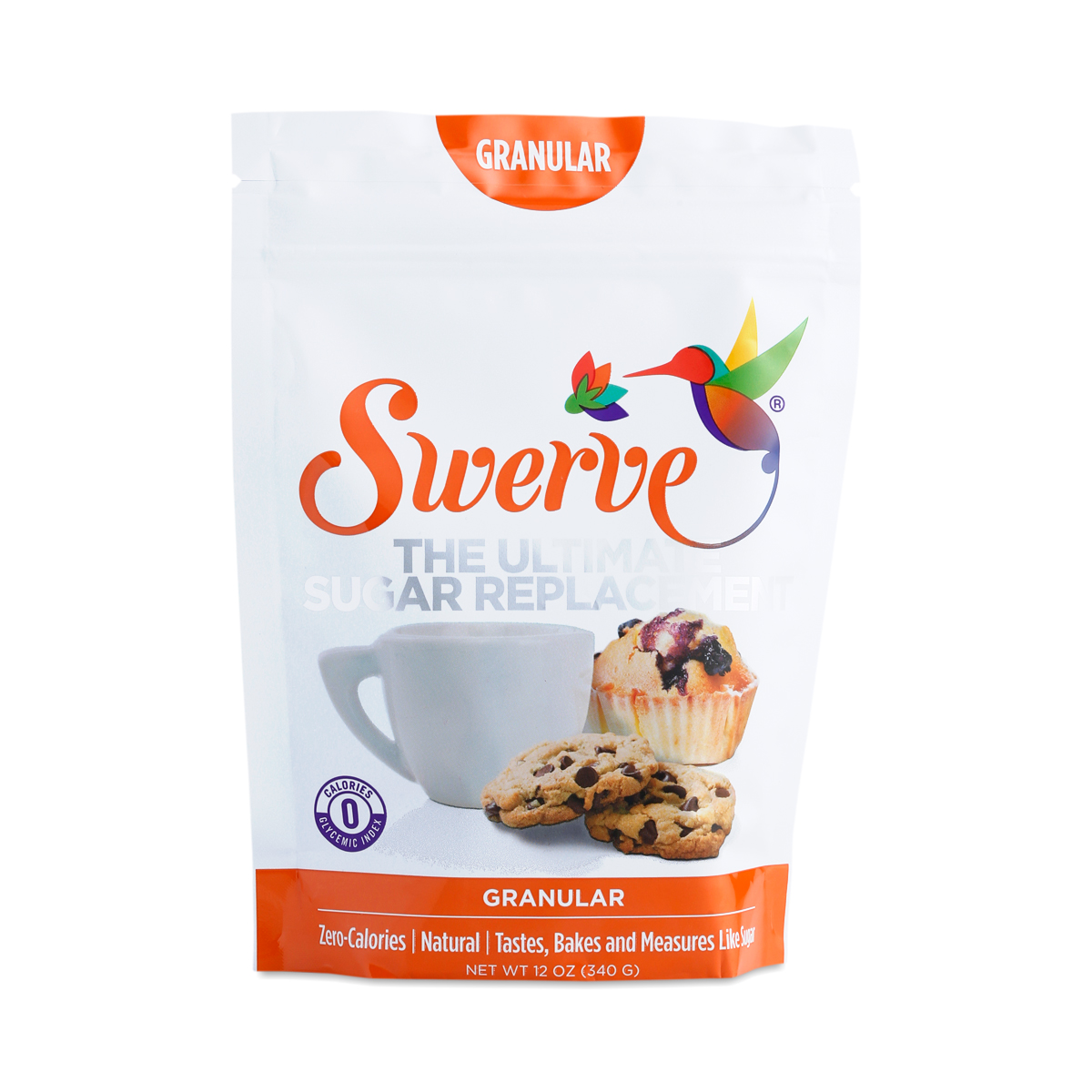 852700300177
Swerve is a great tasting, natural sweetener that measures cup-for-cup just like sugar. Made from a unique combination of ingredients derived from fruits and vegetables, Swerve contains no artificial ingredients, preservatives or flavors. Swerve is non-glycemic and safe for those living with diabetes. Human clinical trials have shown that Swerve does not affect blood glucose or insulin levels. The secret to our zero calorie sweetness is a combination of erythritol and oligosaccharides that provide excellent baking and cooking functionality. And with the ability to brown and caramelize, Swerve wil be right at home in your kitchen.
12 oz bag
Great sugar taste!
- by
selma
I use it for baking instead of regular cane sugar.Healthier sweetness and give you the same final product.
granular!sugar replacement
- by
Arline
good alternate replacement sugar
Love!
- by
Sara Nelson
Love this sweetener. It baked so well and I use it everywhere as a sugar replacement
Great stuff
- by
Angie
So expensive, but I like adding this to recipes I share with my mom who has to eat low sugar. Can't tell the difference, honestly. I've had it in savory foods too!
Love me some Swerve
- by
Kim
I love Swerve products. Great alternative to sugar.
0852700300177
852700300177