Grass-Fed Collagen Peptides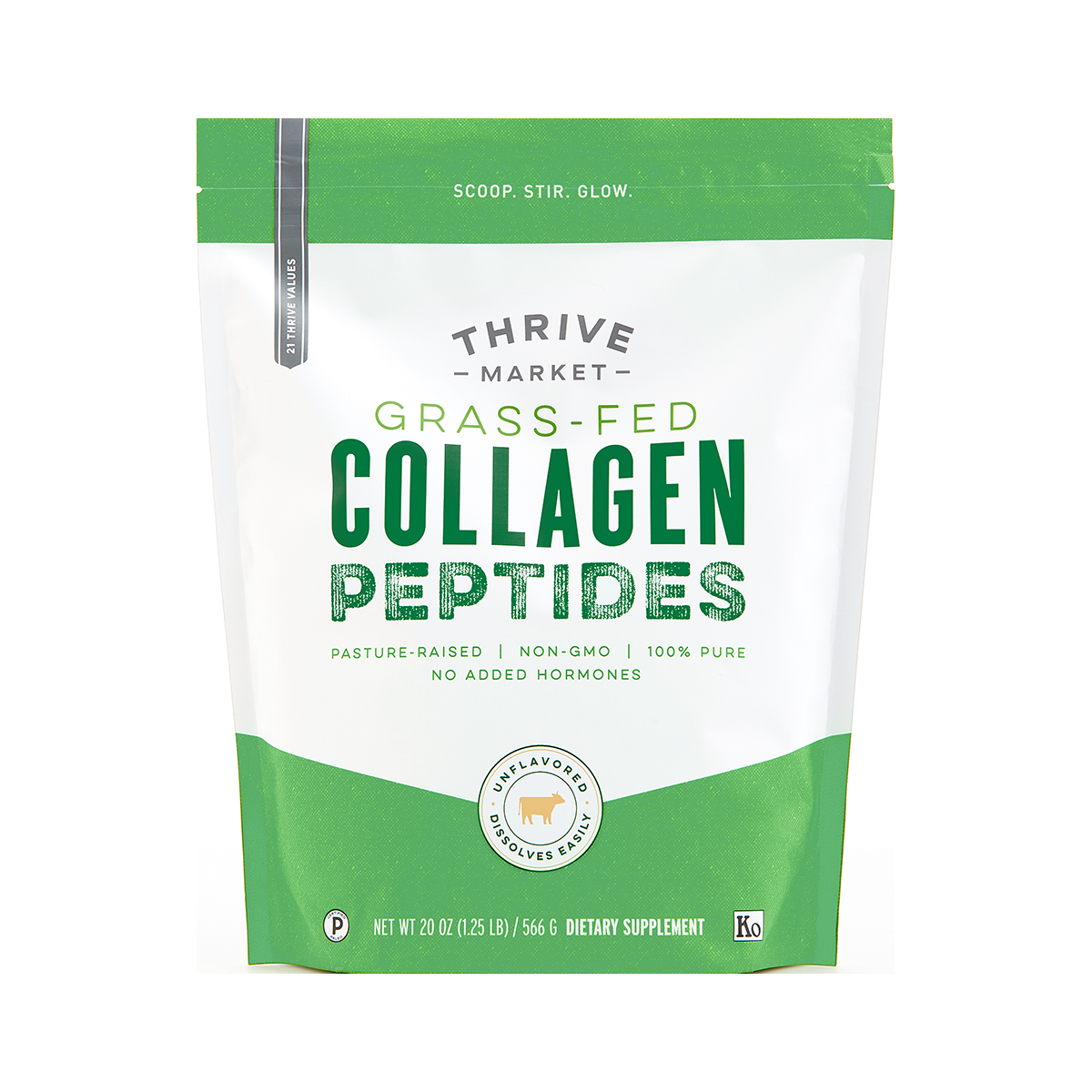 671635732590
Meet your body's new secret weapon. Our collagen peptides promote healthier hair, skin, and nails—and so much more.** Of course, quality is paramount, not just any collagen will do. We source ours—all non-GMO and 100% pure—from the hides of grass-fed, pasture-raised bovines. We'd like to say you can taste the difference, but in fact, you can't taste it at all! This fine-ground powder has virtually no taste or texture, and it's hydrolyzed, so it easily dissolves into liquids. Stir it in everything from morning brew to afternoon smoothies—the only difference you'll detect will be in the way you look and feel. **These statements have not been evaluated by the Food and Drug Administration. This product is not intended to diagnose, treat, cure or prevent any disease.
20 oz pouch
Can't taste this! (Yay!)
- by
Tyffani
I love the fact that I can't taste this! I've tried other products in the past that were advertised as tasteless, but I could definitely taste something other than my beverage! But not this time! I am happy to say that I truly cannot taste anything other than what I am drinking, which is what we all want, isn't it? Thanks, Thrive Market!
Love This
- by
Camille
Greta price and easy dissolvable into my morning coffee for and extra boost of protein and collagen!
Great!
- by
Erica
This collagen powder is so great especially for the price! I put it in my coffee every morning and I can't taste it at all. Helps with my skin and joints!
like it!
- by
PAUL
like it!
Great deal/ and no funky taste
- by
Michael
I love this brand of Collagen and now my adult son does as well. He was using a much pricier brand until he ran out and used mine. He made the switch and never looked back. It mixes well into hot or cold, food or drink.
0671635732590
671635732590