Flackers - Black Sesame & Black Pepper Toasted Seed Crisps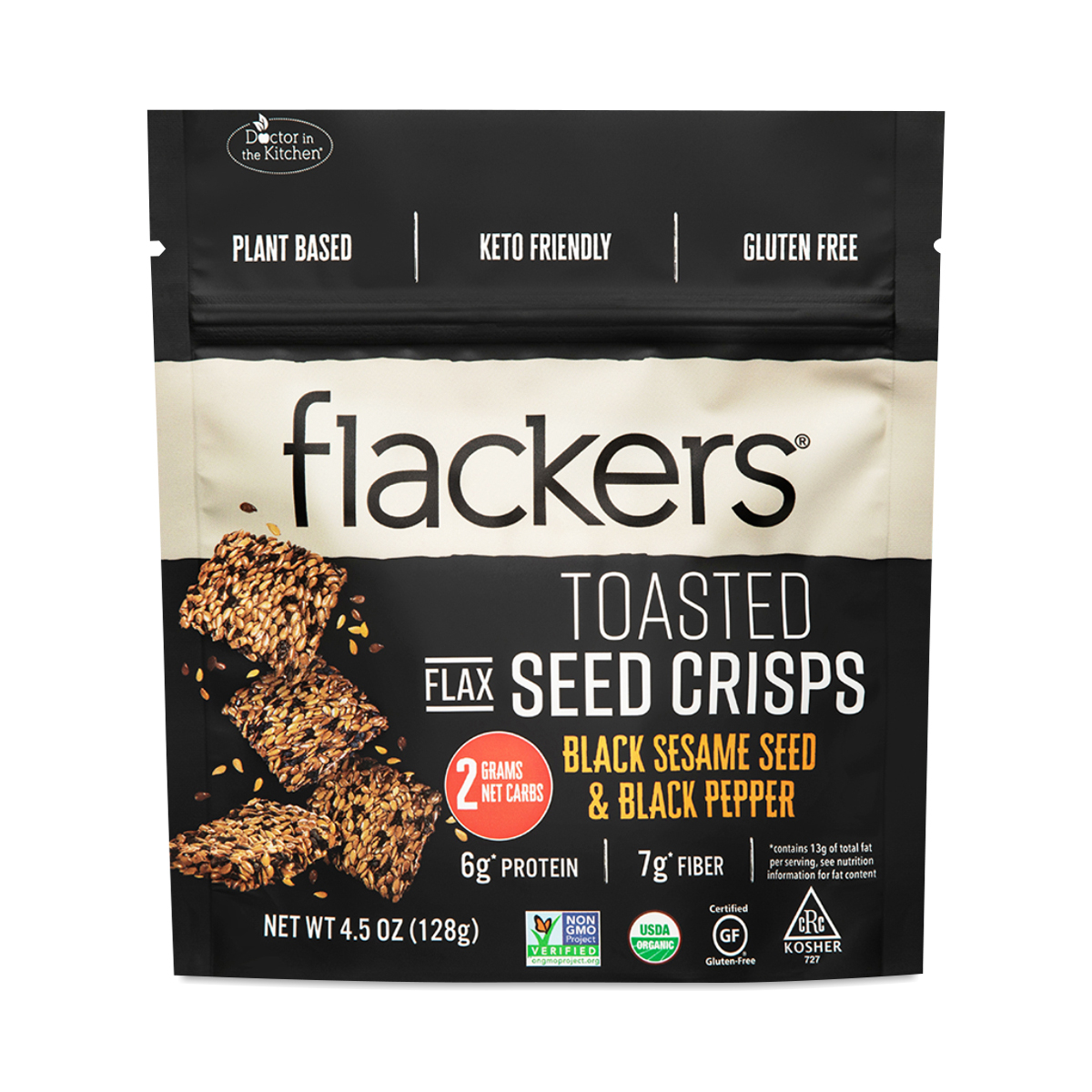 893615002145
A delightfully savory mix of superseed goodness and a hint of black pepper. Black sesame is high in healthy fats and Omega-6 fatty acids, as well as iron, fiber, calcium, magnesium, and phosphorus, making this Flacker equal parts delicious and nutritious.
4.5 oz pouch
Yuk
- by
KATHY MARTIN
Awful
Not good
- by
Regina Lemoine
They taste kind of bitter and peppery, yet very bland at the same time. In addition, they turn rather slimy as you chew. Very unpleasant product. I'm really sorry I bought two bags. Ugh!
Didn't like the flavor
- by
Jennifer Lehr
We really wanted to like these, but the flavor was just not what we expected. We like everything on the list of ingredients, but these tasted somewhat fishy, even though no sea vegetable is listed in the ingredients. Wouldn't buy again.
Good snack
- by
ERICA WHITNEY
Pretty peppery
0893615002145
893615002145