Flackers - Black Sesame & Black Pepper Toasted Seed Crisps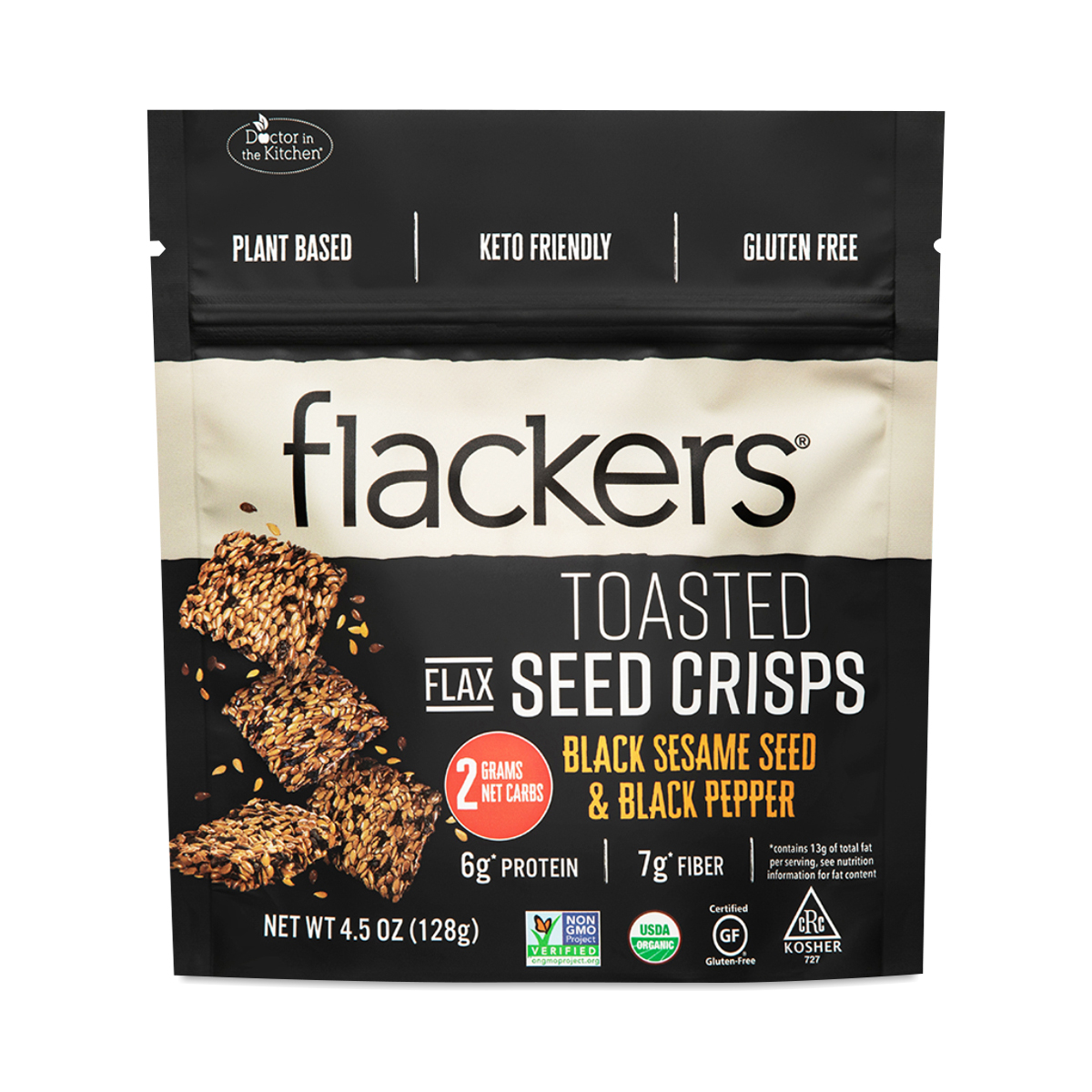 893615002145
A delightfully savory mix of superseed goodness and a hint of black pepper. Black sesame is high in healthy fats and Omega-6 fatty acids, as well as iron, fiber, calcium, magnesium, and phosphorus, making this Flacker equal parts delicious and nutritious.
4.5 oz pouch
Terrible-
- by
Jennifer
At work l had everyone try them, everyone said TERRIBLE!! I imagine this is how a cicada tastes.
Awful
- by
Erin
I couldn't even finish the one cracker I tried. The box they came probably tasted better.
Just…no.
- by
Marissa
I wanted to like these so bad, but the smell and taste were just awful. Tried pairing with a extra sharp cheese to mask the taste so I didn't waste the bag, but even that didn't help.
Our favorite keto crackers
- by
Tara
Flickers have become our favorite keto crackers. We like all the flavors but this one is my personal favorite.
Awful
- by
Nikki Allen
If I could give zero stars, I would. I don't know if this package is rancid or what the issue is, but these are the most disgusting things. Myself and my daughter both gagged and we are both adventurous eaters.
0893615002145
893615002145