Stevia Sweetened Extra Dark Chocolate Bar with Sea Salt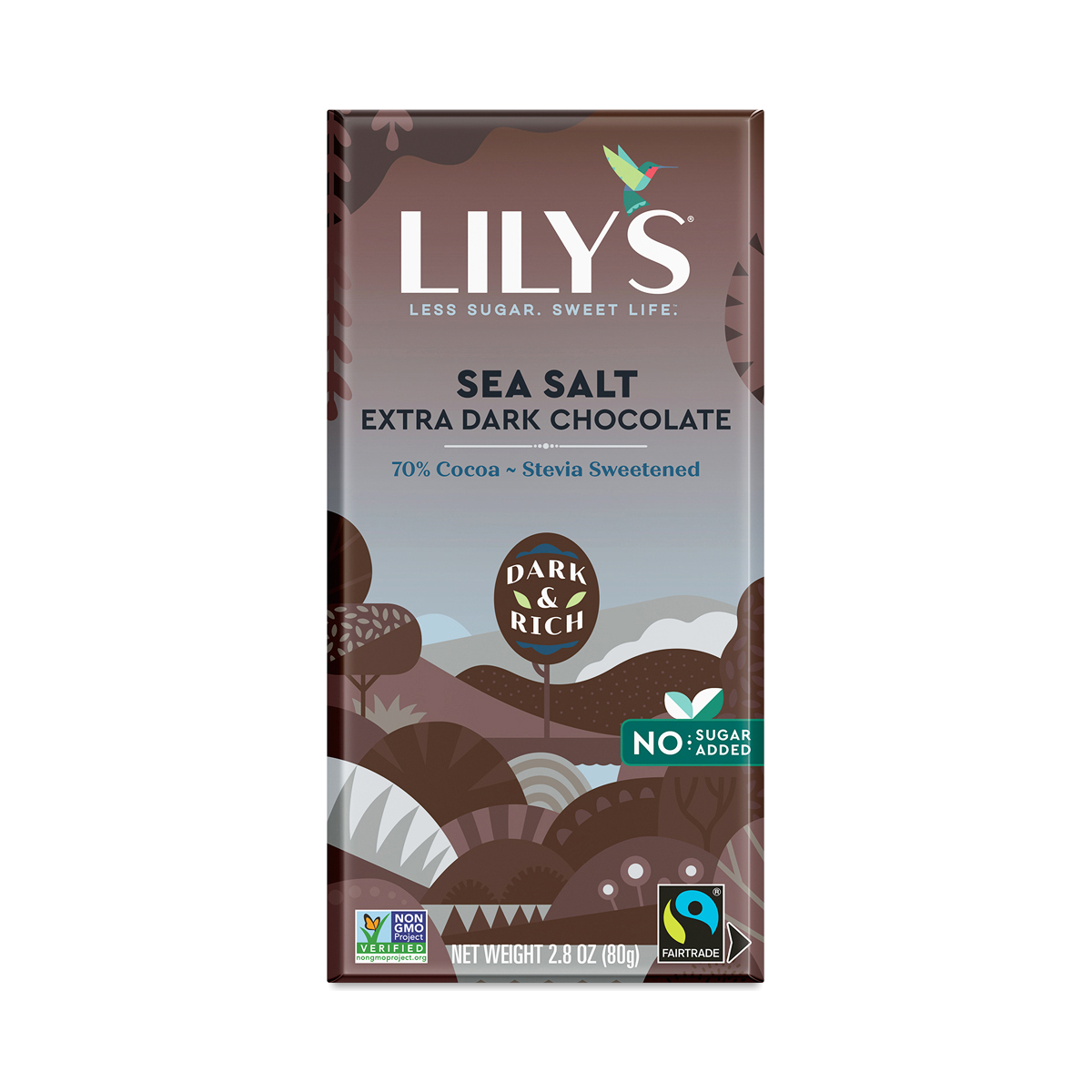 856481003593
Romeo and Juliet. Mickey and Minnie. Dark chocolate and sea salt. They're all pairs that belong together, but the latter usually brings some extra unwanted company with added sugar. That's why we love Lily's Sweets Stevia Sweetened 70% Dark Chocolate Bar with Sea Salt. It perfectly unites decadent extra dark chocolate with a sprinkle of sea salt, and without any added sugar. The secret is stevia, a zero-calorie sweetener derived from plant materials. As a result, Lily's Sweets bars contain 25 percent fewer calories than conventional chocolate sweetened with sugar. They're also vegan, gluten-free, non-GMO, and fair trade certified.
2.8 oz bar
good value
- by
Cathy
Cost is good, compared with most supermarkets.
So good!
- by
Bec
I love this stuff so much! It does take a bit longer to melt in your mouth than most chocolate but the flavor is great!
Love
- by
Sarah Terrell
Lily's chocolate is the absolute best
I love salt but this is overbearing
- by
Courtney
I love salt but this is overbearing Unfortunately these are terrible. Dark chocolate is so bitter and at first the salt seems like itll off set the bitter until your entire mouth feels like you popped in a salt lick. Unfortunately im stuck with these bars
These are the BEST!
- by
Peg
The perfect after dinner treat! Stevia sweetened... Feels decadent but it's healthy.
0856481003593
856481003593