Soft Baked Almond Flour Bars, Chunky Peanut Butter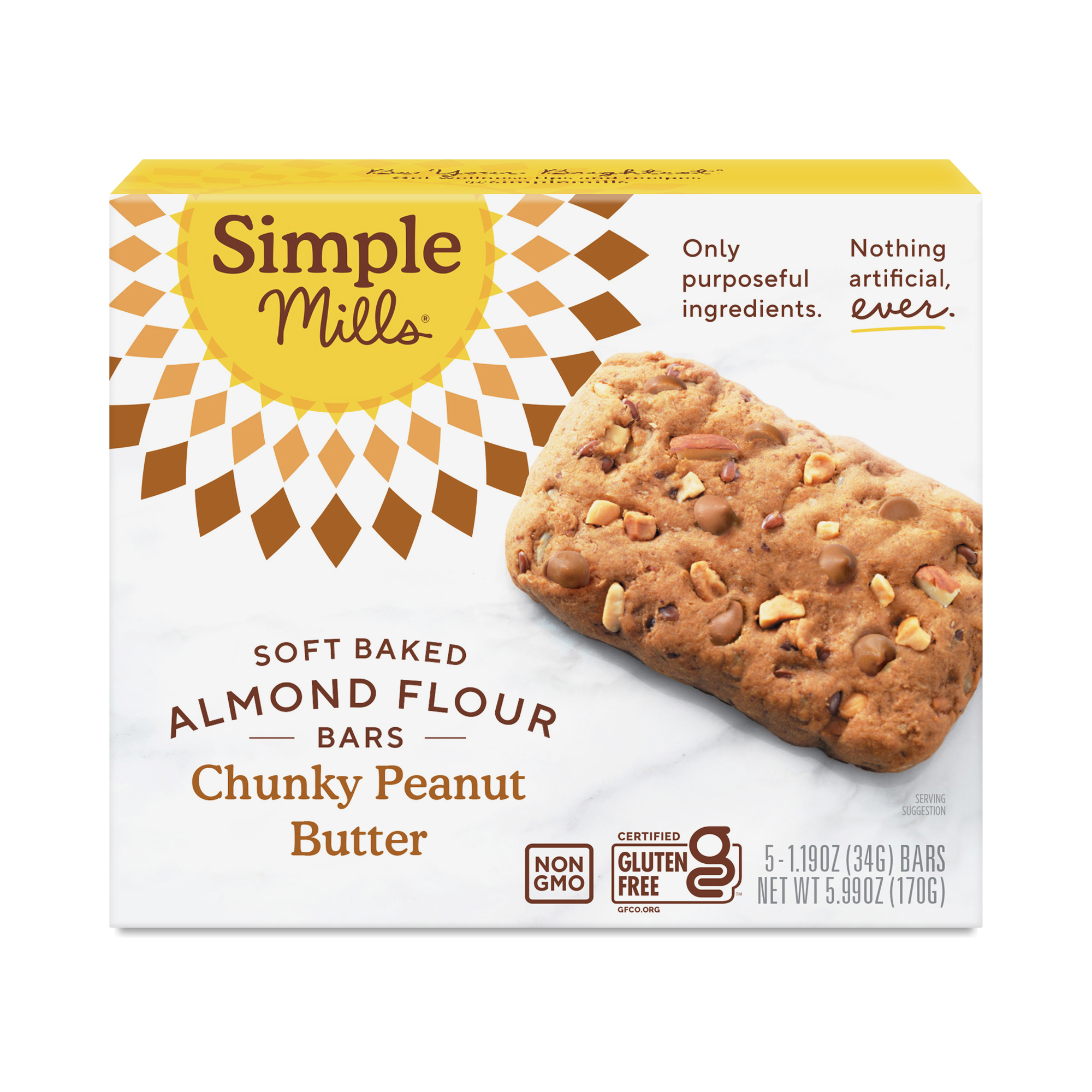 856069005490
Indulge your peanut butter loving side with Simple Mills' convenient snack bar featuring whole foods like nuts and seeds, natural sweeteners, and grain-free and Certified Gluten-Free ingredients that the whole family can enjoy.
5.99 oz box (5 bars)
Love the Peanut Butter
- by
Sherri Camp
These are a great morning breakfast bar!
Ehhh
- by
Mandy
Not a huge fan of these- I think it's a texture thing
Not bad but not my favorite
- by
Bethany
Taste ok but a little bland
Yummy and filling
- by
Kylie
These are really good, the peanut butter pieces are nice and creamy. The bar is just a tad dry but it's a nice quick breakfast with a glass of milk!
YUM!
- by
Marisol
Everyone who has tried these has loved them! This peanut butter flavor is my favorite, but every variety is so good! They are like a soft cookie and a wonderful afternoon snack when you're getting a sweet craving.
0856069005490
856069005490