Organic Breakfast Blend Coffee, Whole Bean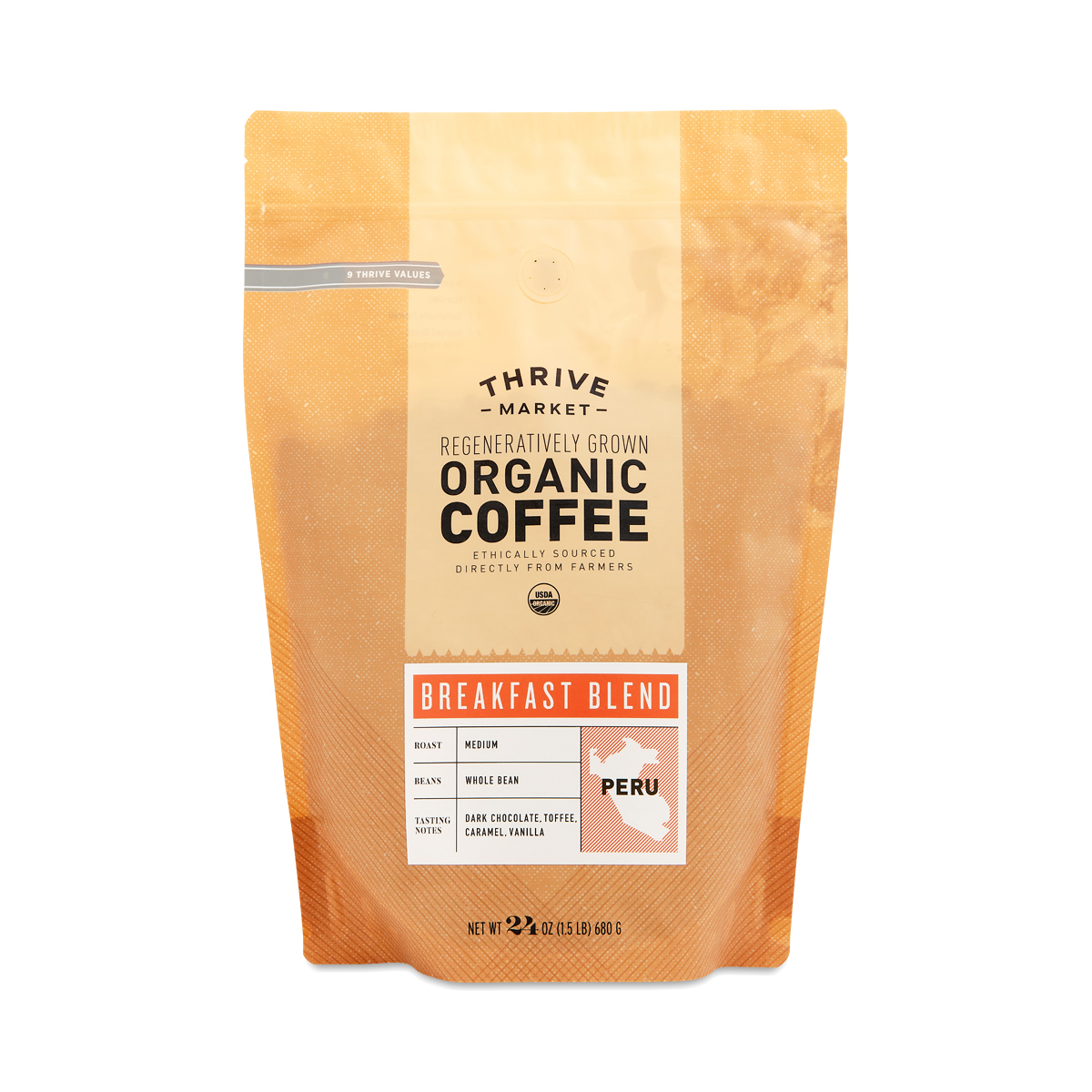 671635706195
Our organic, whole-bean Breakfast Blend is a medium-roast coffee with flavors of dark chocolate, toffee, and caramel. To make it, we ethically source only the highest quality arabica beans from Peru, and then roast them in small batches to ensure maximum flavor. Smooth and mild it's a great go-to coffee for anytime of day!
24 oz bag
Nice Flavor
- by
Kelli Schulenberg
This is a lovely blend of beans that smell amazing and stay fresh in the bag. Wonderful scent and great on the palate.
perfect!
- by
Hayley Hawkins
doesn't make me jittery or anxious, tastes great, we tried the french roast and didn't like it so we stick with breakfast blend
Best coffee beans that I have had
- by
Deepak Chandran
Coffee made from these beans are far above in quality compared to other coffee's
Amazing
- by
Leanne Noyes
This coffee is amazing, my husband and I both love the flavor.
Very Good!
- by
Jason Brink
This had me as soon as I opened the box. I grind it fresh every morning and it tastes exactly as described. Please don't stop carrying this. We are hooked!
0671635706195
671635706195