Dark Chocolate Crispy Quinoa Gems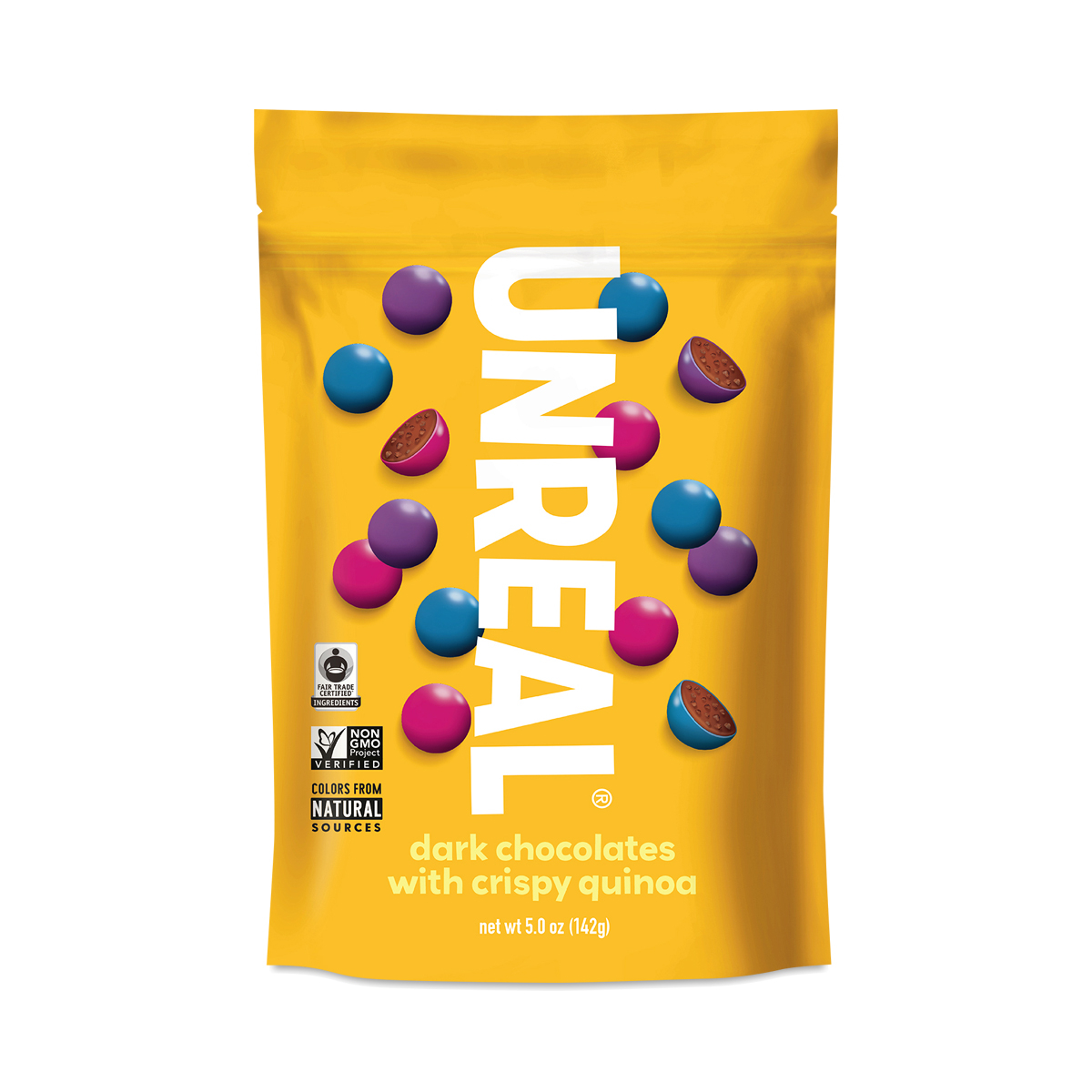 855571005097
Crispy quinoa covered in smooth dark chocolate! UnReal Dark Chocolate Crispy Quinoa Gems uniquely blend Fair Trade Certified vegan dark chocolate with the crunchy crisp of toasted quinoa for a delicious snacking combination that's going to become your new (guilt-free) addiction. Made with non-GMO project verified ingredients that are naturally colored with vegetable extracts and nothing artificial.
5 oz pouch
Delicious
- by
Michelle
Finally some quality dark chocolate for snacking! Love these. I have to hide them from the fam otherwise the whole bag will be gone the first day!
aight
- by
Crystal
these were good but easily forgetable. it was the integrity of the crispy quinoa... maybe my expectations were too high since i like krackel and crispy rice in chocolate.
Gems
- by
Kylei
Great alternative for m&ms. I love them.
toddlers love them
- by
Shauna
My toddlers love these & I feel better giving them these over M&Ms. Used as potty training rewards :)
Goood
- by
Susan turnham
These I could over eat very good
0855571005097
855571005097