Wild Sardines in Extra Virgin Olive Oil, Lightly Smoked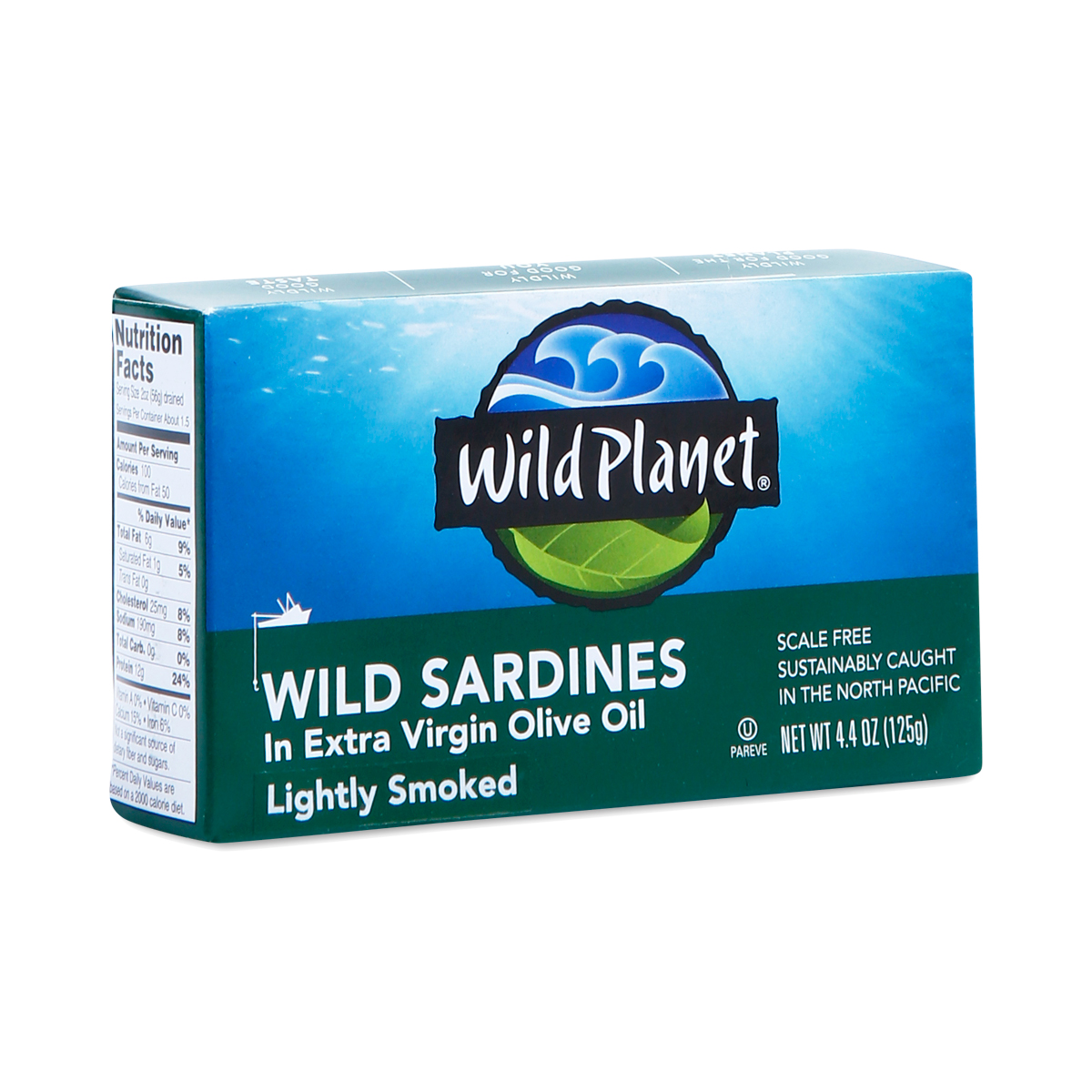 829696000800
Every single sardine caught by Wild Planet has been immaculately cleaned and scaled before being canned in extra virgin olive oil for impeccable taste and a range of health benefits. In addition to being tasty, Wild Planet sardines are certified organic, verified as Non-GMO, packaged in BPA-free cans, and have no artificial ingredients.
4.4 oz tin
Best Sardines Around
- by
Emily
The quality of Wild Planet sardines is unmatched, and the taste is wonderful. I eat 2 cans a week instead of taking fish oil supplements. Great company and great product!
Sardines in olive oil
- by
Carmen
Full of omega 3 oils and very good olive oil. The taste is very good and they are NOT from China
Eh
- by
Kimberly
To each their own
another good brand
- by
Kaylie
happy for this sustainable seafood and these are tasty
Good stuff
- by
James
Great tasting just a hint of smokiness very nice!
0829696000800
829696000800