Wild Sardines in Extra Virgin Olive Oil, Lightly Smoked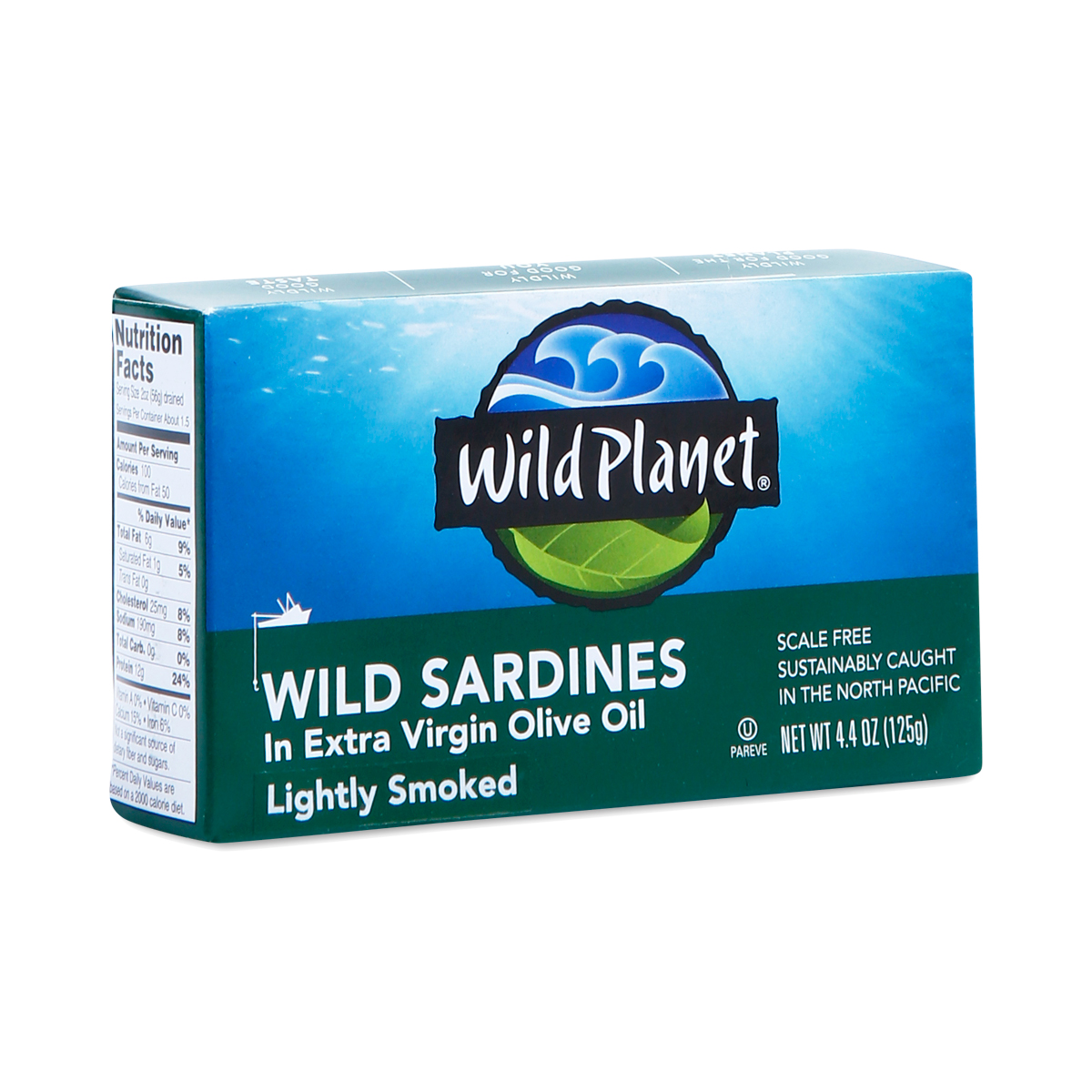 829696000800
Every single sardine caught by Wild Planet has been immaculately cleaned and scaled before being canned in extra virgin olive oil for impeccable taste and a range of health benefits. In addition to being tasty, Wild Planet sardines are certified organic, verified as Non-GMO, packaged in BPA-free cans, and have no artificial ingredients.
4.4 oz tin
These Are HUGE!
- by
Joy Baisden
What happened to the small sardines? Is there a minimum requirement now on size? Good grief.
the best
- by
Tara McCauley
delicious
Not for me
- by
Jennifer
I wanted to like these, but they were not good. They were very bland. I couldn't finish the tin.
They're okay.
- by
Celeste
The sardines themselves aren't bad, and I do like that they are sustainably caught, but I do prefer my sardines in a sauce. I was hoping since they are lightly smoked that would help, but it didn't. If you like sardines plain in EV oil, or make your own sauce, these are perfect. If not, just get your sauced sardines at the grocery store.
0829696000800
829696000800