Semi-Sweet Chocolate Mini Chips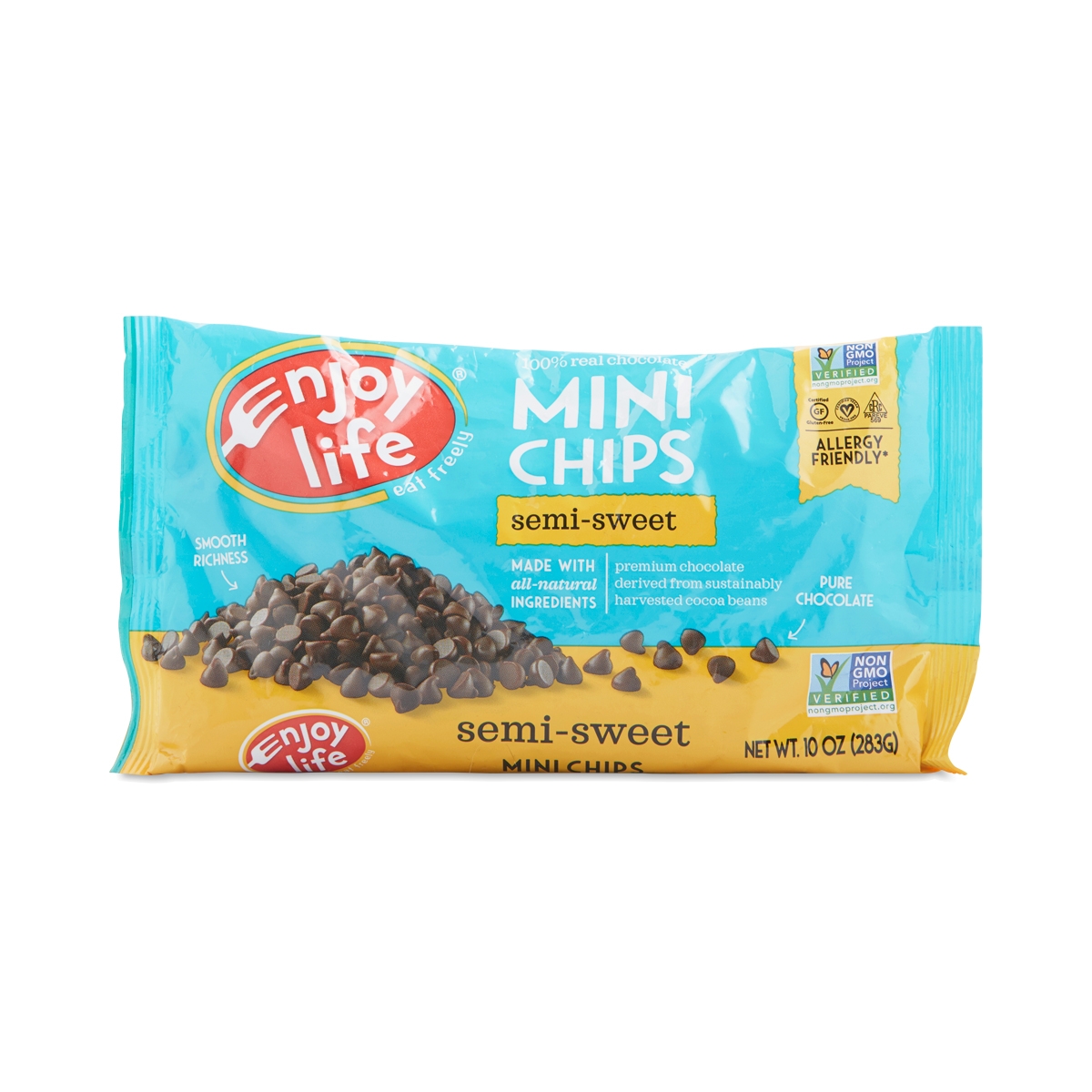 853522000306
These chocolate chips are not only allergen-free, but a healthy alternative to many of the sugar-laden products on supermarket shelves. Enjoy Life makes its version solely with evaporated cane juice, natural (and non-alcoholic) chocolate liquor, and non-dairy cocoa butter. The chips are also free of trans fats, cholesterol, and sodium
10 oz Bag
Allergy Friendly
- by
Valden Longhurst
In addition to the allergens listed on the back they tell me they are free of vanilla as well . I wish these had slightly less sugar or that they did the dark chocolate in the mini chips. Tastes great. The texture is also great.
Dairy free chocolate
- by
Christina Wagner
Great alternative without sacrificing the taste
Amazing product
- by
Ana Henry
Great for fudges, cookies, muffins, and taste really good.
the best
- by
Alicia L Craig
yum
Great
- by
Margaret Wiss
Great little chips!
0853522000306
853522000306