Avocado Oil Mayo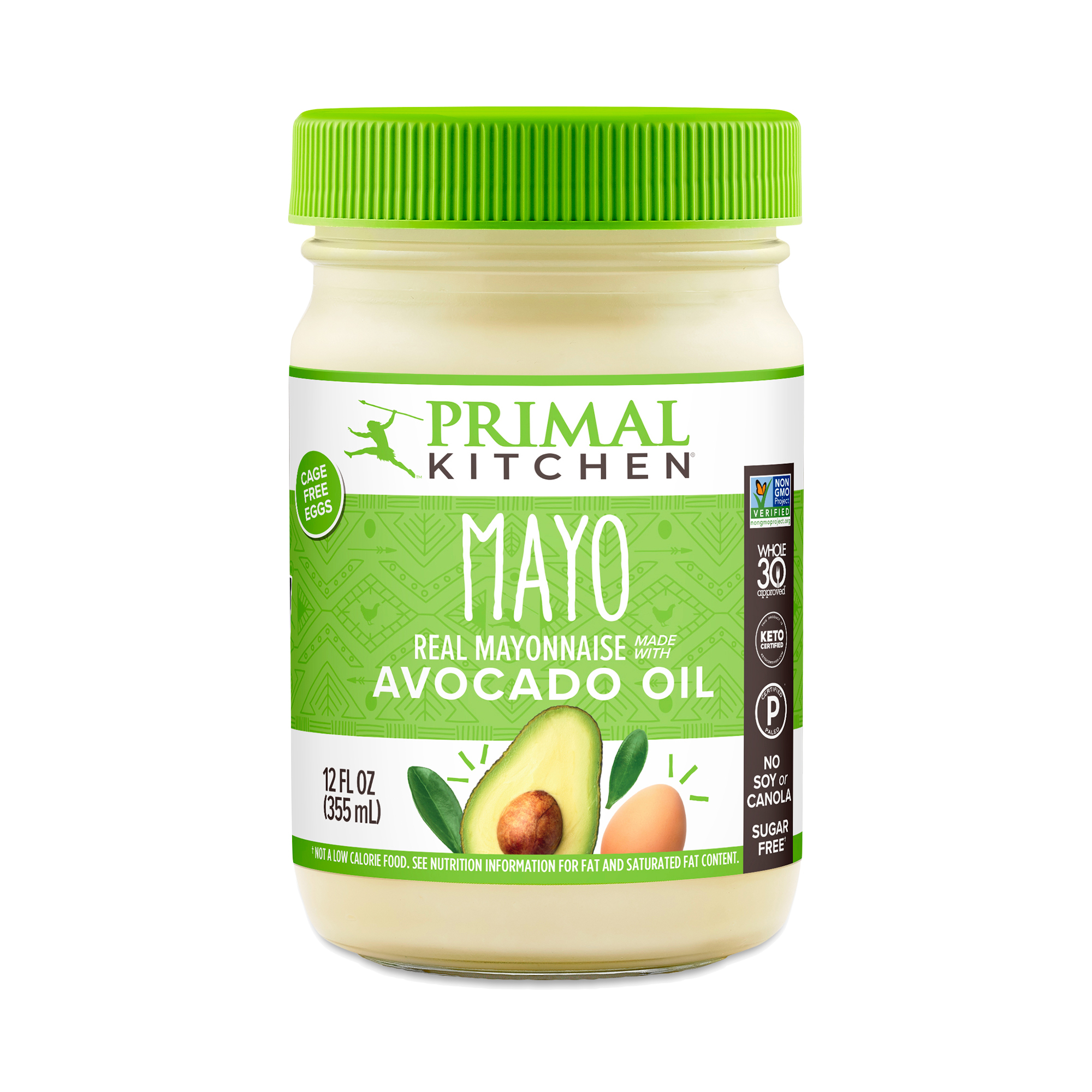 863699000108
Primal Kitchen® Mayo takes us back to our primal roots—pure, nutritious, real-food ingredients with no artificial colors, preservatives or additives. It's the first ever avocado oil-based mayo, made with organic, cage-free eggs and organic vinegar from non-GMO beets whipped into that full, rich classic mayo taste you love. And our mayo is free of added sugar, gluten, dairy, soy and canola-oil, and Non-GMO Project Verified so you can indulge to your taste buds' delight.
12 fl oz jar
clean ingredientes
- by
Sasha
used to to use avacado mayo from kraft thinking it was healthier not knowing it contained soy bean oil this one has cleaner ingredients
Tasty!
- by
Patricia
Goes in/on everything.
Best Mayo
- by
Lynn Marie
You would never know this is made from avocado oil. It has that traditional mayo flavor and texture. Really great.
Primal kitchen Avocado oil Mayo
- by
David
The product is a good alternative to the standard mayo; however, the taste didn't suit our taste.
Dorothy
- by
Dorothy Gleitsmann
Had bought this before in a food store. Bought another bottle from thrive.
0863699000108
863699000108