Avocado Oil Mayo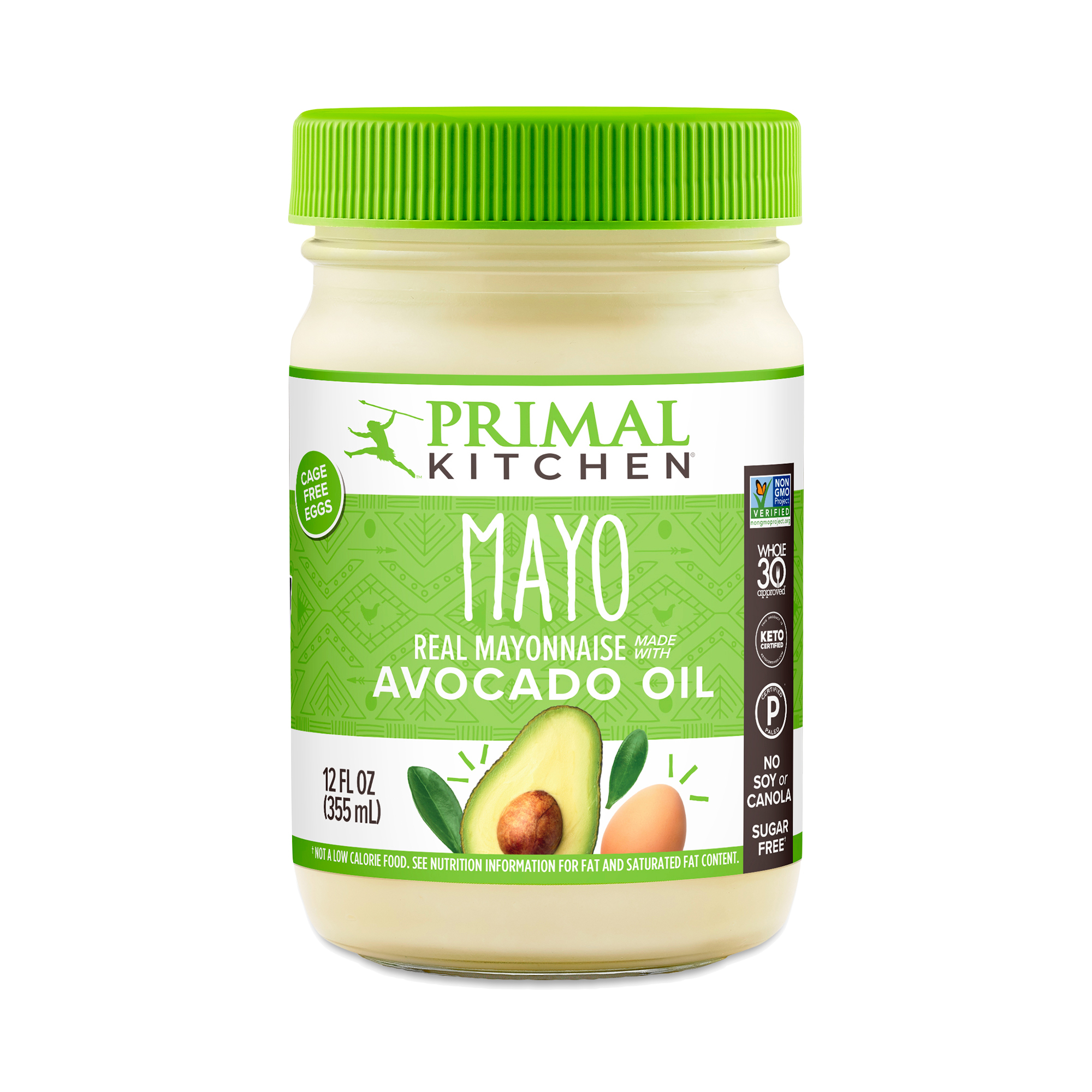 863699000108
The first-ever avocado oil–based mayoMade with organic, cage-free eggs & organic vinegar from non-GMO beetsFull, rich, classic mayo taste you loveFree of added sugar, gluten, dairy, soy & canola oilNo artificial colors, preservatives, or additivesNon-GMO Project VerifiedLike all Primal Kitchen® food, it's pure, nutritious & made with real-food ingredients
12 fl oz jar
Great
- by
Samantha Van
Good taste and great ingredients
Doesn't taste good!
- by
Clint
Doesn't taste like a good mayo should, not to me anyway! Chosen Mayo tastes just like mayo, and all natural, healthy ingredients!
Sassy
- by
Kelly
Where has this been all my life! Smooth and fresh tasting. Not the off, rancid taste of other mayos.
Won't buy again
- by
Elizabeth Erfert
The taste is odd, but my main complaint is that the mayo separates, no matter what I do. It's fine if I'm going to eat whatever I've put it on/in immediately, but if I want to make something that will be eaten later (like lunch for work), I have a greasy, coagulated mess. I bought several jars out of an excess of enthusiasm, wish I had used more caution! I'll go back to the Chosen brand, as it tastes and acts more like normal mayo while still avoiding the ingredients I want to avoid.
Love It
- by
Richard Ackerman
This is a new mayo we use now.
0863699000108
863699000108