Avocado Oil Mayo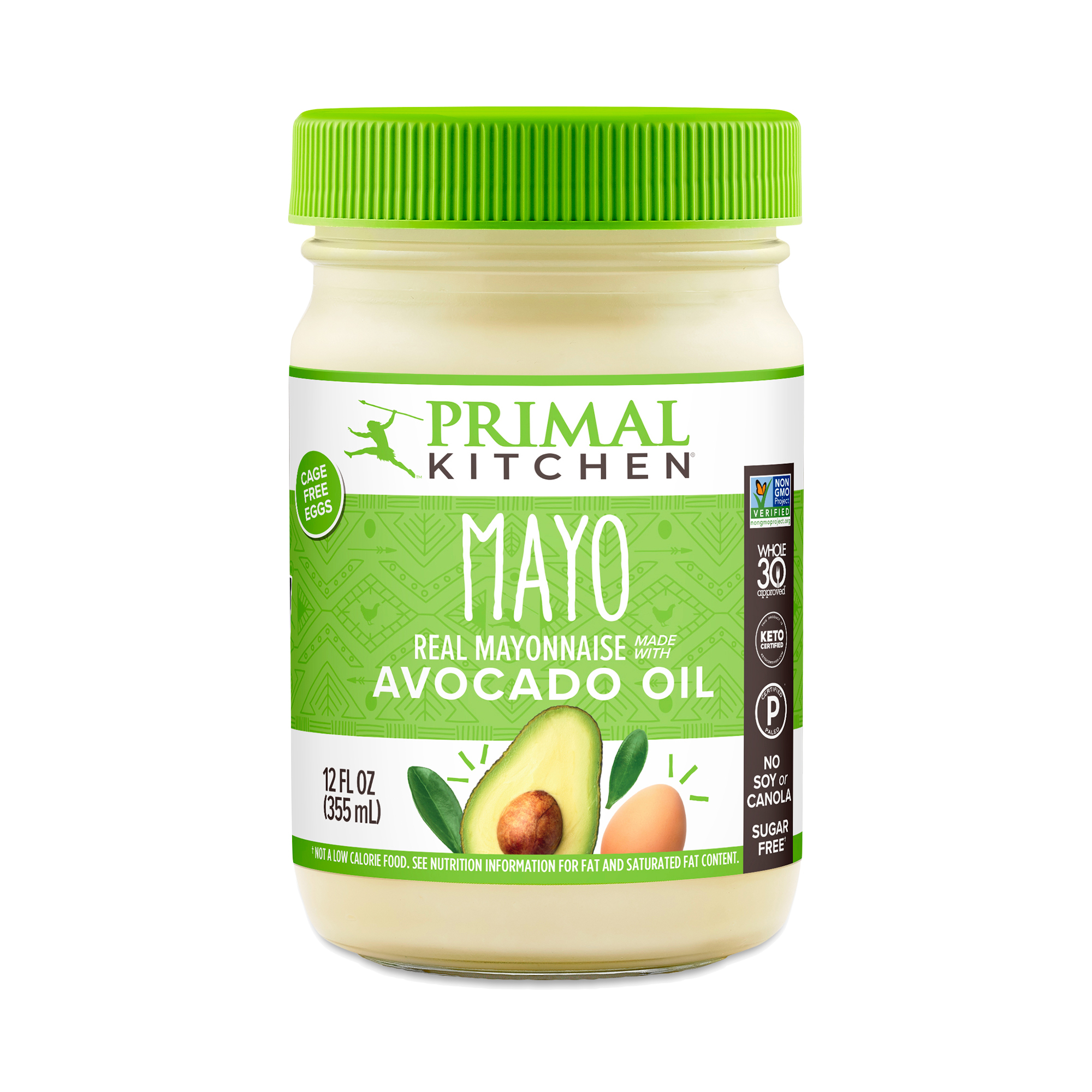 863699000108
The first-ever avocado oil–based mayoMade with organic, cage-free eggs & organic vinegar from non-GMO beetsFull, rich, classic mayo taste you loveFree of added sugar, gluten, dairy, soy & canola oilNo artificial colors, preservatives, or additivesNon-GMO Project VerifiedLike all Primal Kitchen® food, it's pure, nutritious & made with real-food ingredients
12 fl oz jar
Healthy mayo
- by
Amy
Love mayo so finding a healthy mayo that tastes good is a plus
Tastes HORRIBLE
- by
Hannah
This mayo has a unique taste and for us we hated it. We used some to make ranch and it made the whole batch of ranch taste horrible where we threw it out. Maybe we got a rancid jar, I don't know. It tasted horrible and left my husband and I almost gagging.
Great!
- by
Ivette
Very light and nice flavor! Definitely a must have!
Not good for tuna salad
- by
Tacara
It was okay in things where the mayo flavor wasn't noticeable but things that featured mayo ended up having a weird aftertaste that I couldn't get out of my mouth.
Great flavor!
- by
Chris
This is the best mayo. It's light yet very flavorful made with organic ingredients. I use it as a spread or to make tuna or egg salad. I don't feel guilty eating it because it's made with good stuff!
0863699000108
863699000108