Organic Cajun Seasoning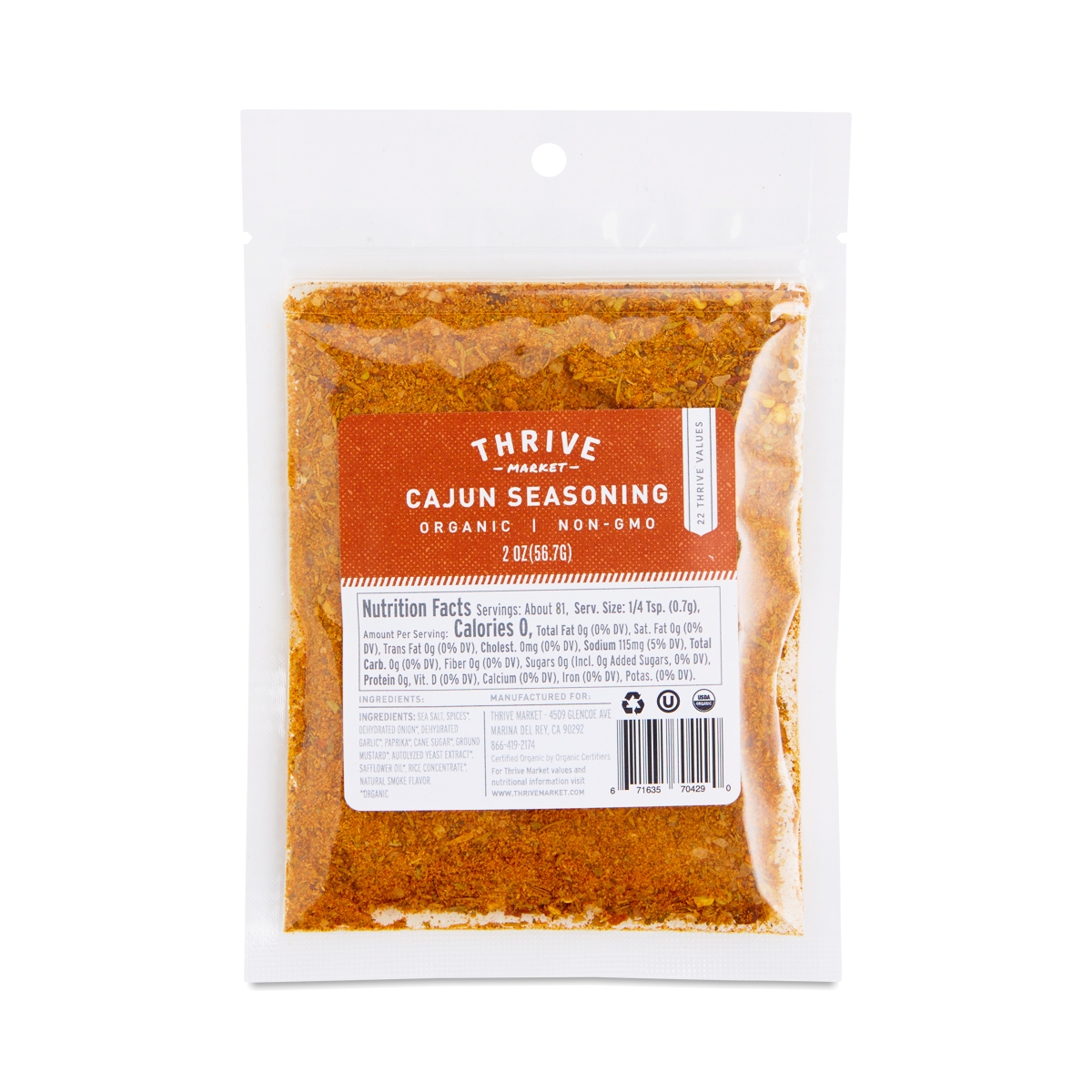 671635704290
Our organic cajun seasoning perfectly captures the essence of Creole cuisine, minus the artificial ingredients. Made from a blend of paprika, ground mustard seed, onion, sea salt, and garlic, it has spicy-sweet flavor that brings out the best in meat, seafood, and veggies. Use it to make traditional jambalaya, or as a rub for classic cajun shrimp.
2 oz packet
Yum!
- by
Sarah
This is a terrific, zesty seasoning blend in a convenient package. Love it!
Too much smoke flavor
- by
Erin
The natural smoke flavor overpowers the flavors of the other spices, unfortunately. I also would prefer if they removed safflower oil as an ingredient. I usually love the Thrive Market spice blends, but I won't be ordering this one again.
Love!
- by
Karissa
It's a great seasoning without too much sodium.
This is a must have
- by
Kimberly Butts
This Cajun seasoning is so versatile, add it to beans on any meat. The Thrive spices and seasoning quality and prices you can not beat.
Organic Cajun seasoning
- by
Kevin Coady
I love this seasoning, I use it in a lot of my cooking.
0671635704290
671635704290