Organic Virgin Coconut Oil, Value Size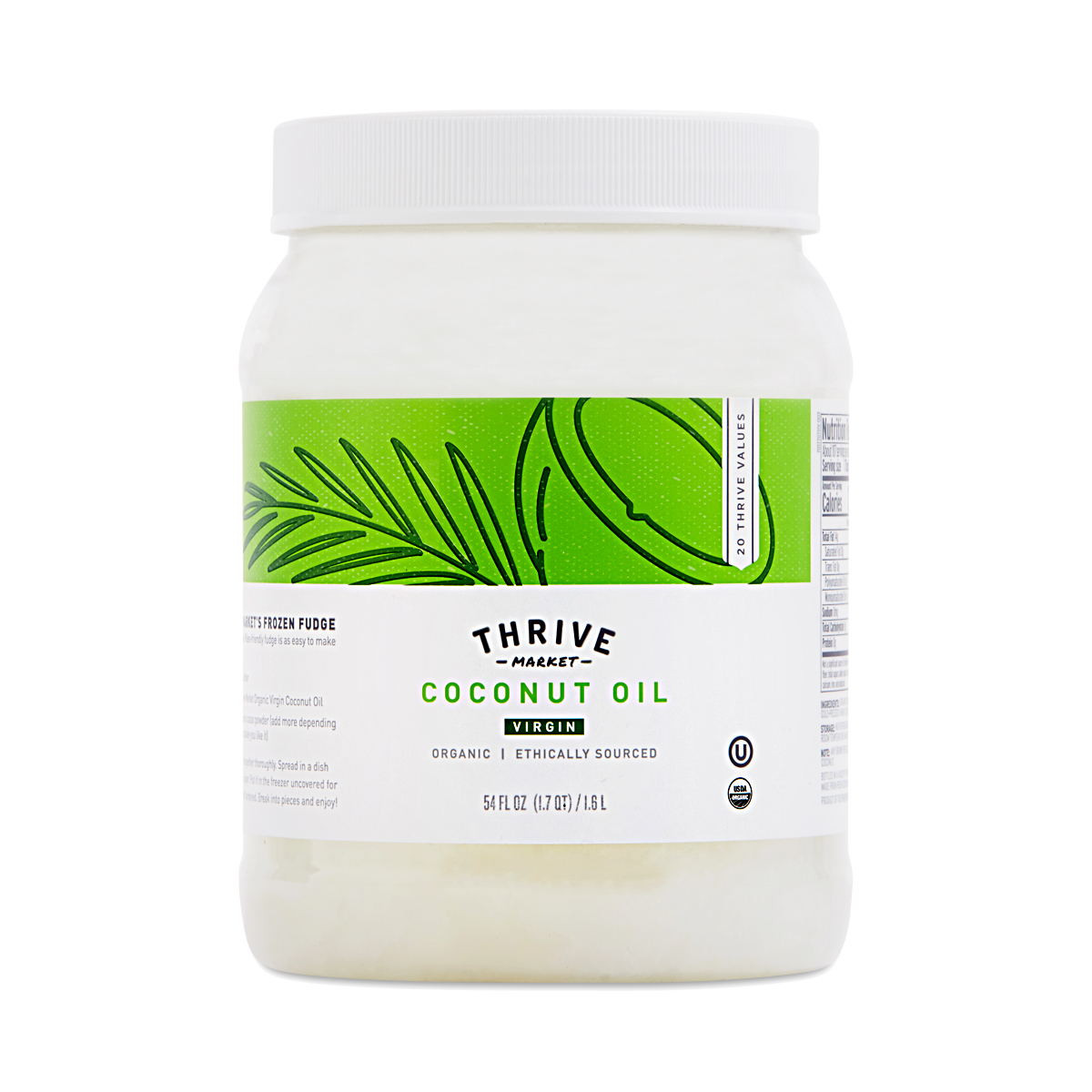 671635701770
From adding decadent-yet-mild flavor to your favorite recipes to reducing inflammation, or moisturizing your hair and skin, coconut oil is the ultimate culinary and beauty multitasker! Ethically sourced from a small farm in the Philippines, our virgin, organic coconut is made from only the freshest, highest-quality ingredients. Organic, cold-pressed, and never refined, our coconut oil is just the way nature intended it to be—pure, nutritious goodness—and at a fraction of its usual price tag. If it has the Thrive Market seal, you can trust that you're getting the highest quality product possible at the lowest price anywhere.
54 oz plastic jar
Everything
- by
Jessie
I use this for everything. Cooking, on popcorn, moisturizer, oil pulling.
Works well!
- by
Micah
Love it!
Great deal
- by
James
I use coconut oil for everything .. this is a great deal
Happy with this purchase
- by
Rachel
Coconut oil is MAGICAL. It's delicious and has a zillion uses. I have been using it for decades and it's my go-to for everything from 1st aid to beauty to baking... Oftentimes it is SO HARD to find items in bulk with Thrive. However, this oil purchase was in bulk and I was so thrilled that I bought TWO! 1 tub for bath and beauty and 1 tub just for the kitchen / cooking / baking. I love that coconut oil has antimicrobial, antifungal and anti-inflammatory qualities! It's also SPF 6! I use coconut oil for everything - from polishing wood furniture to curing my dog's infected tooth to homemade sunscreen and bugspray and more! Coconut oil (and vinegar!) will fix or clean almost any problem! (I know - I sound like a ZEALOT!!) Point is, I go through a TON of this stuff so finding it in a bulk size with Thrive was fabulous. Now. If we could just get Thrive to ditch the plastic...
❤️
- by
Renee
Great for frying...
0671635701770
671635701770