Bentonite clay is a skincare holy grail. It's one of those tried-and-true staples that skincare buffs consider a must-have, and it's so versatile that it can be used for many different skin types, ailments, ages, and purposes. Primarily, bentonite clay is used in mask form for detoxification, which makes it a powerful product in your arsenal against acne breakouts and oily skin.
For our brand new f.a.e. by Thrive Market Bentonite Clay, we made it our mission to create the purest bentonite clay product we could, with the highest quality ingredients — and in this case, we mean just one. Our bentonite clay powder is made with only 100% natural calcium bentonite clay sourced straight from California's Mojave Desert, creating the base for a deeply cleansing clay face mask, a detoxifying bath soak, a clarifying scalp treatment, and much more.
To celebrate the launch of this staple skincare product, we've assembled a complete guide to using bentonite clay, including its most beneficial properties (and even some uses you may have never heard of before).
What is Bentonite Clay?
Bentonite clay is a type of clay that is made up of natural calcium that forms when volcanic ash ages. The name 'bentonite' comes from Fort Benton, Wyoming, which is an area with one of the highest concentrations of bentonite clay in the world (though bentonite clay is technically found all over the globe — in areas like Montmorillon, France, for example, where it's known as 'Montmorillonite clay').
Clays like bentonite clay have long been used to treat skin ailments, and today, people continue to use bentonite clay in skincare primarily for its detoxifying properties. Because it is poly-catatonic, it is able to absorb negatively charged toxins and environmental pollutants, and it even has antibacterial properties that help to heal certain skin conditions.
Our f.a.e. by Thrive Market Bentonite Clay is sourced from our home state of California, where it's found in abundance throughout the sparsely beautiful Mojave Desert. It's free from additives, parabens, silicone, and synthetic dyes and fragrances, namely because it doesn't need them; pure bentonite clay like ours is incredibly powerful on its own, and since it contains only one natural ingredient, you can be confident that it delivers the benefits without adding anything unnecessary to your skin.
Bentonite Clay Benefits
It's detoxifying. Perhaps the most well-known benefit of bentonite clay is its ability to detoxify, absorbing impurities through the skin.
It's antibacterial. Studies show that bentonite clay is naturally antibacterial, which makes it a good option for those with acne or other skin conditions.
It's soothing. Bentonite clay has been used for thousands of years as a remedy for rashes, burns, and other skin irritations, and it is often added to skincare products like masks and moisturizing creams.
It absorbs oil. As it dries, clay absorbs excess oil from the skin, making it a great option for those with oily skin types.
It reduces the appearance of pores. Thanks to its tightening and absorbent properties, many people find that their pores look smaller and skin texture looks smoother after using bentonite clay.
Bentonite Clay Uses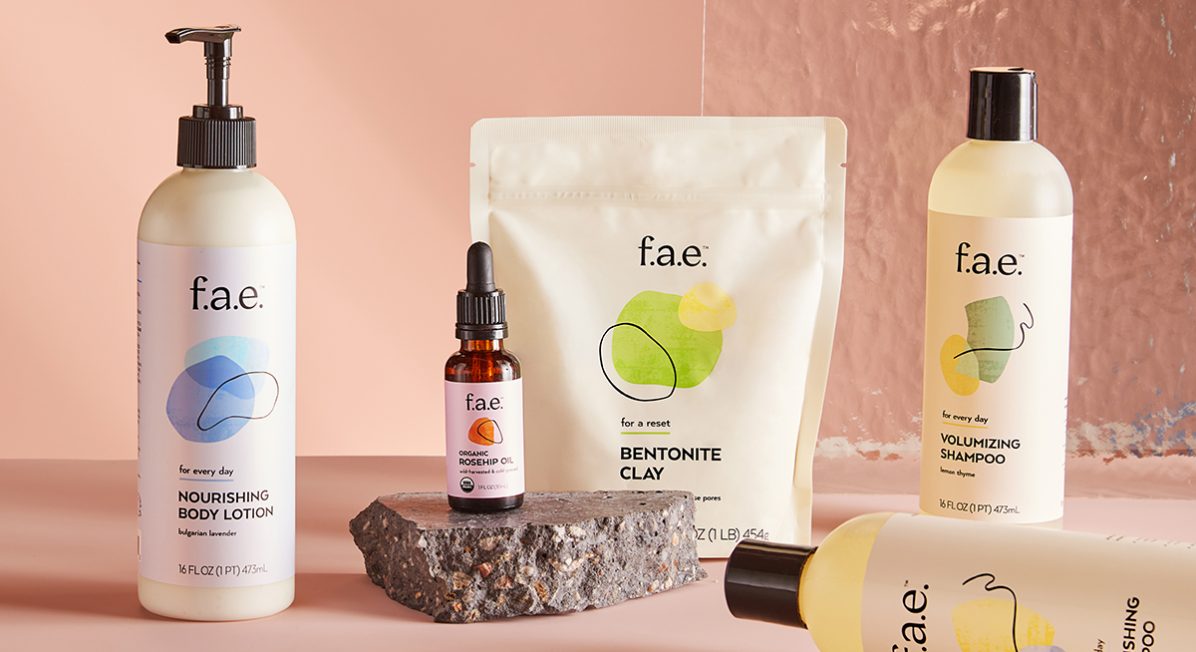 How to Make a Bentonite Clay Mask
The most common way to use bentonite clay is to make a face mask. Unlike many facial masks, which come premixed, bentonite clay comes in powder form and must be mixed with a liquid (this is because the clay hardens quite quickly, so it must be used immediately after mixing with liquid). Here's how to make a bentonite clay mask using powdered bentonite clay:
Scoop a small amount of bentonite clay into a small bowl (about 1 teaspoon for the whole face should do the job). Avoid using metal bowls or spoons, as this makes the clay less effective.
Add an equal amount of water, apple cider vinegar, or a diluted mixture of the two to the clay. Note: Apple cider vinegar helps to reduce clumps and adds a toning effect on the skin, though it can be irritating for sensitive skin. Adjust the amount of apple cider vinegar depending on your skin type.
Mix the ingredients together, adding more liquid until you reach a smooth consistency.
Using your fingers or a silicone makeup brush, apply the mask to your whole face. The texture should be thick, but still easy to spread.
Allow the mask to dry completely (you'll feel some tightness and tingling, but it shouldn't burn or feel irritating).
Once the mask is completely dry, remove it with a dark-colored towel soaked in warm water. If there are large clumps of clay, throw them in the trash to avoid clogging your drain.
How to Use Bentonite Clay for Hair
Bentonite clay makes a great scalp treatment for those with itchy scalps or dandruff. It's also a great way to detoxify the scalp if you often use heavy hair products. Here's how to make a scalp treatment using bentonite clay:
Add ½ cup of bentonite clay to a non-metal bowl.
Add water, apple cider vinegar, hydrating oils (like our new f.a.e. by Thrive Market Argan Oil or f.a.e. by Thrive Market Rosehip Oil), or a combination of the three.
Mix until the clay reaches a smooth consistency (similar to yogurt).
Apply the bentonite clay mask to the scalp and the length of hair, working from roots to ends. You may also choose to only use this mask on your scalp if your hair is highly porous or particularly dry.
Once the mask dries, shampoo and condition as usual.
How to Use Bentonite Clay for Feet
Sore, tired feet? Enjoy the detoxifying effects of bentonite clay through a relaxing foot mask and an epsom salt soak. Here's how:
Mix a batch of bentonite clay mask the same way you would for a facial mask (see above).
Spread the mask all over both feet, concentrating on the soles.
Allow the mask to dry for 10-20 minutes, or until no wet portions remain.
Fill a tub with warm water and a scoop of your favorite epsom salts.
To remove the clay mask, allow your feet to soak in the epsom salt bath, gently scrubbing feet with your hands or a soft-bristled foot brush.
How to Use Bentonite Clay as a Bath Soak
Get all the detoxifying and skin softening properties of bentonite clay for your whole body by using it as a bath soak. Here's how:
Fill a bathtub with warm water.
While the tub is filling, add 2 to 3 cups of bentonite clay in a non-metal bowl and mix with water (you'll want to create a much thinner consistency than you would for a face mask to allow for easy pouring). This allows the clay to absorb into the water better than simply sprinkling it in powder form.
Pour the clay into the bath and give it a good mix.
Optional: add your preferred add-ins, like hydrating skincare oils, essential oils, or bath salts.
Soak in your detoxifying bentonite bath for as long as you like.
Note: to drain the tub, make sure to remove any large clumps of bentonite clay that may form around the drain to avoid clogging your pipes.