How many times today did you turn on the faucet to fill a glass of water or wash your hands? How about the number of times you opened the pantry to grab a snack? Chances are, you do these things a lot, without giving them much thought.
For the residents of Flint, Michigan—a majority-Black city where more than 40% of people live below the poverty line—a period of severe lack of access to clean drinking water shed light on historic inequities and deep-rooted systemic racism. Though the 2014 water crisis is no longer front-page news, resource scarcity remains a daily struggle for many people in the community. It's a reminder that there's no mission more essential than improving access for all people to basic necessities, starting with clean water and healthy food.
The Water Crisis in Flint, Michigan
The crisis in Flint began in 2014, when the local government changed how Flint got its drinking water. In what was purportedly a temporary arrangement, Flint's water supply was switched from the Detroit system—sourced from Lake Huron—to the Flint River, a body of water known to be heavily polluted by industrial waste, agricultural runoff, and other contaminants. The decision to switch water sources, as well as the decision not to treat the water, was reportedly a cost-cutting move.
Soon after, residents of Flint began noticing that something was wrong with their water. Not only did it look, smell, and taste off, but people were suffering from a range of illnesses, from skin irritation and hair loss to seizures and breathing problems.
When residents and even health experts voiced their concerns, they were ignored and dismissed. For a year and a half, the Flint community was forced to drink, bathe in, and cook with toxic water, while the state and even the Environmental Protection Agency insisted it was safe.
Eventually, studies would find heightened levels of lead, a neurotoxin, and other heavy metals in Flint's water supply, as well as elevated blood lead levels in children from the community. The water was also found to be contaminated with disease-causing bacteria and, as a result of a botched attempt to treat the water, chemicals called trihalomethanes linked to liver damage, nervous system problems, and cancer.
It wasn't until the fall of 2015, a year and a half after the water supply was first changed, that then-governor of Michigan Rick Snyder took action to address the crisis. Snyder has since been charged with willful negligence for his role in the crisis, and infrastructure projects are underway to improve the city's water system, though they've progressed slowly. Many Flint residents, their trust shaken, continue to rely on bottled water—and continue to struggle with the lingering health effects of the water crisis.
Meet Our New Food Equality Partner: 501CTHREE
Once the crisis captured national attention, the city of Flint began receiving large donations of water bottles—a lifeline for residents, but one that generated a lot of plastic waste. Organizing the influx of donations was also a heavy burden on the local community. And when the story of the Flint water crisis was no longer top of mind, donations dried up.
Jaden Smith, the musician-turned-entrepreneur son of Will and Jada Pinkett-Smith, was moved by how the crisis in Flint represented the outsized impacts of resource scarcity and climate change on communities of color. Along with business partner Drew FitzGerald, he'd already founded JUST Water, a company offering responsibly sourced spring water in plant-based, recyclable cartons with a smaller carbon footprint than plastic bottles. Inspired to support the people of Flint, the pair worked with a team of technologists and engineers to create the Water Box, a mobile source of clean water that could be set up anywhere. Since the Water Box initiative was launched, the organization reports they've distributed nearly 40,000 gallons of clean, safe water to Flint residents while saving over 300,000 single-use plastic water bottles.
501CTHREE was born out of the Water Box program. Co-founder FitzGerald calls the organization "a new type of nonprofit for a younger generation focused on energy, food, water and shelter. At 501CTHREE, we are at the intersection of innovation and storytelling, and are dedicated to bringing attention to the solutions that will help us build a cleaner, more sustainable, and more hopeful future."
When the COVID-19 pandemic exacerbated existing resource inequities around the United States, particularly in communities of color, 501CTHREE answered the call. The organization deployed seven additional Water Boxes to locations like Los Angeles' Skid Row, where thousands of people are estimated to be unhoused. FitzGerald reports that 501CTHREE has been able to save more than 16,000 single-use plastic water bottles in the area so far. "Water access and public health are inherently connected," he says. "501CTHREE's work to expand access to clean water has been critical."
FitzGerald explains that historic and systemic barriers rooted in racism prevent communities of color from accessing not just basic necessities, like food and water, but also clean energy and the internet. He adds that they're also often left out of sustainability discourse and innovation. "Sustainability isn't always equitable," he states. Racial injustices "are harming the wellness, safety, and success of millions of Black, Latinx, and indigenous people every day." FitzGerald shares that 501CTHREE's RaceX initiative will continue to explore the intersections between race and access—to water, energy, and food—and seek new ways to empower communities of color using their platform and resources.
Having made a significant impact with clean drinking water, Smith and FitzGerald had a vision to do even more with the Water Box. Thrive Market, already dedicated to improving healthy food access, emerged as a natural fit for partnership. Beginning this summer, we will be providing monthly donations of healthy grocery staples for distribution at the Water Box located at the Sylvester Broome Empowerment Village (an organization that provides free educational programming for youth in Flint). Each monthly donation will allow us to provide healthy groceries for more than 600 Flint families.
FitzGerald adds that focusing on healthy food for Flint residents has particular significance given what they've been through. He explains that studies show nutrients like calcium, iron, and vitamin C may help prevent lead absorption in the body. Providing foods rich in these nutrients, as well as educating the community about nutrition, is a way to empower them to take back their health.
501CTHREE and Thrive Market share a common goal—improved access to healthy food and other basic necessities—as well as a kindred understanding of well-being. "'Healthy' means racial equity, environmental justice, and access to safe, clean water and nourishing food," FitzGerald says. "Health is just as important for groups as it is for individuals; in order for each of us to be healthy, our communities have to be healthy too."
Food Equality Now: The Path to $10 Million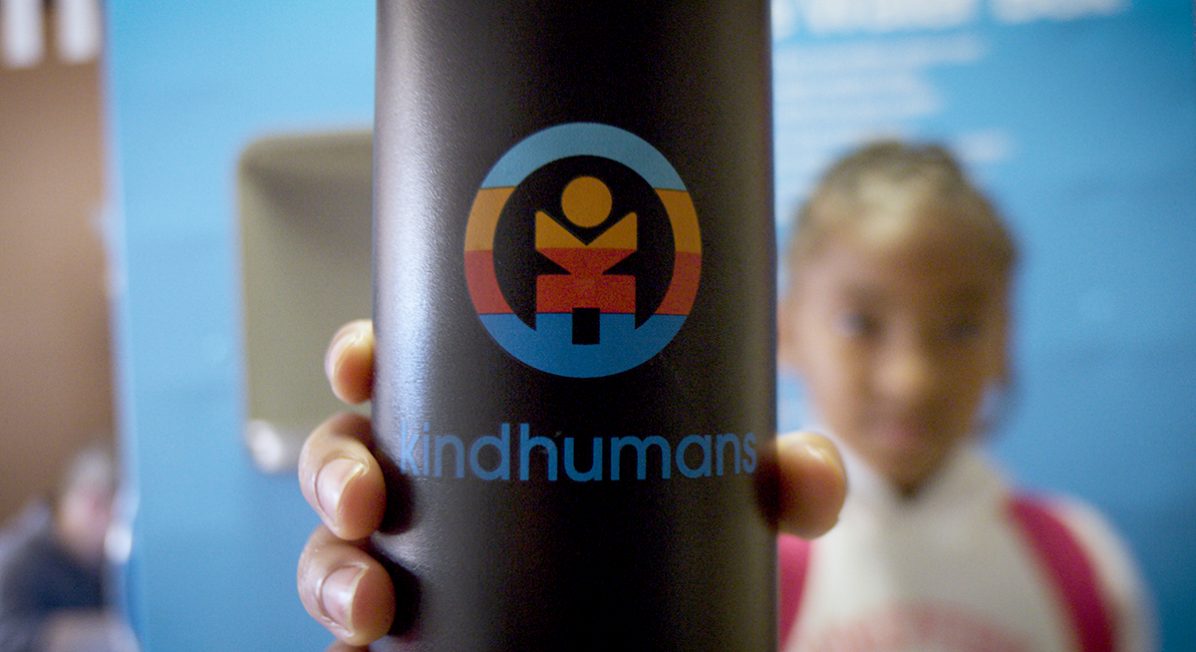 Thrive Market's mission is to ensure healthy food is a priority for all, not a privilege for few. Whether through our one-for-one membership program, which grants a free membership to an individual or family in need for every paid membership, or our partnerships with like-minded organizations like 501CTHREE, we're dedicated to making healthy living accessible and affordable for everyone, particularly those communities that are at a systemic disadvantage.
Thrive Market has raised $4.5 million since 2015 to support healthy food access, and with the launch of our Food Equality Now initiative in late 2020, we've been able to help more than 17,000 families in need. Our partnership with Baby2Baby has allowed us to support 2,000 high-need families in Los Angeles, 1,000 families in Texas impacted by the catastrophic winter storms, and 400 children at a public school in New York City's Lower East Side. Through working with FoodCorps, we've helped provide healthy groceries for 10,000 families in the Mississippi Delta region and fund nutrition and healthy living education for 4,000 children in the community.
By being a Thrive Market member, you're part of the movement to end food inequality in America. To take your impact even further, you can make a donation at checkout to support Thrive Gives and our work with organizations like Baby2Baby, FoodCorps, and 501CTHREE.