While it's common to complete a multi-step skincare routine on your face each day, you probably don't put much thought into your scalp health—and as a result, you could start to notice some itchiness, flakes, oil, and other uncomfortable issues.
There's a delicate balance to the health of your scalp's microbiome, and if that balance tips too far one way or the other, it can cause a host of problems. An unhealthy scalp microbiome causes inflammation, bacteria overgrowth, and even diminishes hair follicle regeneration, which can affect not only your scalp, but your hair as well. So whether you're struggling with dryness or alarmed by sudden hair loss, we've rounded up advice from hair and skin experts to help you address these scalp issues and create the right scalp skincare routine for your particular needs.
What Are the Signs of a Healthy Scalp?
Before we jump into the signs of an unhealthy scalp, it's important to understand what a truly healthy scalp looks (and feels) like. A healthy scalp has most or all of these positive traits:

Free of flakes
No itching or irritation
Smooth skin without bumps or rashes
Minimal hair shedding
Feels moisturized, but not overly oily
How to Naturally Support Scalp Health (For All Hair Types)
In general, scalp health is important—but the actual care looks different for everyone. Someone with a particularly dry scalp should not follow the same routine as someone with excess oil, and a person with thick, coiled hair will want to use different products than someone with straight, fine hair. Finding the right balance is a matter of understanding both your hair type and your scalp's needs, but there are a few key things that everyone can do to take better care of their scalp.
Remove buildup. Regardless of the products you use, you'll likely accumulate some buildup on your scalp. To gently remove buildup, try brushing your scalp with a natural bristle brush, exfoliating with a scrub, or using a detoxifying shampoo no more than once a week.
Wash regularly, but not too regularly. Your hair type will tell you how frequently you need to wash your hair to maintain good scalp health. Washing too often will strip your scalp of its natural oils and cause dryness or irritation, while not washing enough could cause buildup, bacteria growth, and even infection. Typically, those with fine, straight hair will need to wash more, while those with kinky, curly hair will need to wash less.
Hydrate and moisturize. Things like nourishing hair masks or moisturizing oils will help to keep your scalp smooth and hydrated. Try a weekly mask with ingredients like coconut oil, castor oil, antioxidants, and fatty acids to deeply hydrate and soothe the scalp.
Common Scalp Concerns (And How to Fix Them)

If your scalp is particularly oily: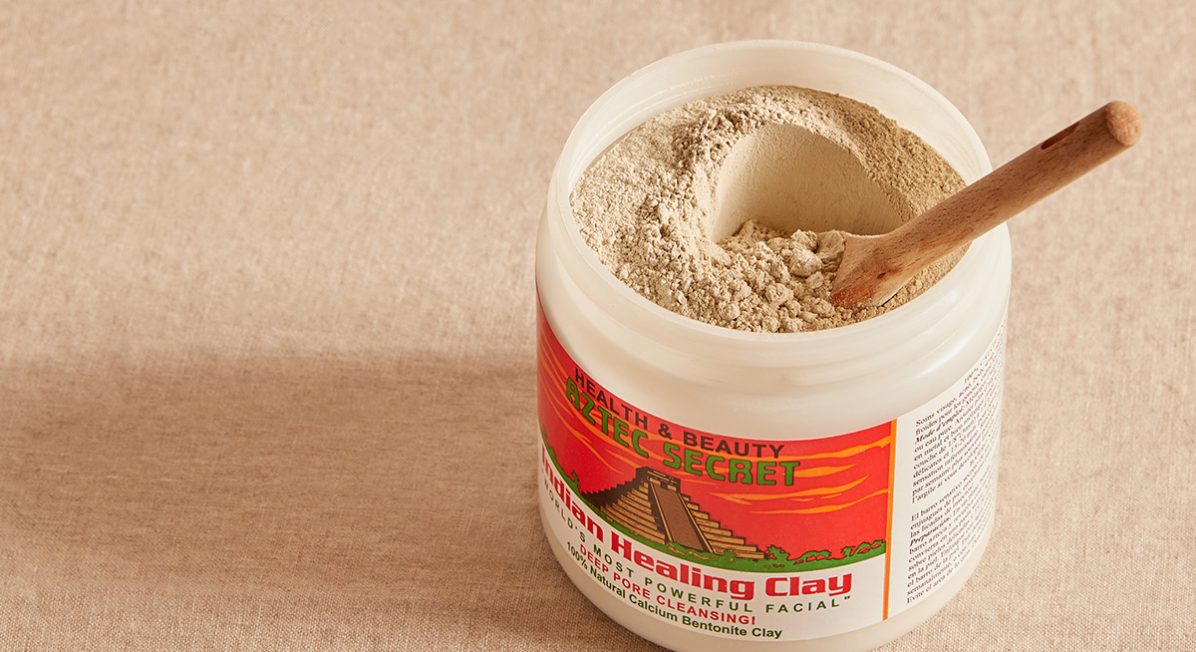 Oily scalp is a result of extra sebum and buildup that tends to clog the scalp pores. While the frequency of your washes depends on the texture of your hair, an oily scalp may mean that you need to wash a bit more frequently, regardless of your hair type.
On the flip side, an oily scalp may also be a result of overwashing your hair, as it can cause your scalp to produce excess sebum. You may try adjusting your hair washing schedule and products to see if you notice a difference. It may take some trial and error, but a clarifying shampoo to remove buildup and adding in a moisturizing conditioner is a great place to start.
For an extra boost of oil absorption, you may also try a mask using bentonite clay. While this is most commonly used as a facial mask, you can also use it in combination with apple cider vinegar to draw out excess dirt oil from the scalp.
Try:
John Masters Scalp Stimulating Shampoo
f.a.e. Bentonite Clay

If you're experiencing sudden, dramatic hair shedding: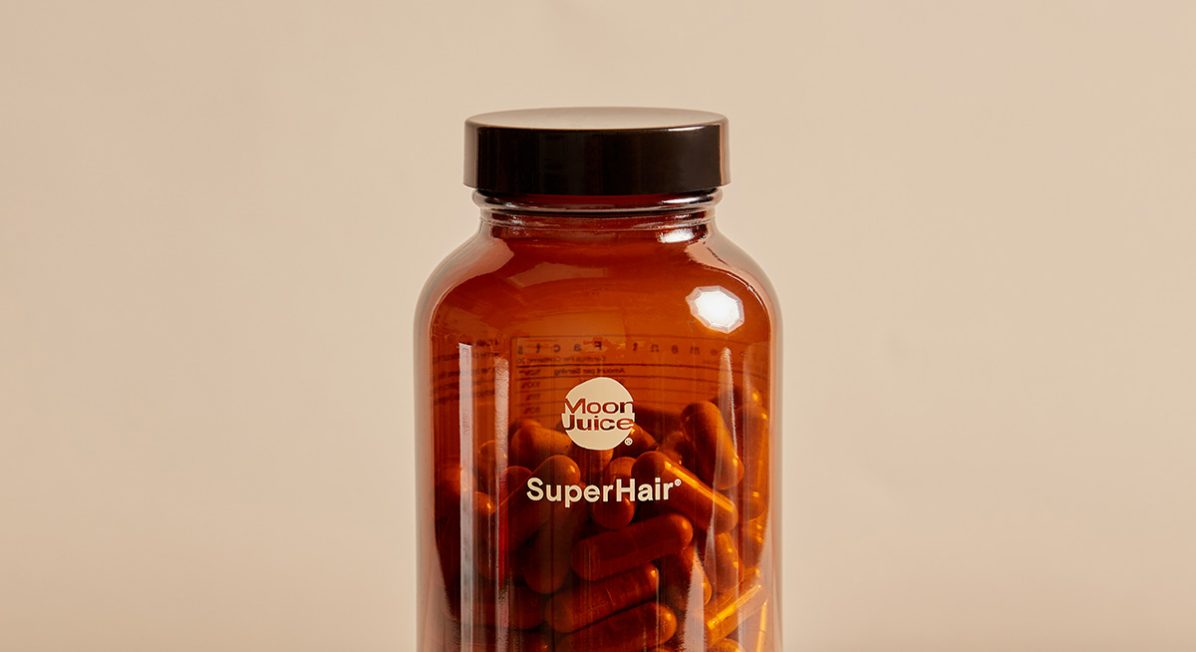 It's normal to shed about 50 to 100 hairs per day, but if you notice more than that, it can start to feel concerning.
Unlike age-related hair loss, hair shedding is typically temporary and can be caused by stress or a deficiency in essential nutrients like zinc or and vitamins B and D. For females, hormonal changes like switching or getting on birth control, becoming pregnant, and going through menopause are also common times when women experience hair loss.
First, try switching to a gentler shampoo without sulfates to attempt to stop the shedding. Try doing a weekly pre-shampoo scalp treatment to nourish the scalp, and avoid wearing tight hairstyles, which can cause hair breakage. Eat a healthy and balanced diet full of fruits and vegetables, and try upping your intake of multivitamins and omega-3 fatty acids—whether from natural foods or supplements—as this can help boost hair growth.
Try:
Aura Cacia Organic Castor Oil
Moon Juice Super Hair
New Chapter Hair, Skin & Nails, Fermented Biotin & Beauty Herbs
Juice Organics Repairing Hair Mask
If you have dandruff:
Dandruff is a common scalp issue that affects up to half of the world's population. Dry skin is the main cause, and for many, dandruff becomes worse during cold, winter months. The key here is to moisturize; a moisturizing shampoo, whether medicated or not, is often enough to keep dandruff at bay for most people.
If the added dose of moisture doesn't work, you may be suffering from an allergic reaction to an ingredient in your shampoo or other products. Hair care products are made from both natural and synthetic ingredients, and one of them might be causing contact dermatitis, resulting in dandruff. Cutting out extra hair products and switching shampoos and conditioners may help with this issue.
Antifungal products are also common when treating dandruff, and there are many organic products that tackle fungus naturally. Tea tree oil, peppermint oil, clove oil, and aloe vera are all considered to have antimicrobial properties that could protect against dandruff, but you'll want to dilute these oils before using them. Try adding a few drops into an antifungal shampoo, or create a nourishing scalp treatment by adding a few drops to a carrier agent (such as coconut oil), massage into the scalp, and leave it on for 15 to 20 minutes.
To thoroughly exfoliate the scalp and remove dandruff flakes, you may also use a rubber scalp brush in the shower while shampooing or a natural bristle brush on dry hair.
Try:
John Masters 2-in-1 Shampoo & Conditioner, Zinc & Sage
Thrive Market Organic Tea Tree Essential Oil
If your scalp is dry, itchy, and sensitive:

If your scalp feels dry or tender to the touch, it may be a result of over-processing or using products that are too harsh for sensitive skin. For some, not adequately rinsing out shampoo or an allergy to an ingredient in a product may be the cause.
Try a scalp toner or exfoliant, and start to wash the hair less frequently using unscented shampoo. Make sure to rinse your hair thoroughly after washing to remove buildup. You may also add a moisturizing conditioner and a weekly hydrating hair mask to keep things calm. Take a break from tight hairstyles and chemical processing (like perms or coloring) until your sensitivity is resolved. To help soothe irritation and balance the scalp, try rinsing the hair with diluted apple cider vinegar, which is antibacterial, antifungal, and is often found anecdotally to help calm inflammation on the scalp.
Note: If you notice that your scalp issue lasts for more than a few days, you'll want to talk to a board-certified dermatologist, as you may need medical treatment.
Try:
Acure Buildup Balancing Hemp & ACV Shampoo and Conditioner
Alaffia Beautiful Curls Curl Enhancing Leave-In Conditioner
Thrive Market Organic Apple Cider Vinegar