"The many mansions of Black food have always had—and will have—room for everyone." So writes Bryant Terry, James Beard and NAACP Image Award-Winning chef, author, and activist, in his latest book, "Black Food: Stories, Art & Recipes from Across the African Diaspora."
"Like Black people, this book contains multitudes," he goes on. It's true: "Black Food" depicts the vast and varied landscape of Black culture in the form of recipes (from Terry himself, as well as chefs like Yewande Komolafe, Howard Conyers, Pierre Thiam, and Jenne Claiborne) as well as essays, playlists, and art from the likes of Gabrielle Etienne, Leah Penniman, Jade Purple Brown and many others. "Each chapter and verse, each poem, photograph, painting, think-piece, and recipe is a portal to beloved communities of plants and animals, food and pleasures, leisures, tastes, and cultures across many eras," Terry writes.
A Passion Project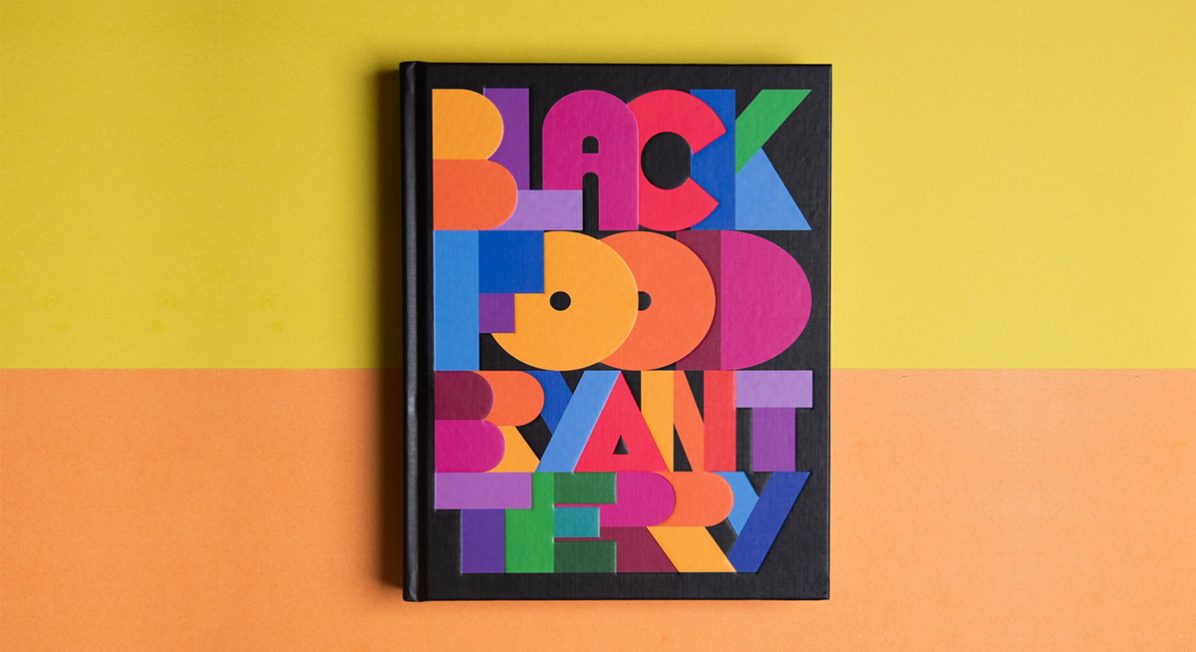 Flipping through the vibrant pages, it's clear Black Food was a labor of love. "Let me start by saying we put this book together in nine months!" Terry told us, adding that, while creating an ambitious and inherently collaborative body of work in the midst of a global pandemic was not without its logistical challenges, "working on Black Food saved my life by giving me a project to focus on while we were sheltering in place.
"I made it a point to have an extended conversation with almost every contributor to share my vision and motivate them to be a part of the project (shout-out to those who said 'yes' in the first few minutes)," he goes on. "In the end, this was a collective effort and a lot of people brought their A-game in order to create this important book."
Stories to Savor
Through recipes and storytelling, "Black Food" makes the case that food is a powerful means of exploring and connecting with the past, and of looking to the future with hope and empowerment. There's no better time than now to dig into Terry's book and make a shareable recipe with its own rich history.
These hearty vegan biscuits come care of Erika Council, an Atlanta-based chef and food writer. She was inspired by the biscuits at Mama Dip's, a Southern BBQ mainstay in Chapel Hill, North Carolina that her grandmother Mildred Edna Cotton Council founded in 1977. "One of her most popular dishes was her sweet potato biscuits," Council reflects in Terry's book. "I've adapted her recipe to make it vegan. Coconut milk adds a delicate richness, with cinnamon and brown sugar providing an extra hint of spice that elevates these biscuits to another level." Or, as Terry puts it, "they don't call Erika Council the 'Biscuit Jedi' for nothing."
---
Vegan Sweet Potato Coconut Biscuits Recipe by Erika Council
From "Black Food: Stories, Art & Recipes from Across the African Diaspora"
Yield: 8 to 10 biscuits
Active Time: 15 minutes
Total Time: 30 minutes
Ingredients
2 cups Thrive Market Organic All-Purpose Flour
1 tablespoon Thrive Market Baking Powder
2 tablespoons Thrive Market Organic Brown Sugar
1/2 teaspoon kosher salt
1/4 teaspoon Thrive Market Organic Ground Nutmeg
1/2 teaspoon Thrive Market Organic Ground Cinnamon
1 cup mashed sweet potatoes, chilled (from about 1 large sweet potato)
1/4 cup chilled Thrive Market Organic Coconut Milk, plus more as needed
Instructions
Preheat oven to 400° F. Line a large baking sheet with parchment paper and set aside.
In a large bowl, whisk together the flour, baking powder, brown sugar, salt, nutmeg, and cinnamon.
In a small bowl, whisk together the chilled sweet potato and coconut milk. Add this mixture to the large bowl and mix just until the dough comes together. Turn out the dough onto a floured surface and press together with the heel of your hands. If the dough is not holding together, add in additional coconut milk one tablespoon at a time. (Council usually needs to add about 2 tablespoons.)
Turn the dough out onto a well floured surface. With floured hands, bring the dough together, then pat into a rectangle that is about 1 inch thick.
Cut the dough into rounds, using a 2-inch biscuit cutter. Place the biscuit rounds about 1 inch apart on the prepared baking sheet. Brush the tops of the biscuits with coconut milk .
Bake the biscuits for 12 to 15 minutes, until they are puffed and just barely golden.
Purchase "Black Food: Stories, Art & Recipes from Across the African Diaspora" here. Recipe reprinted with permission from 4 Color Books.