Organic Ground Nutmeg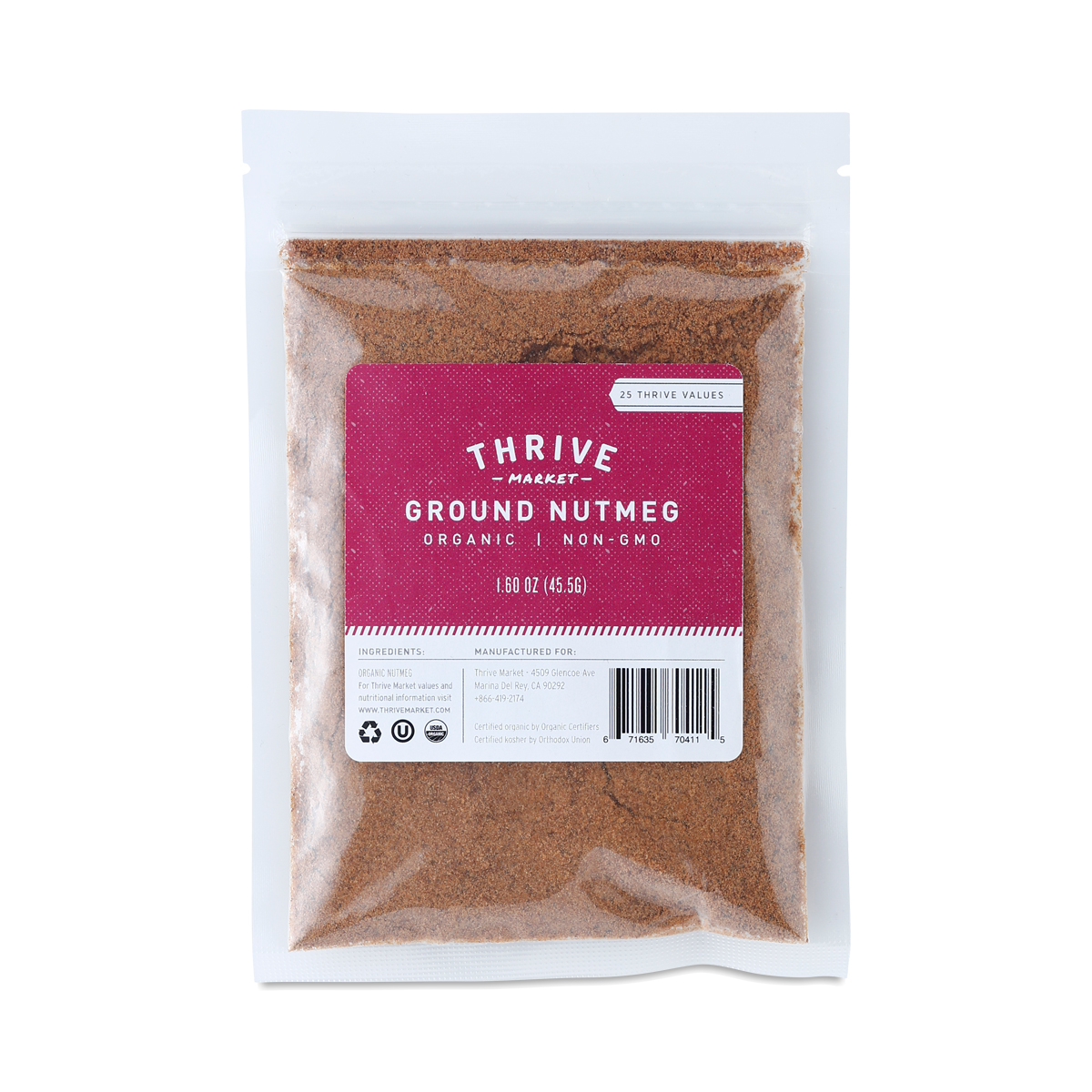 671635704115
At Thrive Market we're dedicated to providing our customers with the highest quality products at the best price possible, all while maintaining our commitment to sustainability and social justice. The quality of our spices is no small part of that equation, which is why we don't compromise our values, even on something like organic ground nutmeg.
1.6 oz pouch
Ground nutmeg
- by
Laura Sudak
This resealable bag helps keep this spice at peak freshness. This nutmeg added the right zip to my pumpkin muffins.
NUTMEG
- by
TINA OR JOHN RONEY
GOOD PRODUCT, HARD TO FIND ELSEWHERE. REASONABLE PRICING.
Nutmeg!
- by
Maya
This was wonderful! There must be a nutmeg shortage
Nutmeg is a sleeper spice
- by
Joan
I had never tried nutmeg until a friend shared with me a nutmeg laced hot chocolate. I ordered this from Thrive and have learned all the wonderful ways it can make a recipe develop new depth of flavor.
Great price
- by
Kaley
Great price on a refillable packet!
0671635704115
671635704115