Will Coleman is a New York City-based chef, food writer, and television personality (if he looks familiar, you might recognize him from the Today Show or Good Morning America). He calls himself a "well-fed, diverse storyteller," and his cooking infuses American cuisine with Southern and global flavors. 
In honor of Pride Month, we tapped Coleman to share his best tips for one of his favorite things: hosting a dinner party. He shared his thoughts on the meaning of Pride, how to foster connection through cooking, and a recipe for Spicy Pepperoni Chicken Cutlets that make the ideal way to get everyone involved at your Pride celebration.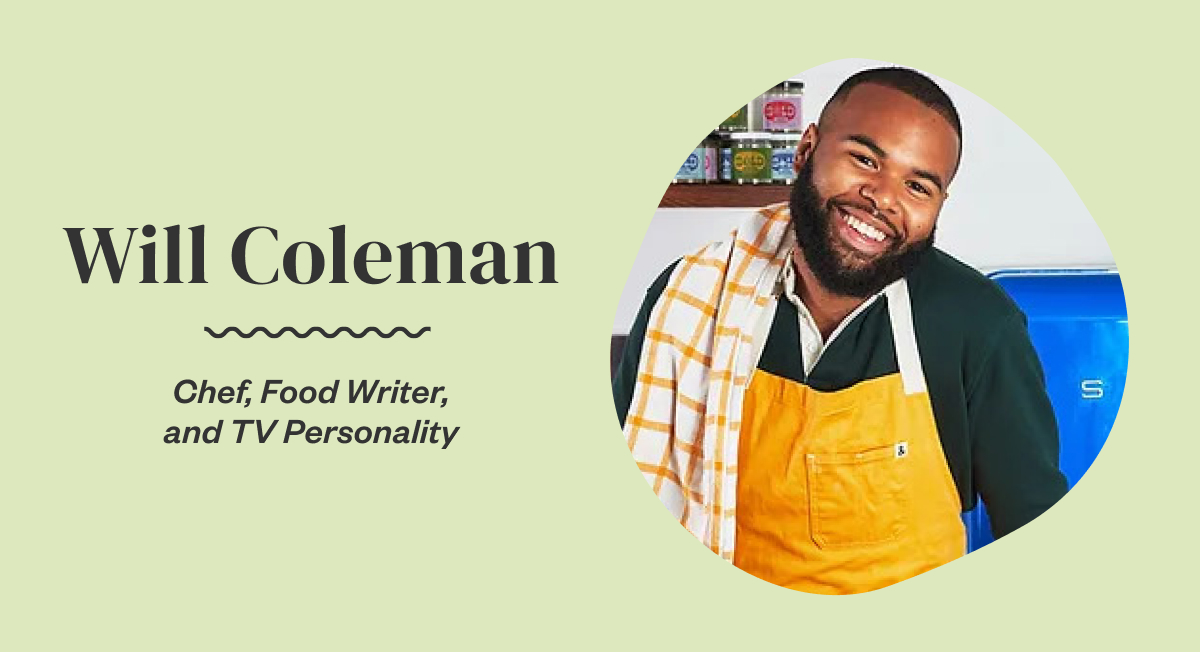 "Celebrating Pride Month: Embracing Your Full Self and Connecting Through Food" by Will Coleman
"Pride Month is a time for celebrating diversity, inclusivity, and embracing our true selves," Coleman says. "It is a period to honor and support the LGBTQ+ community while promoting love, acceptance, and self-expression. By hosting dinner parties and inviting friends to contribute to the cooking process, we can strengthen relationships and celebrate the beauty of individuality through community, connection, and celebration."
Here are Coleman's best tips for hosting a meaningful, vibrant, and delicious Pride dinner party.
1. Create a Safe Space for Self-Expression
"Food has a remarkable ability to bring people together, fostering connections and creating a sense of belonging. By hosting dinner parties during Pride Month, you can create a safe space for self-expression and vulnerability.
The dinner table becomes a platform for open conversations, shared experiences, and celebration of individuality. Encourage your guests to share their stories, personal journeys, and what Pride means to them. This supportive environment allows everyone to embrace their true selves, promoting a sense of acceptance and unity."
2. Connect Through Preparing (and Enjoying!) Food
"Food has always been a powerful medium for connecting people, and Pride Month provides the perfect opportunity to strengthen friendships and build new relationships. By involving your friends in the cooking process, you not only create a fun and engaging atmosphere but also allow them to contribute to the celebration. Whether it's slicing basil and mozzarella, preparing the cutlets, or assembling the final dish, the collaborative effort fosters a sense of togetherness and shared accomplishment. Engaging in activities like cooking can also serve as icebreakers, facilitating meaningful conversations and deepening connections."
3. Think Beyond Your Table
"In addition to celebrating Pride Month, it is essential to be mindful of the impact our choices have on the world around us. One way to do this is by being connected to where our groceries come from and making intentional decisions about the farmers and businesses we support. By choosing to buy from local, sustainable sources, we not only nourish our bodies but also contribute to the growth and empowerment of under-celebrated groups and businesses.
Let us strive to be more conscious consumers, seeking out and supporting diverse farmers, LGBTQ+-owned businesses, and those committed to social and environmental justice. By doing so, we can extend the spirit of inclusivity and equality beyond our dinner table and create a more inclusive and equitable world for all."
4. Celebrate the Meaning of Pride This Month & Always
"Through food, we connect with friends, share stories, and celebrate the unique journeys of each individual. The act of cooking together strengthens relationships and fosters a sense of togetherness. So, this Pride Month, gather your loved ones around the dinner table, indulge in delightful food, and embrace your full selves, spreading love, acceptance, and celebration throughout the month — and beyond."
---
Will Coleman's Spicy Pepperoni Chicken Cutlets Recipe
"These delicious cutlets combine nostalgic flavors with a modern twist, making them a perfect choice for a dinner party. They are not only flavorful and easy to prepare but also allow your guests to join in the kitchen fun. This interactive cooking experience enhances the sense of togetherness and provides an opportunity for self-expression and creativity. Pair these delectable cutlets with cooked potatoes, simple pastas, large salads, or seasonal vegetables to create a well-rounded and memorable meal."
—Will Coleman
Yield: 2 cutlets
Active time: 20 minutes
Total time: 15 minutes
Ingredients:
2 chicken breasts, pounded ½ to ¾ inch thin
Kosher salt and ground black pepper
2 eggs
½ cup panko breadcrumbs
½ cup all-purpose flour
1 teaspoon dried fennel
1 teaspoon dried thyme
1 teaspoon garlic powder
1/2 teaspoon dried oregano
1/2 teaspoon onion powder
1 inch vegetable or corn oil
8 to 10 pepperoni slices
2 to 4 slices fresh mozzarella
1 teaspoon dried red chili flakes
Instructions:
Season pounded chicken breast generously with salt and pepper.
Grab three mixing bowls and add eggs, panko, and flour into each separate bowl.
Season the eggs and flour with salt and pepper, then season the panko with fennel, thyme, garlic powder, oregano, and onion powder.
Place a large pan over medium heat and add oil. Heat until the oil reaches 375 F.
Dip the chicken in the flour, then the egg (let the excess run off), then the panko on both sides. Tip: Use one hand for dry dipping and the other for wet dipping so your fingers don't get coated in the topping.
Place the chicken into the oil and fry for 3-4 minutes on each side, or until golden brown.
While the chicken is frying, preheat the oven to the broiler setting. Remove the chicken from the oil, once cooked, and place onto a wire rack on top of a baking sheet.
Top the chicken with mozzarella, pepperoni, and chili flakes. Place under the broiler and cook until the pepperoni curls up and the cheese is melted.
---