Picture this: a warm, bustling kitchen with multiple pots simmering on the stove. There's music on, but you can hardly hear it over the din of laughter and sizzling. Every few minutes the door opens to another smiling face, another armful of groceries, wine, and dessert. It's crowded, the silverware doesn't match, and everyone is having the time of their lives.
That could be Chef Will Coleman's kitchen any night of the week—and it's also the spirit he brings to his cuisine. "My background in cooking has always been centered around cooking to spark joy and bring people together," he says.
Cooking to Connect
For Will, cooking is a means of bringing people together, as well as a way to connect with his own roots. "[My] ingredients, cooking techniques, and plating style are all derived from my culture," he shares. "The souls of my ancestors, my evolving identity, and my deeply rooted love for food are constantly showing up in the kitchen and beyond." Will's cooking celebrates Black culture in various ways, whether he's putting a new spin on a traditional dish or preparing a feast in honor of Juneteenth (which he's done for the last two years at Brown Butter Craft Bar & Kitchen in his Brooklyn neighborhood).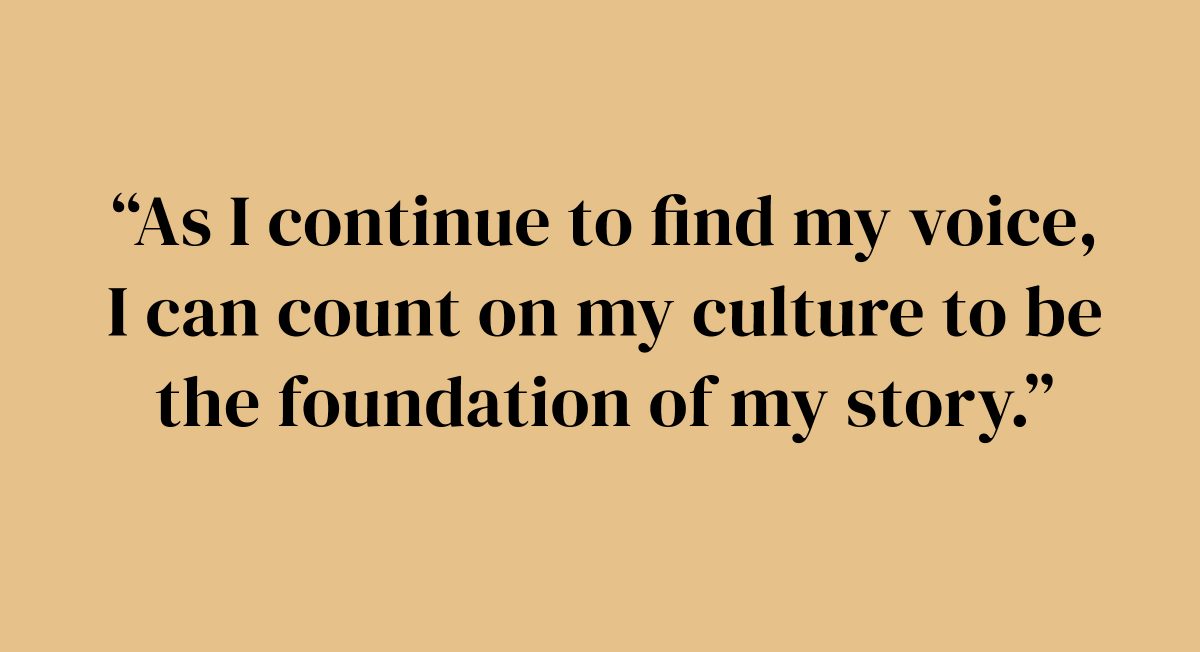 No matter where he's cooking—in his apartment kitchen or on the Today show—Will always adds his unique flavor (case in point: his signature bright manicures). His recently-launched line of bespoke spice blends, Bold by Will, is designed to make it easy for home cooks to add excitement to their own home-cooked meals. With pop-art labels and evocative names (like Hibachi Nights, with ginger, chili, and toasted sesame), each blend from the Bold by Will line reflects its founder's joyful, energetic point of view.
Healthy For All
Clean ingredients were essential when Will set out to create his spice line; he makes an effort to avoid "bizarre additives and preservatives" in his food. "I view the word 'healthy' as a ritual that is practiced consistently," he says, adding that preparing balanced meals and choosing in-season produce are some of the other ways he lives his healthiest life. But his most important healthy ritual of all has to be treating himself with compassion. "For me to show up in the world, I prioritize being gentle with myself and giving my body the space it needs to evolve."
When we asked Will to create a recipe in honor of Black History Month, he was guided by the idea of food as a catalyst for connection, and by love for the community that welcomed him when he first moved to New York City. Using high-quality pantry staples from Thrive Market, he conjured a hearty pasta dish that's ideal for feeding a crowd—family-style, of course.
Chef Will Coleman's Surf and Turf Pasta with Lemon Wine Sauce Recipe
Cooking pasta is a great idea for cooking for a crowd and allows you to utilize pantry ingredients like pesto and sundried tomatoes. I used Thrive Market's perfectly marbled steak and shrimp to amp up the celebratory dinner party vibes. This pasta is coated in a white wine butter sauce and is seasoned with aromatics, including shallots and garlic. Feel free to serve this pasta with your favorite salad and perhaps a glass of white wine. —Will Coleman
Yield: 4 to 6 servings
Total time: 35 minutes
Ingredients
2 wagyu or NY strip steaks
Kosher salt and pepper
1 tablespoon olive oil
1/4 cup butter
1 large shallot, thinly sliced
4 large garlic cloves, minced
1/2 cup white wine
1 1/2 pounds shrimp, deveined, tails and shells removed
4 ounces pesto
8 small sundried tomatoes (about 1/2 cup), chopped
1 small lemon, juiced
1 pound linguine, cooked
Basil leaves, for serving
Grated parmesan cheese, for serving
Lemon slices, for serving
Instructions
Remove the steaks from the fridge and let them come to room temperature (you can cook the pasta while you wait). Pat the steaks dry with paper towels; season both sides with a few pinches of salt and black pepper.
Place a 12-inch pan or cast-iron skillet over medium-high heat and add oil.
Once the oil shimmers, add the steak and cook for about 2 to 4 minutes on each side, until browned.
Remove the steak from the pan and discard the fat. Add the butter to the pan. Once melted, add the shallots and garlic and cook for 2 to 3 minutes, or until fragrant. Pour in the wine and allow to reduce slightly, about 2 minutes.
Add the shrimp, pesto, sundried tomatoes, and lemon juice. Cook the shrimp for 4 to 6 minutes. Once the shrimp are pink and the tails are slightly curled, remove from the heat and combine the cooked pasta with the shrimp and sauce.
Remove from the pan and place into a serving dish. Garnish with basil leaves, grated parmesan, and lemon slices.
For more recipes from Chef Will Coleman, follow him on IG and visit his website.