The classic chocolate-puffed rice crunch candy bar gets a makeover in this recipe. Here, we've made the sweet a bit healthier by subbing in quinoa for white rice and antioxidant-rich dark chocolate for milk.
Quinoa Crunch Bars
Yield: 1 8×8-inch pan
Active Time: 15 minutes
Total Time: 1 hour and 15 minutes
Recipe Ingredients
24 ounces 85% dark chocolate
1 3/4 cups popped quinoa
4 ounces white chocolate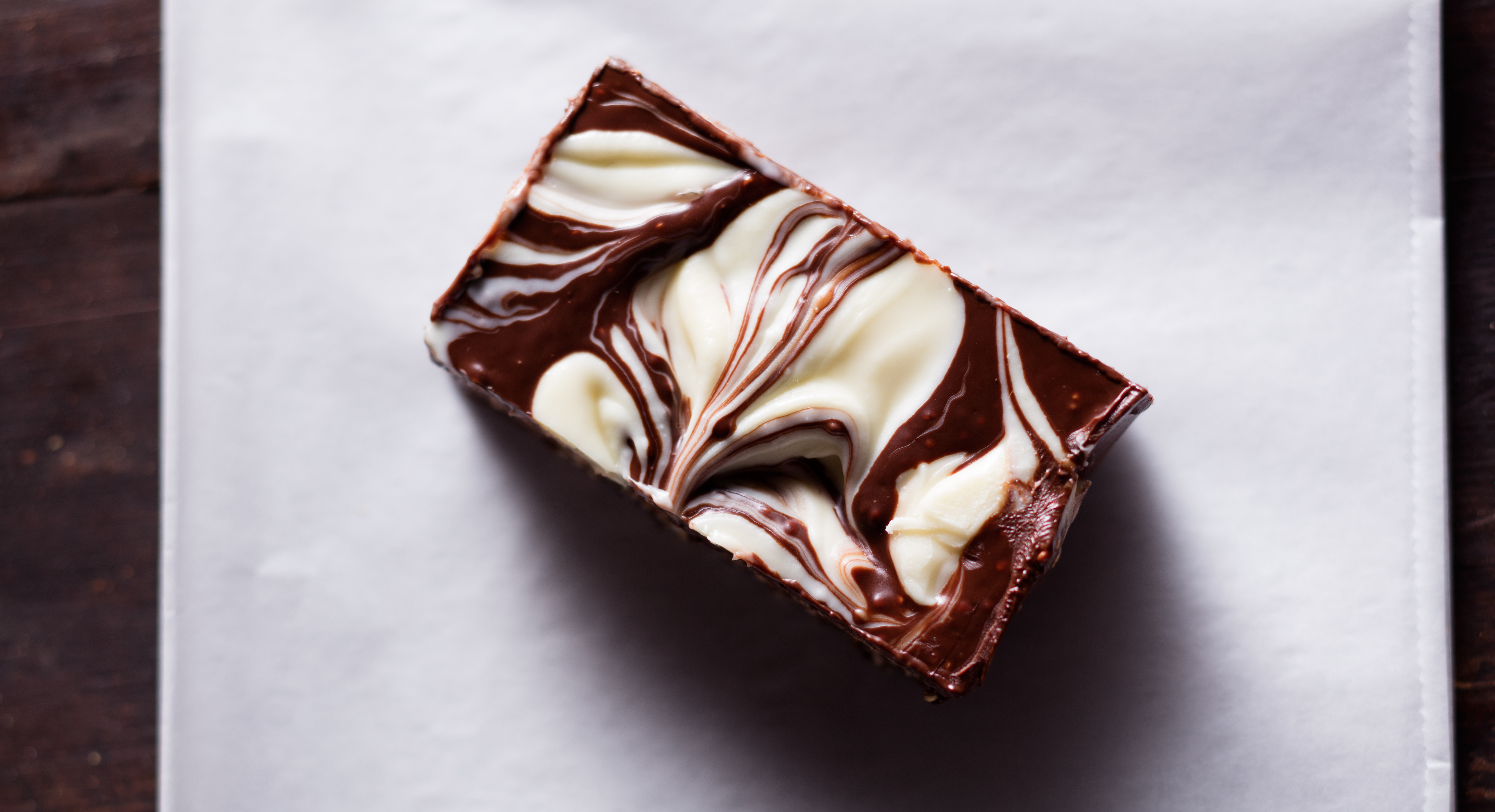 Instructions
Line an 8×8-inch baking pan with parchment paper.
Melt dark chocolate in a heat-resistant bowl set over a hot water bath. Remove from heat and stir in popped quinoa. Pour into prepared pan.
Melt white chocolate in a clean heat-resistant bowl over hot water bath. Pour over dark chocolate and use a toothpick to swirl the two chocolates to create a marbled texture. Refrigerate until set. Cut into desired chocolate bar sizes.
How to Pop Quinoa
Rinse quinoa several times under cold water and drain well. Spread the rinsed quinoa out over a baking sheet. Place in an oven preheated to 100 degrees and cook for 1 hour until quinoa is completely dried out.
Heat a heavy bottomed pot over medium-high heat. Transfer a few tablespoons of the quinoa into the pot and cover with lid. If pot is at the right temperature the quinoa will pop almost immediately. Once popping dies down—this will be quick—remove popped quinoa into another bowl and repeat with remaining unpopped quinoa. This can be done several days ahead and stored in an airtight container.
Photo credit: Paul Delmont