Organic Chocolate Bar, Dark Chocolate Salted Brown Butter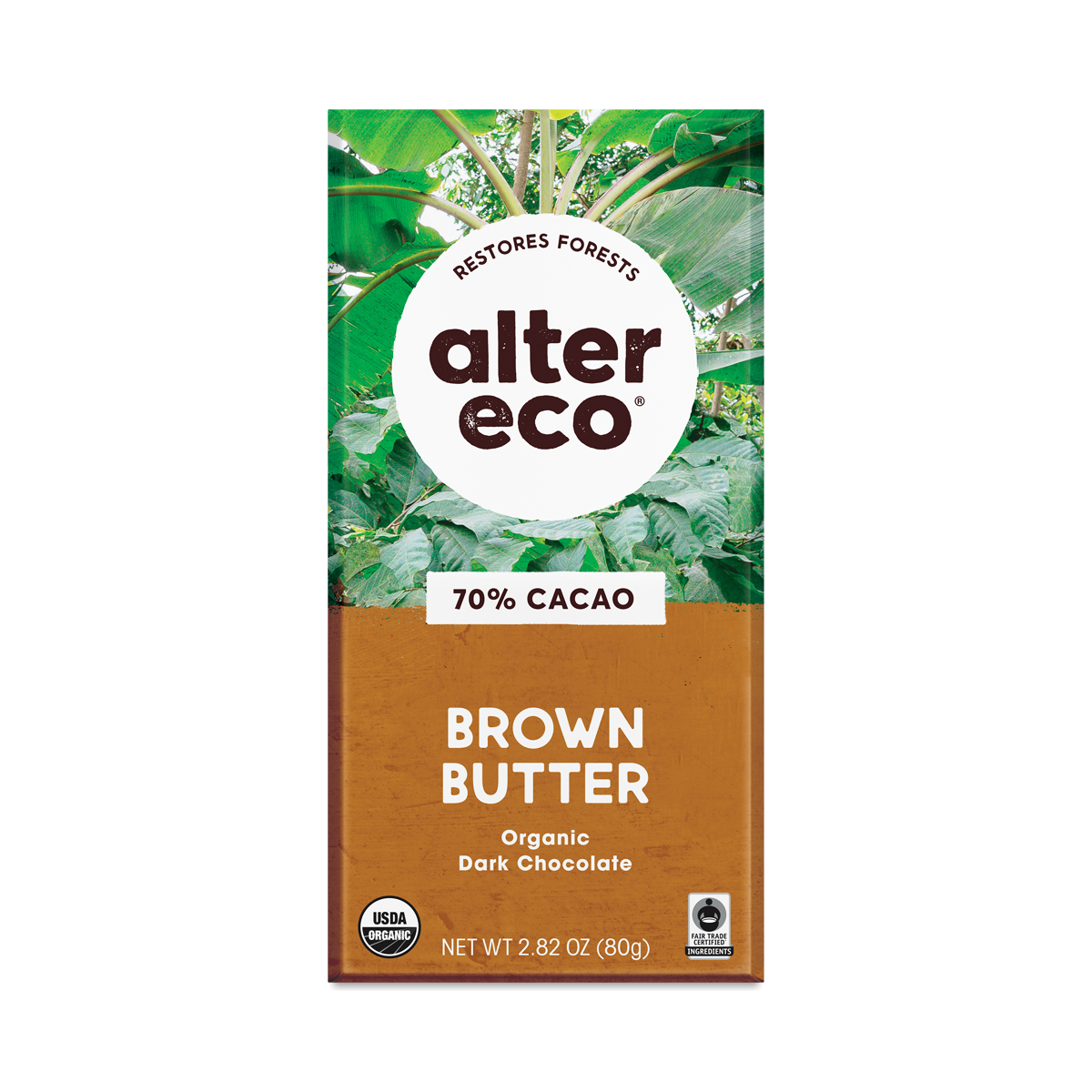 817670010495
This silky artisan dark chocolate proves the motto that everything is better with butter. Heritage Swiss cows contribute their grass-fed cream to be churned, browned and stirred into the malty depths of our Ecuadorian cacao. Alter Eco's master chocolatiers complete the taste spectrum with a touch of Fleur de Sel de Guérande for a salty sweet, luxuriously smooth bite.
2.8 oz bar
alter eco organic chocolate bar brown butter
- by
Jennifer
this is extremely delicious dark chocolate
The best!
- by
Jillian M
My favorite chocolate. This is the only chocolate that has came sugar that doesn't give me a headache. Most cane sugar does. It's so smooth and creamy. Seriously decedent chocolate.
best chocolate
- by
Gillian
love this chocolate. dark, rich, a touch of salt.
Sooo good!!
- by
Jane
I am admittedly a chocolate snob, so it's rare for me to really love a new chocolate. This one hits all the right buttons! Smooth texture, deep chocolate flavor, and the brown butter mellows the dark chocolate just a bit. Highly recommended!
yum!
- by
Bec
This chocolate is so delicious!
0817670010495
817670010495