Margherita Pizza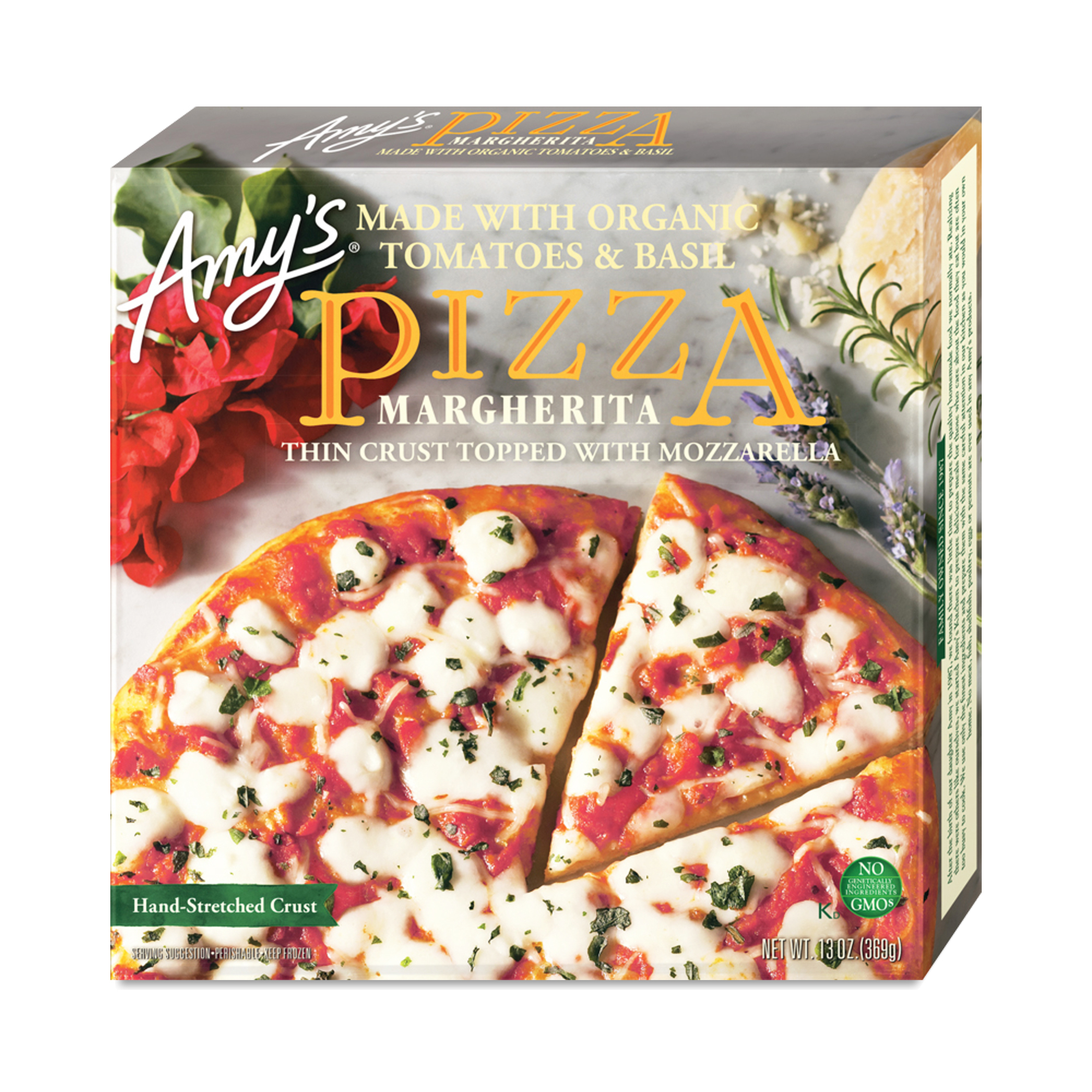 042272001996
Now you can enjoy Neapolitan-style pizza at home. Inspired by childhood trips to Italy, Amy's margherita pizza features a thin, crisp crust that's scattered with fresh toppings like organic tomatoes, mozzarella, Parmesan, and vibrant basil.
13 oz box
Husband approved
- by
Sophia
Delicious quick movie snack
Not as good as Italy, but still good!
- by
Janine Mariani
If you are looking for a quick and easy margherita pizza, this is a good choice. Preferable to some of the major frozen pizza brands for me (such as Freschetta or Tombstone, for example), so I would reach for it again in a heartbeat.
best vegan pizza, but its still vegan pizza
- by
susan lawrence
i've never been a fan of any vegan cheese and i'd say I am still not, but as far as vegan cheese on pizzas go, this is by far the most tolerable and the flavor is great.
Love This Pizza!
- by
BETH ROLAND
This pizza cooks up great! The ingredients are all pure organic, so I feel good feeding this quick food to myself and family. The taste is great as well!
Favorite
- by
Erica
Our fav pizza!!!
0042272001996
042272001996