Margherita Pizza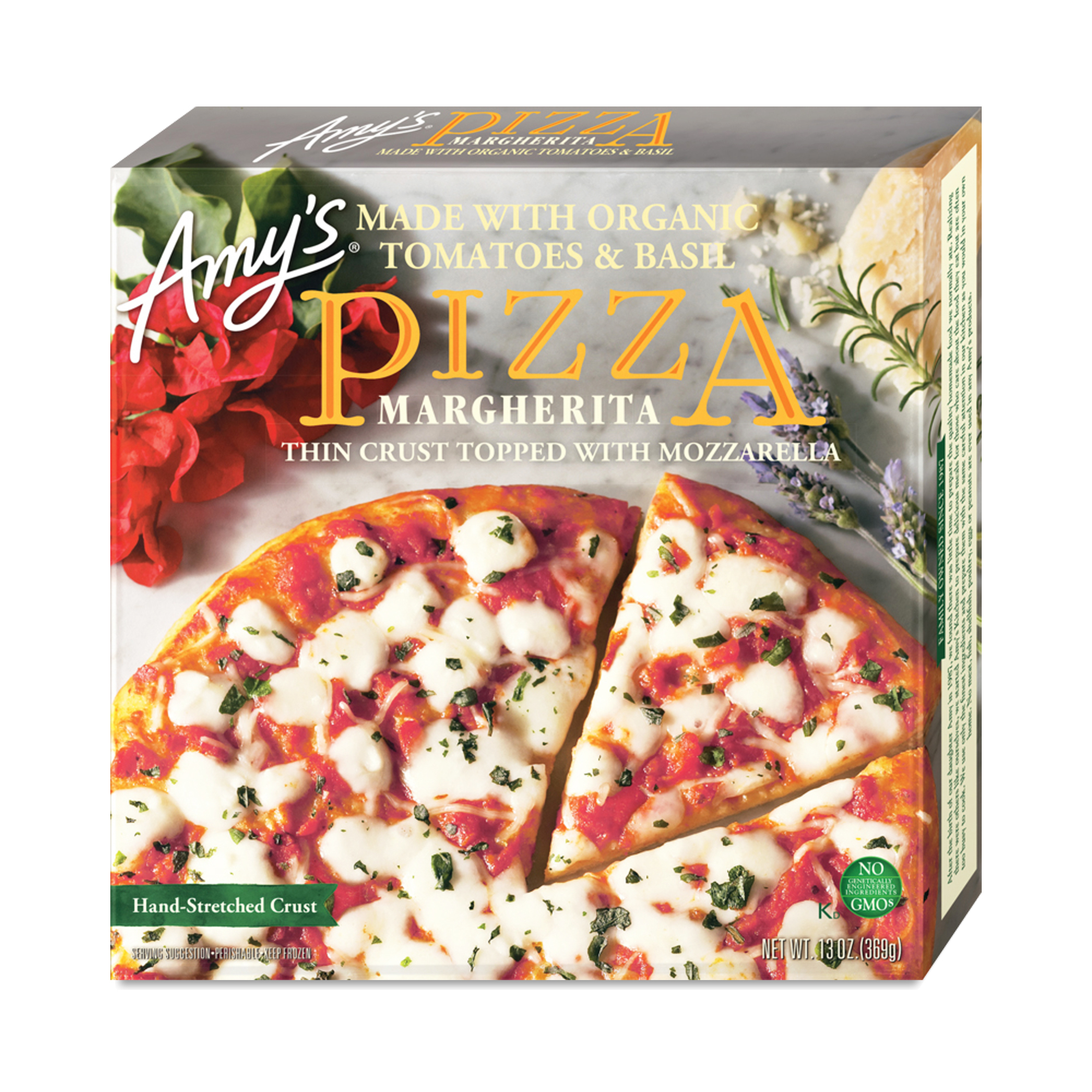 042272001996
Now you can enjoy Neapolitan-style pizza at home. Inspired by childhood trips to Italy, Amy's margherita pizza features a thin, crisp crust that's scattered with fresh toppings like organic tomatoes, mozzarella, Parmesan, and vibrant basil.
13 oz box
love Amy's Pizzas
- by
Hannah Starr
All of the Amy brand pizzas are delicious and this one is no exception! Our favorite brand of frozen pizza.
Sometimes less is more
- by
Evelyn Rico
If there's any pizza of Amy's I would recommend, it would be this one! So tasty and it has no extra toppings!
So so sad!
- by
Teresa
Found out Amy's is not an ethical company based on several news outlet reports about them being anti union and providing unsafe work environments for their workers. Sad as this is a local company to me that used to be super ethical bummed but so glad thrive has MORE options than this anti union garbage!
Amy's Margherita Pizza
- by
Susan J
Another great product from Amy's! This is absolutely delicious, flavorful & makes for a great meal. Better for the money & quicker than ordering more expensive take out pizza.
yummy
- by
delicious pizza! one-person sized
0042272001996
042272001996