Organic Vegan Mac Cheddar Flavor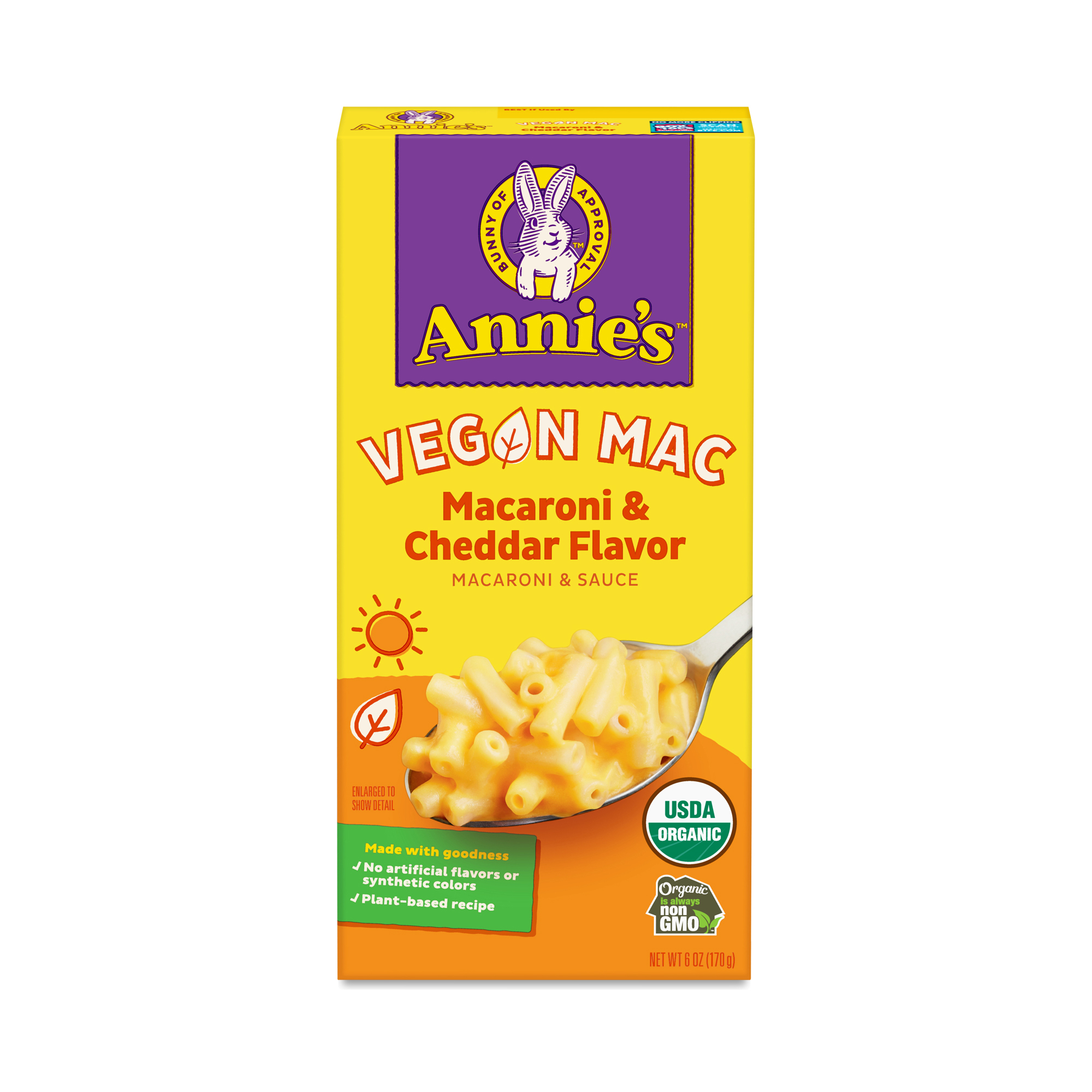 013562499014
Comfort foods should comfort everyone, which is why Annie's has come up with an incredible recipe for Vegan Mac and Cheese that non-dairy, plant-based eaters can enjoy. Each box includes organic pasta and organic vegan cheddar flavoring made from real ingredients. Like all Annie's products it's non-GMO with no artificial flavors or preservatives.
6 oz box
my favorite mac
- by
Cassandra
this is so yummy and if you let it sit for a few minutes it's nice and thick !
Pantry staple
- by
Amanda
This is the best vegan Mac and cheese I have found. I don't like preparing it with a plant milk, so instead I use the drained pasta water. I think this gives it a better flavor.
As close to real Mac and Cheese as I've gotten
- by
Liza
Recently my body decided that it can no longer process dairy. As a huge Mac and cheese fan I was devastated. After many failed gross Mac and "cheez", I stumbled on Annie's. It's not as good as the real stuff, but I'll take it and it's close
its ok
- by
Lisa Ivy
this was ok, not my favorite vegan Mac and cheese that I have had before.
Annie's Vegan
- by
Fran Eisemann
We really like Annie's, and now there's a vegan variety that tastes good.
0013562499014
013562499014