Wood Surface Spray Cleaner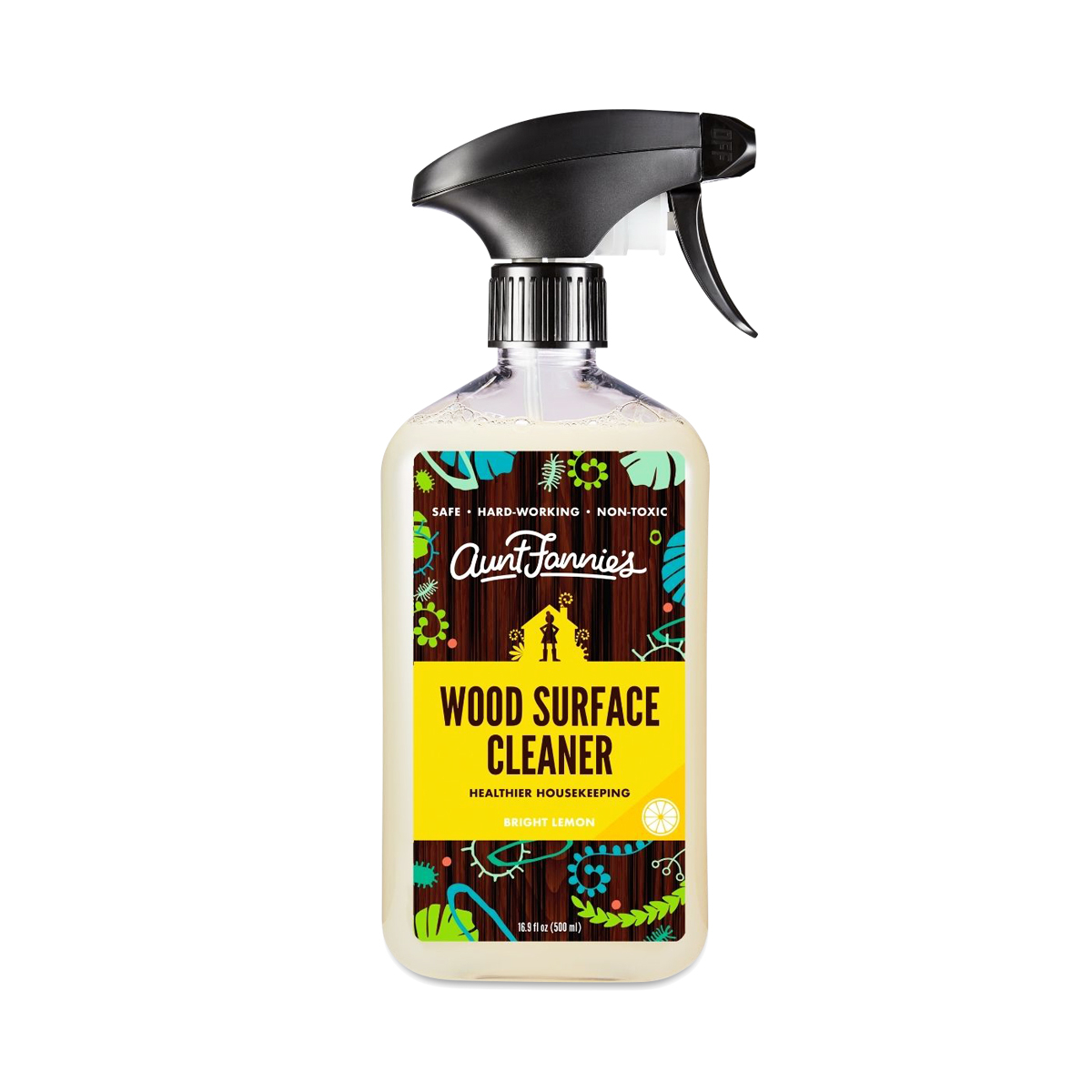 850017338258
Wood surfaces like walls, floors, and furniture will sparkle with Aunt Fannie's vinegar-free spray that helps break down dirt, food, grease, and grime.
16 fl oz bottle
Wood cleaner-good
- by
Kelley Winters
I've used it a few times. Smells good!
Excellent Wood Cleaner!
- by
Phillip Raskin
I am absolutely loving this spray - I use it on our wooden cabinets, tables, chairs and it keeps the wood clean and well-oiled without the usual synthetic fragrances and oils, smells great and it doesn't kick up my allergies! 100% win!
Favorite wood cleaner
- by
Jennifer Gayle
Great smell and effective
Great cleaner
- by
CV
I really like the Aunt Fannie's. Works well. Nice scent, but not overpowering.
Great for Bringing Shine
- by
M
I have been using this product on my wooden dining set and love the shine it gives. A must have if you want a non-toxic wood surface cleaner!
0850017338258
850017338258