Ayurvedic Sandalwood-Turmeric Bar Soap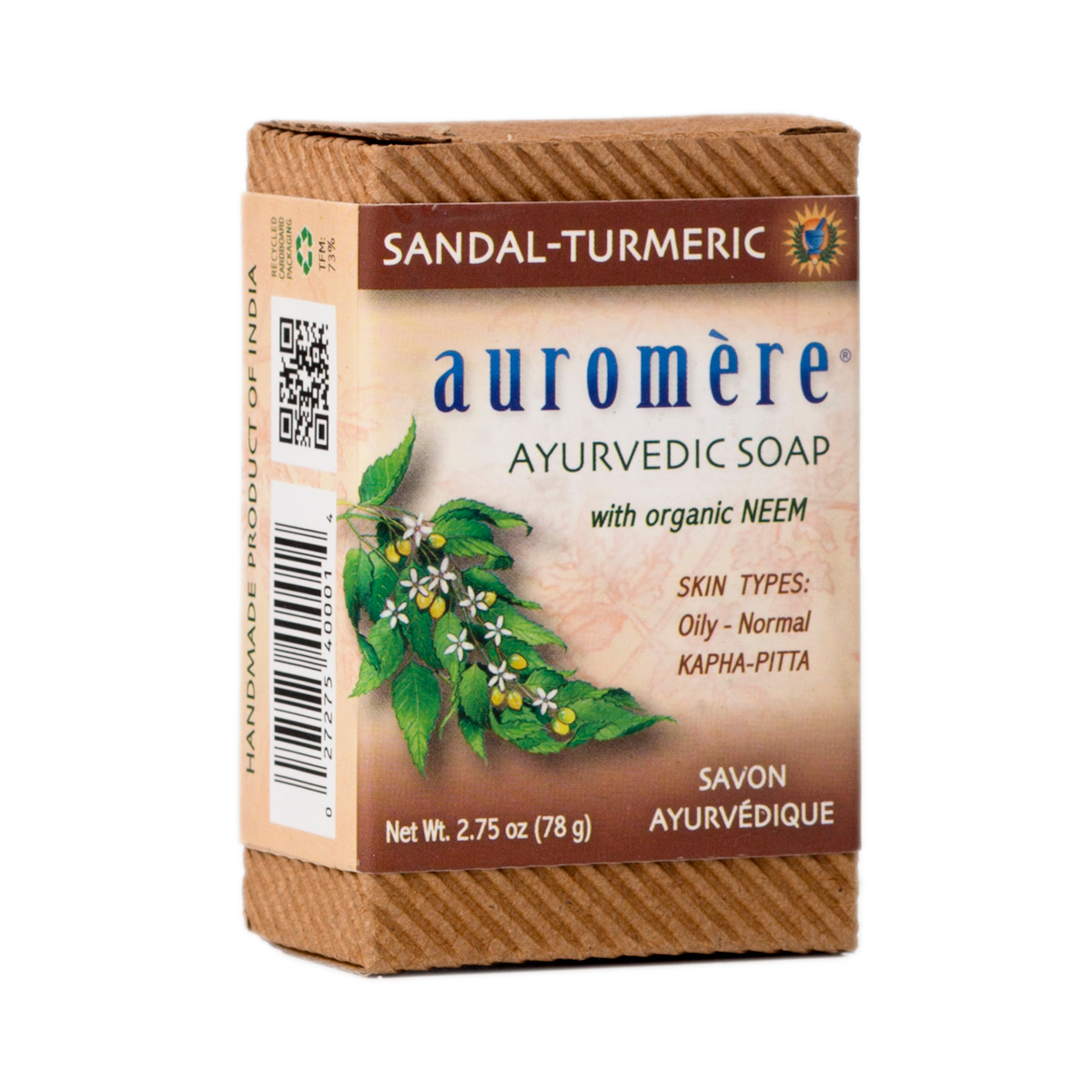 027275400014
For thousands of generations in India, a simple paste of sandalwood and turmeric has been applied to the facial skin to preserve youth and a flawless complexion. This formula combines the astringent, purifying and cooling properties of sandalwood with the complimentary softening, antiseptic and toning properties of turmeric along with Neem and 21 other Ayurvedic oils and extracts.
One 2.75 oz bar
Great smell
- by
Lisa Crymes
I really love this smell. Great product, I would recommend.
Smells SO GOOD, but small
- by
Eileen Will
The smell of this soap is incredible. The cost for the size compared to others prevents me from buying it more often.
My favorite face soap!
- by
Monica Dinh
Lovely smell & great on my sensitive skin
Great for Gardners
- by
Cindy Thomas
This is the best soap to use after working in your yard or with your flowers. I live in the South, where we have this little nuisances called red bugs, or chiggers. It really helps relieve the itch!!
BEST. SOAP. EVER.
- by
Pamela Newman
All of us love this - so much!
0027275400014
027275400014
Auromere Ayurvedic Products