Ayurvedic Sandalwood-Turmeric Bar Soap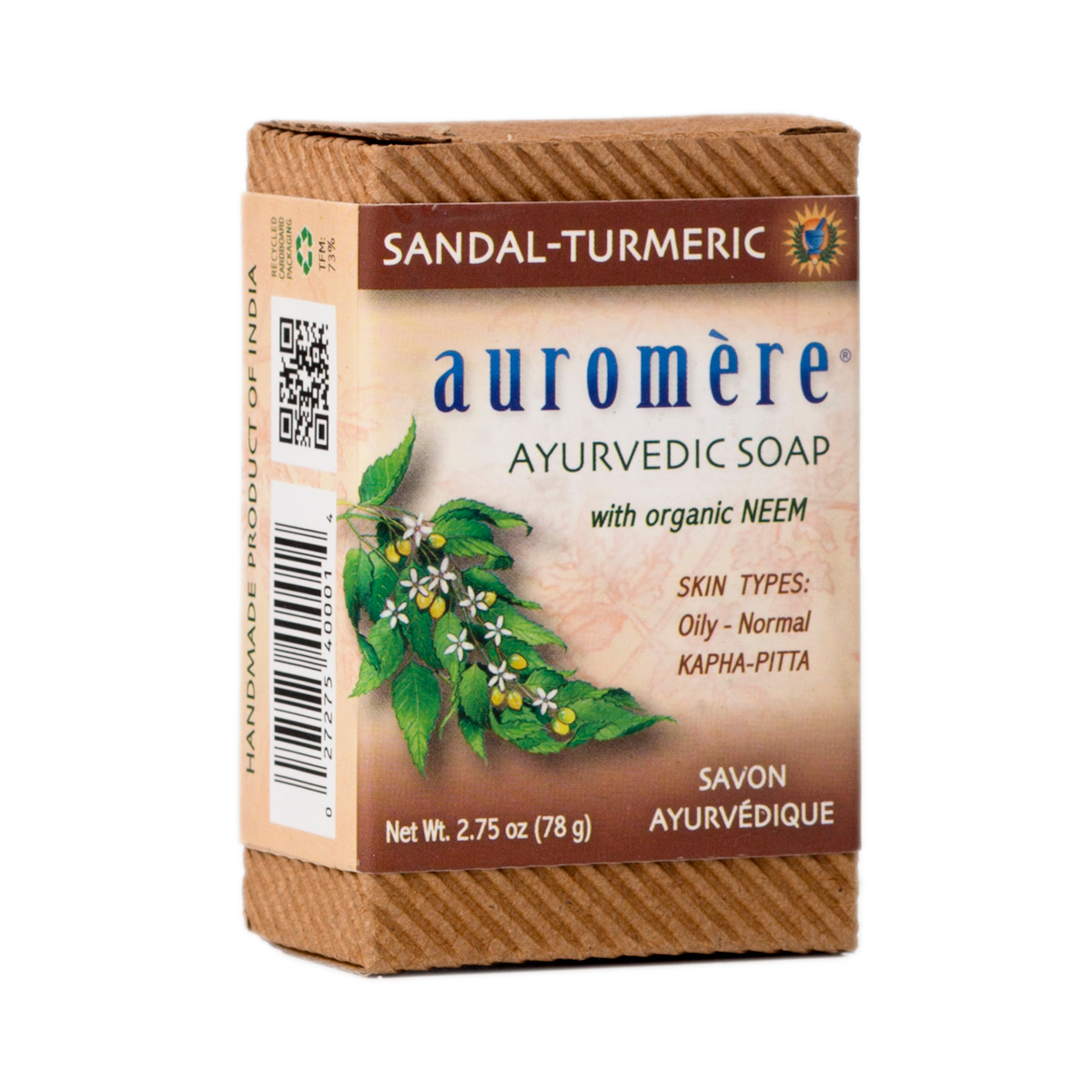 027275400014
For thousands of generations in India, a simple paste of sandalwood and turmeric has been applied to the facial skin to preserve youth and a flawless complexion. This formula combines the astringent, purifying and cooling properties of sandalwood with the complimentary softening, antiseptic and toning properties of turmeric along with Neem and 21 other Ayurvedic oils and extracts.
One 2.75 oz bar
BEST BAR SOAP EVER - Auromere Ayurvedic Sandlawood Turmer...
- by
CLARA JENNIFER JACOBS
This soap is great for everyone. It smells lovely, and is a great price. I highly recommend this product. We have this on autoship.
Repeat purchase
- by
Dahlia
Love the feel and smell. Not over powering. Have purchased multiple times.
aromatic
- by
kim
soap smells amazing. all natural. nothing on the label says "fragrance" which can be carcinogenic
Nice
- by
Megan
Nice scent and ingredients but disintegrated pretty quickly
Yes!
- by
Emily
Amazing scent and feel clean after use
0027275400014
027275400014
Auromere Ayurvedic Products