Chickpeas Pasta, Cavatappi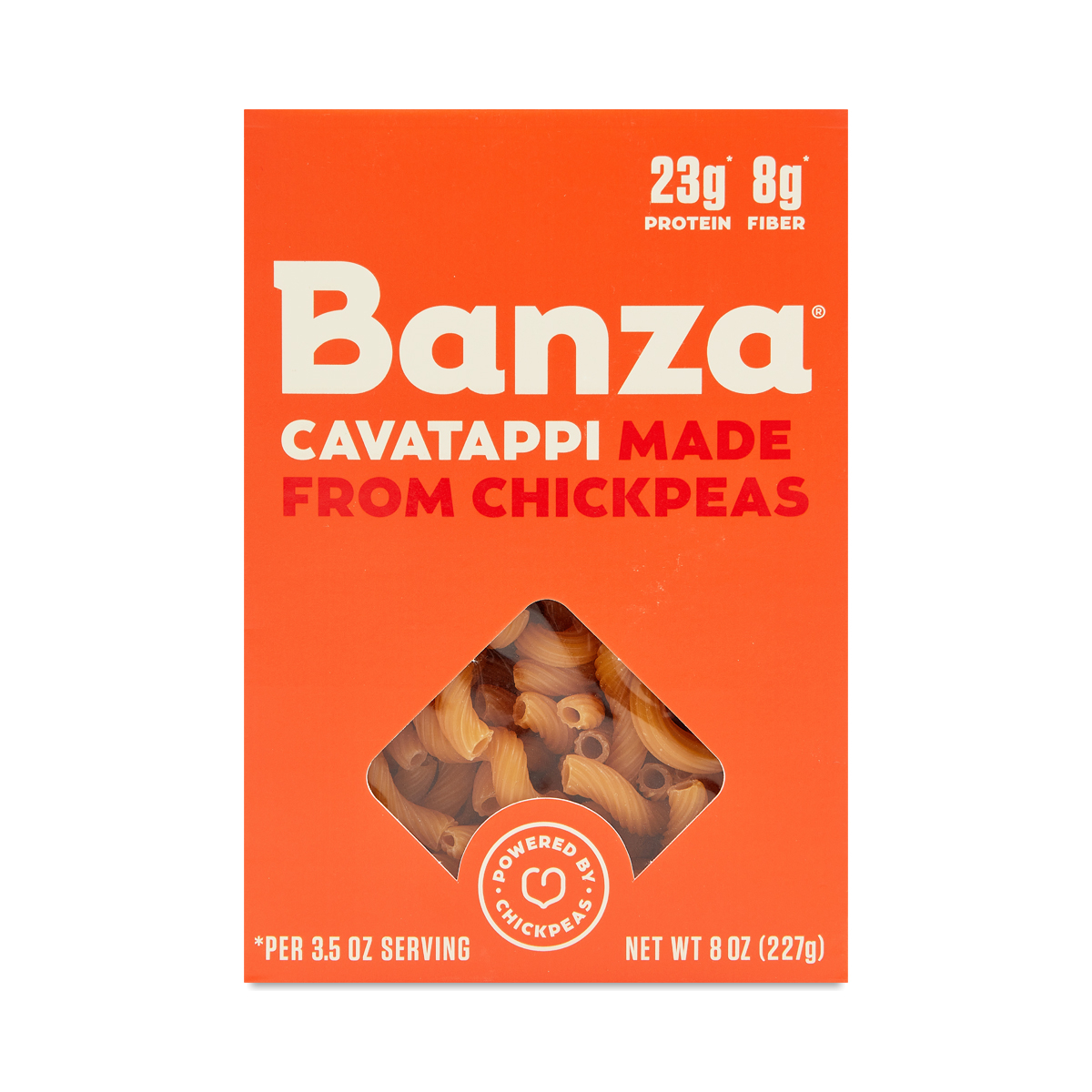 857183005342
Garbanzo beans are at the heart of Banza Pasta. These spiraled cavatappi noodles taste just like traditional pasta but they are made from nutrient-dense, gluten-free chickpeas that offer twice the protein, four times the fiber, and nearly half the net carbs. So you don't have to feel guilty if you want that second scoop of mac 'n cheese.
8 oz box
Best Gluten Free Pasta
- by
Kerstin
This is my go to Banza pasta! It cooks well and goes with many dishes! I like the texture of this specific noodle too.
the best!
- by
Rebecca
made me forget how good regular pasta is
Best pasta
- by
Kelsie
GF pastas often lose integrity and Disintegrate with cooking. I have used this pasta for traditional pasta dishes, casseroles, and reheated with no issues.
great pasta
- by
Melissa
My family loves these noodles! The taste good, are not mushy, and packed with protein!
So good
- by
Jennifer
I don't follow a gluten free diet and I just prefer Banza now! Great taste and texture (be sure not to overcook and rinse after) and love the protein.
0857183005342
857183005342