Chickpeas Pasta, Cavatappi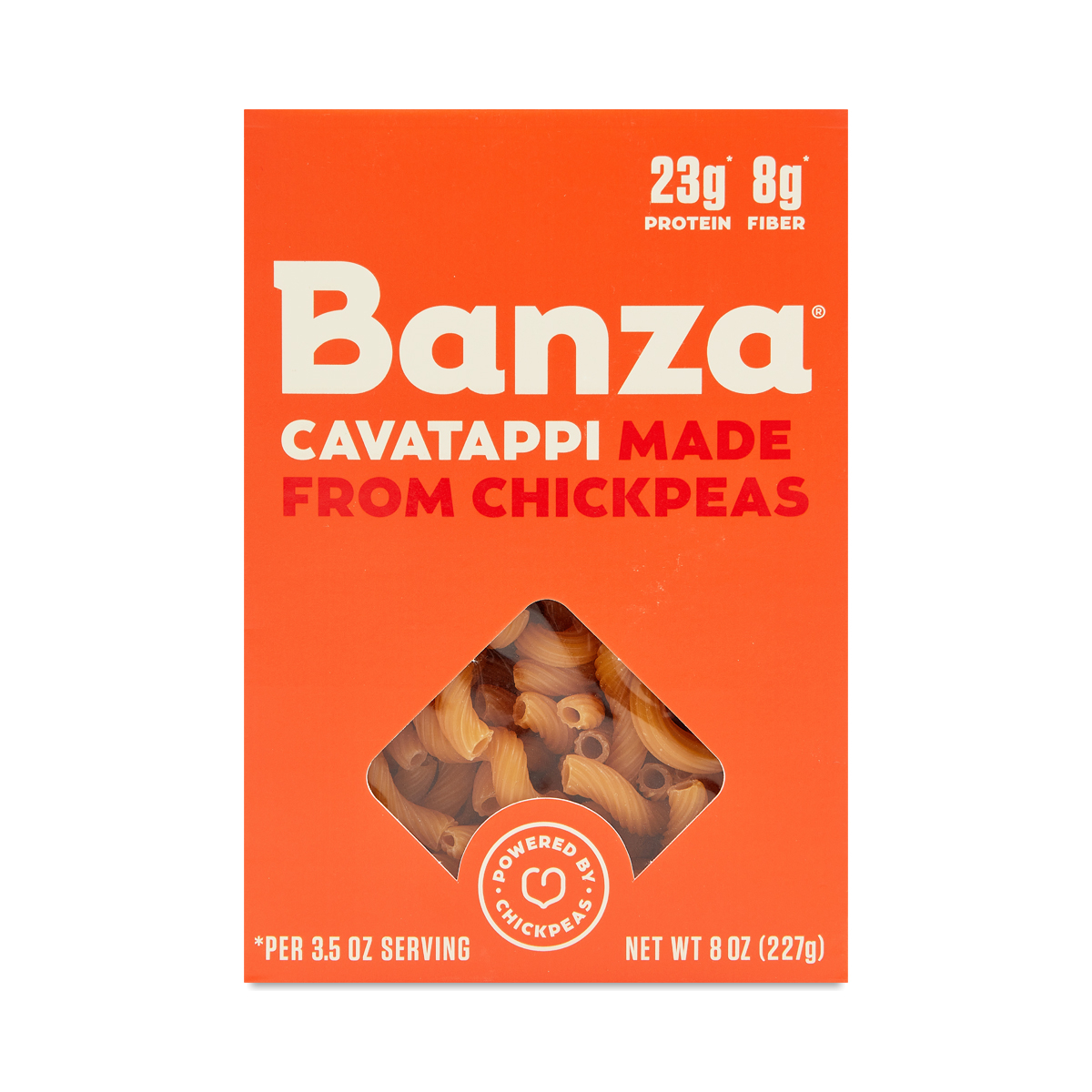 857183005342
Garbanzo beans are at the heart of Banza Pasta. These spiraled cavatappi noodles taste just like traditional pasta but they are made from nutrient-dense, gluten-free chickpeas that offer twice the protein, four times the fiber, and nearly half the net carbs. So you don't have to feel guilty if you want that second scoop of mac 'n cheese.
8 oz box
Love
- by
Kathryn
Taste great
Family didn't notice change
- by
TINA
I love these so much that even my family loves it
Love the shape
- by
Emily
I buy these for the shape. These taste great too!
Why buy any other pasta
- by
Kalye
So yum, I don't miss four based pasta
Good pasta
- by
Hailee
Love banza, but it was my first time trying this variation. Good staple to have in the pantry. Love the protein in it
0857183005342
857183005342