Four Cheese Pizza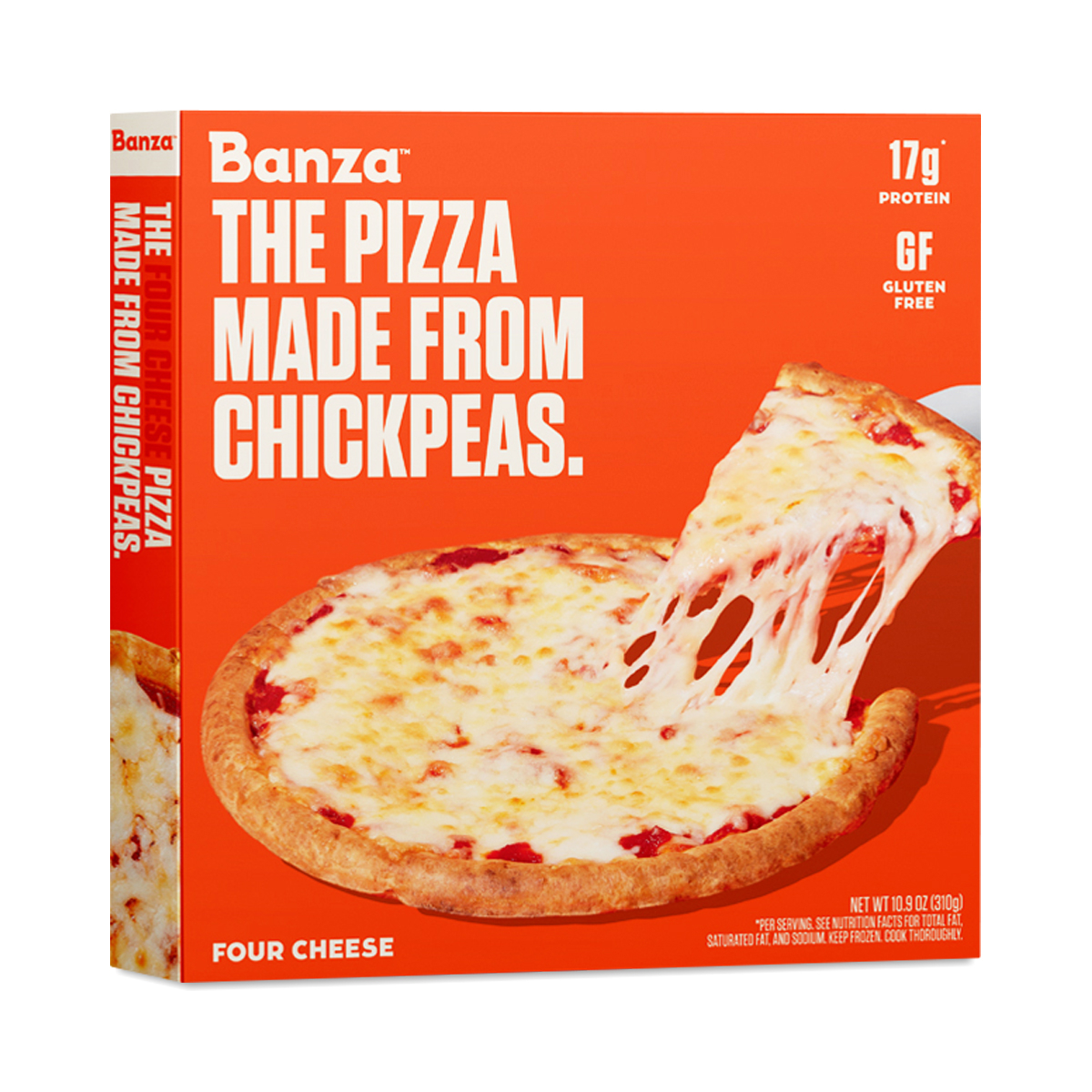 850011443200
Pizza and chickpeas are the new couple on the block. This four-cheese version has a garbanzo bean crust (for added protein and fiber), topped with a San Marzano tomato sauce, and plenty of mozzarella, white cheddar, provolone, and parmesan.
10.9 oz box
Yummy!
- by
VALERIE SPEIR
Soo delicious!
YES!
- by
Natalie
Will be ordering more of these for sure!! Love the Chickpea crust. Bakes so well and taste delicious!
Really good
- by
Daisy
Banza, Four Cheese Pizza
The best!
- by
Mary Ann Liedel
So happy Banza makes pizza now. It is so so good!
Yum
- by
Josephine
Banza, Four Cheese Pizza
0850011443200
850011443200