Toilet Bowl Cleaner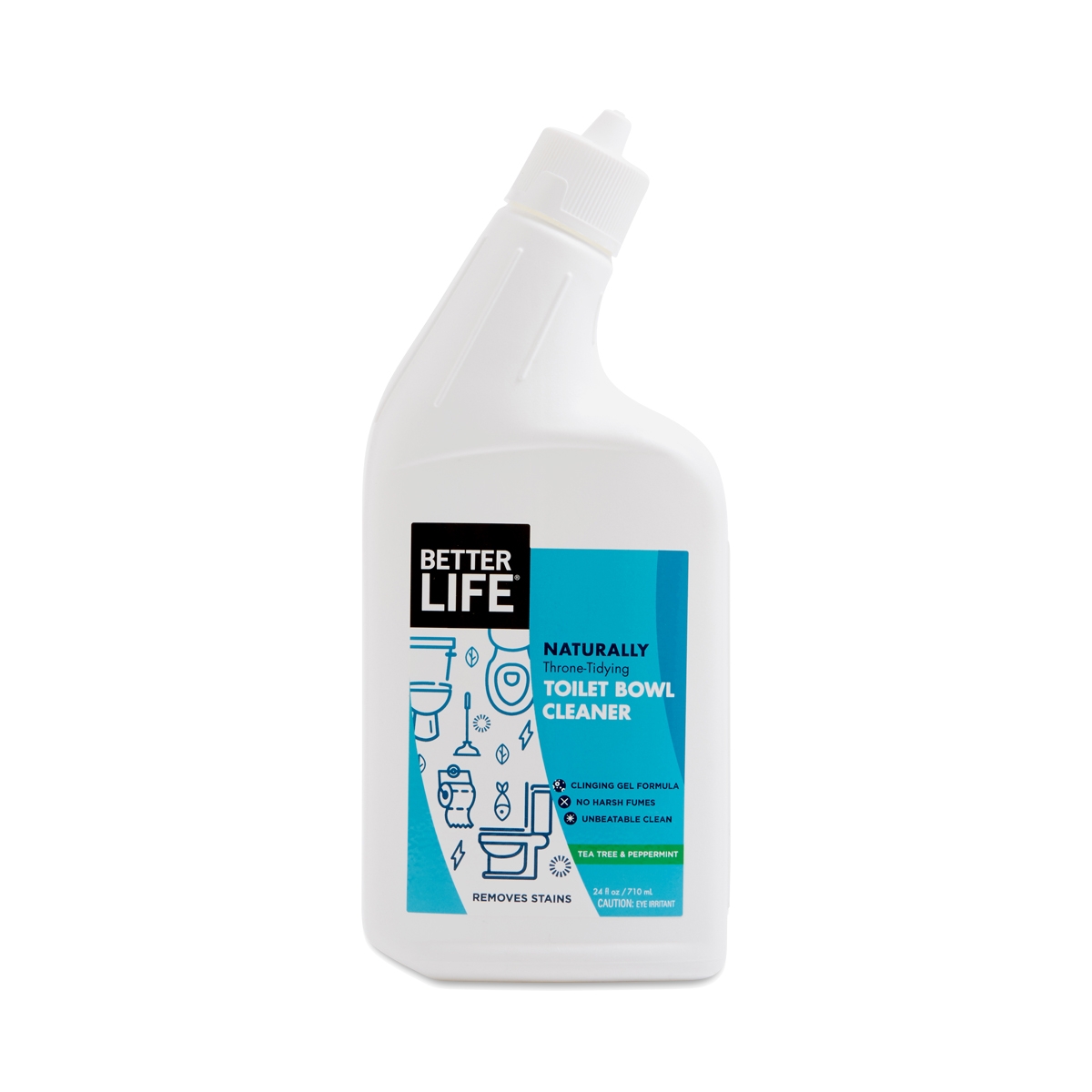 895454002645
The best seat in the house starts with Better Life Toilet Bowl Cleaner. It's better because its nontoxic formula gets the job done without chlorine, bleach, dyes phosphates, or synthetic fragrance. Just pour around the bowl, let it sit 5 to 10 minutes, and flush for some pristine porcelain. Safe around kids and pets, and gentle on septic systems.
24 fl oz bottle
Fresh Scent
- by
Claudia
I love the fresh non chemical scent of this toilet bowl cleaner. The scentThe cleaner is thick enough to coat the bowl. I didn't have to use a lot with each cleaning. This is my most favorite product from Thrive Market
nice scent
- by
Christina
easy to use, thick gel with a pleasant scent. works well too
Works
- by
Marsha
Cleans nicely, less toxic
Keeps our Bowl Clean!
- by
Greg
Keeps our porcelain shiny!
Works well
- by
Xandra Traci Smart
Works well on hard water deposits and stains
0895454002645
895454002645