Toilet Bowl Cleaner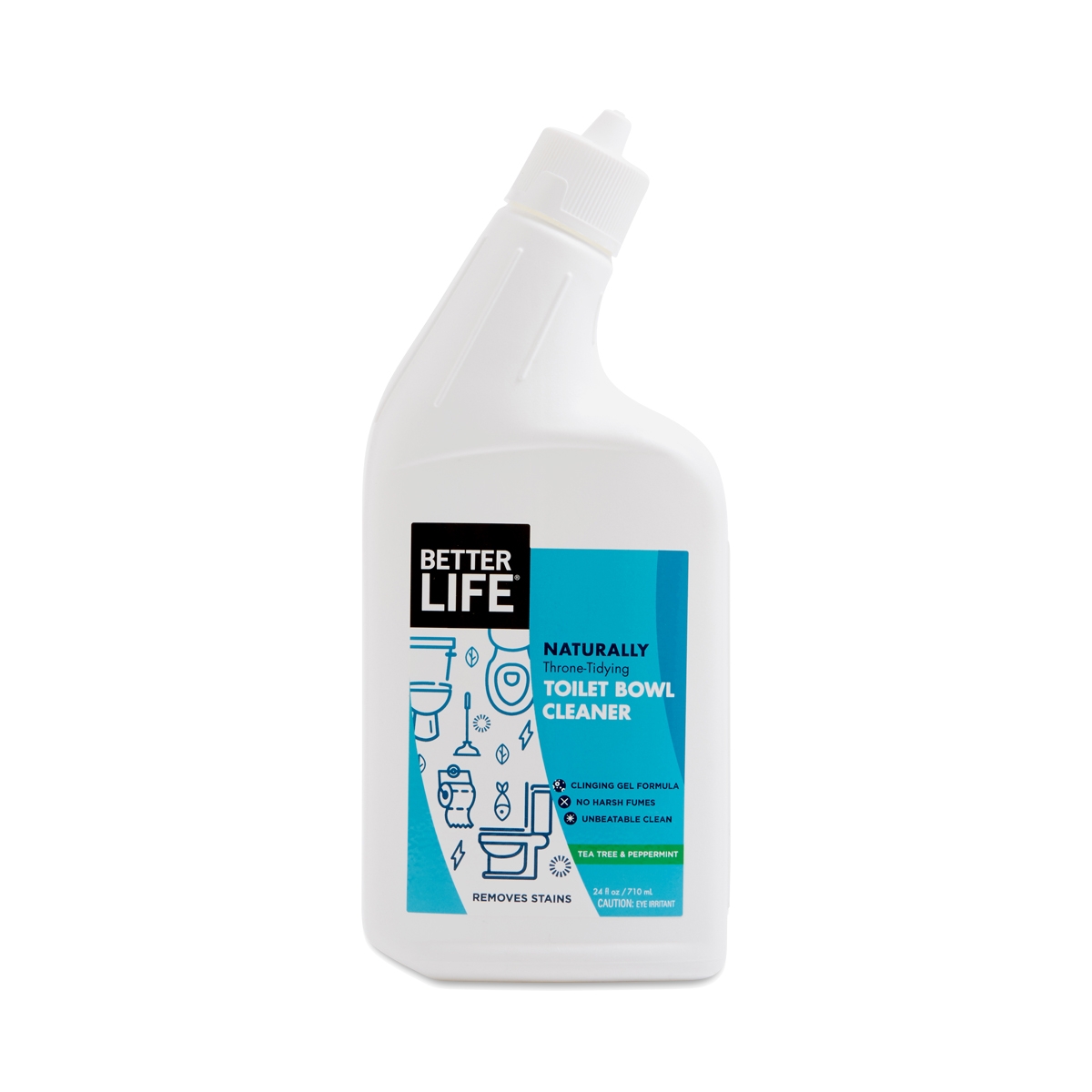 895454002645
The best seat in the house starts with Better Life Toilet Bowl Cleaner. It's better because its nontoxic formula gets the job done without chlorine, bleach, dyes phosphates, or synthetic fragrance. Just pour around the bowl, let it sit 5 to 10 minutes, and flush for some pristine porcelain. Safe around kids and pets, and gentle on septic systems.
24 fl oz bottle
The Best
- by
Kacie
Works better than anything else I've tried.
cleans great and smells wonderful!
- by
april
was shocked at how well it cleans. my bathroom smelled great for a couple hours after too!
okay product
- by
Rebecca Pfister
does not remove stains
kills smells
- by
Randee
cleans well, kills the odors. lasts a long time!
toilet bowl cleaner
- by
Christine
Cleans great and better for the environment!
0895454002645
895454002645