Organic Pappardelle Egg Pasta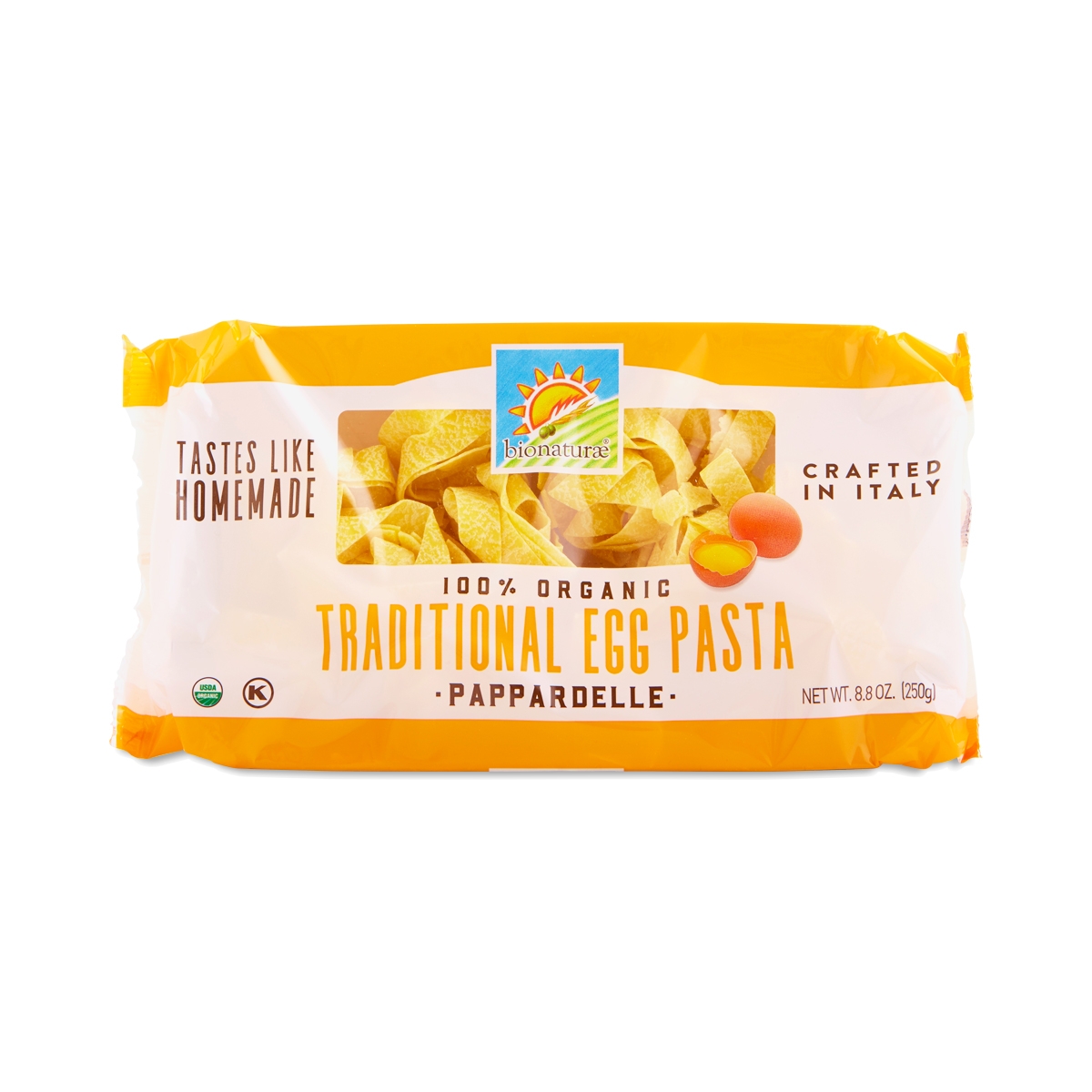 799210825021
Creamy and thick, this organic pappardelle tastes like you're having homemade pasta from an Italian nonna. Made with traditional artisanal methods, like a low temperature and slow drying process to create the porous texture. Add a bolognese or mushroom sauce and presto, you've got a delicious meal.
8.8 oz
Good noodles
- by
Katy
These noodles are really good
Absolutely divine !
- by
Ashley
This is my second time ordering this. The recipe on the package is divine and I highly recommend everyone try it (yum mushrooms !) I even bought an extra pack for my parents so they could make the recipe - it is that good ! My boyfriend hates pasta but loved this!
I was pleasantly surprised
- by
Rachael Bless
I've been trying a lot of organic pastas and this one was one of the best I've had.
Great do soup
- by
Catina
Very good
Delicious
- by
Carmen Johnston
This pasta is absolutely delicious. Just get it.
0799210825021
799210825021