Organic Pappardelle Egg Pasta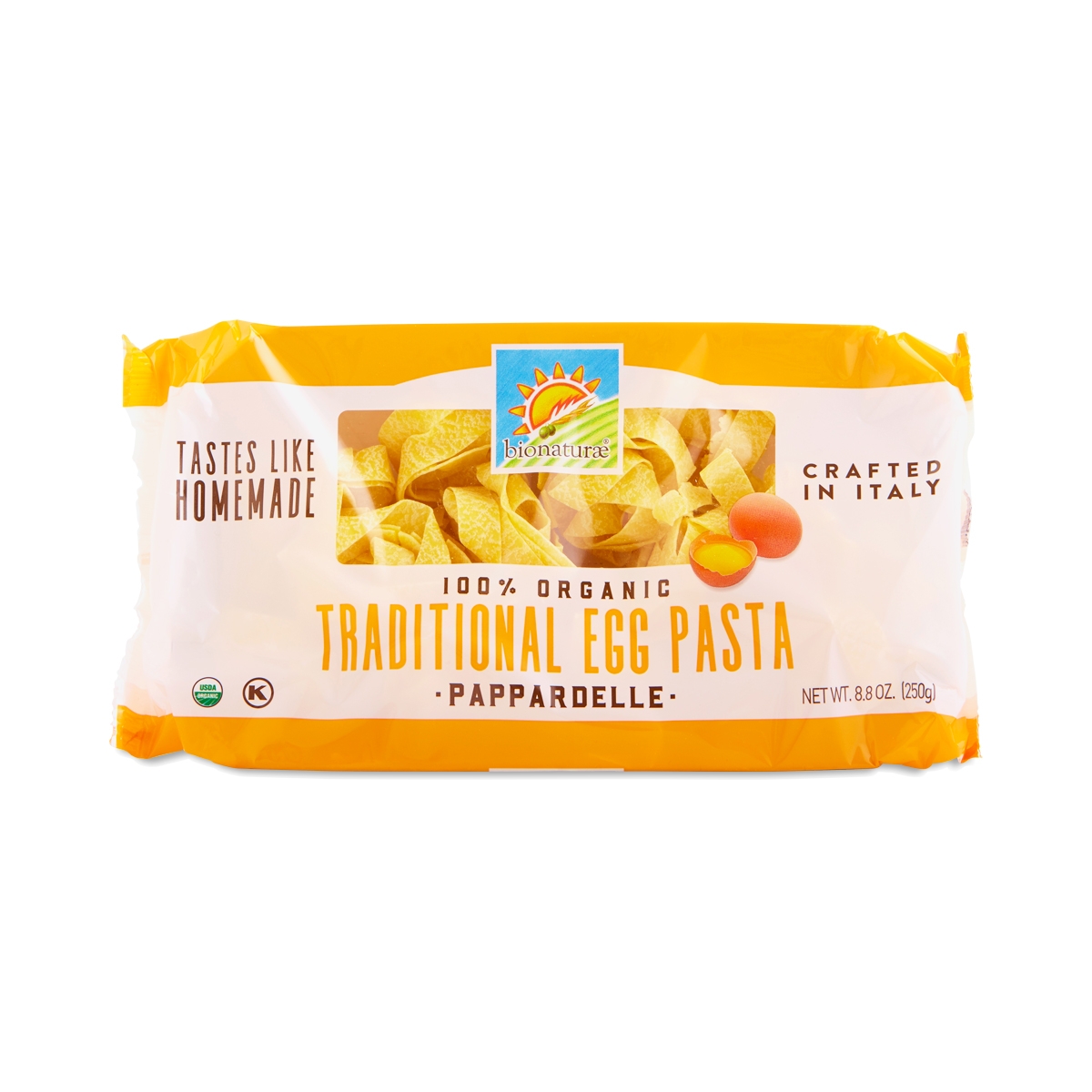 799210825021
Creamy and thick, this organic pappardelle tastes like you're having homemade pasta from an Italian nonna. Made with traditional artisanal methods, like a low temperature and slow drying process to create the porous texture. Add a bolognese or mushroom sauce and presto, you've got a delicious meal.
8.8 oz
Pasta is great
- by
elizabeth Driscoll
Pasta is great, just be careful of the serving size.
Delicious
- by
Tiffany Santee
These noodles are by far my favorite item I order from Thrive. They are delicious. I use them for soup and pasta dishes any thing that needs noodles these are my go to.
Fantastic Egg Noodles
- by
Samantha
I love these noodles, they take homemade chicken noodle to the next level. They're definitely going to be a new pantry staple at our house.
Pappardelle egg pasta is the real thing!
- by
Carol E. Wong
This particular item caught my attention because it is hard to find "egg" pasta in the stores any more! I loved the taste and texture of this pasta and because it's made of egg- I will always have some onhand.
Best Egg Noodles!
- by
Kirsten
Simple ingredients, easy to prepare, absolutely delicious. BOOM.
0799210825021
799210825021