Organic Gluten-Free Fusilli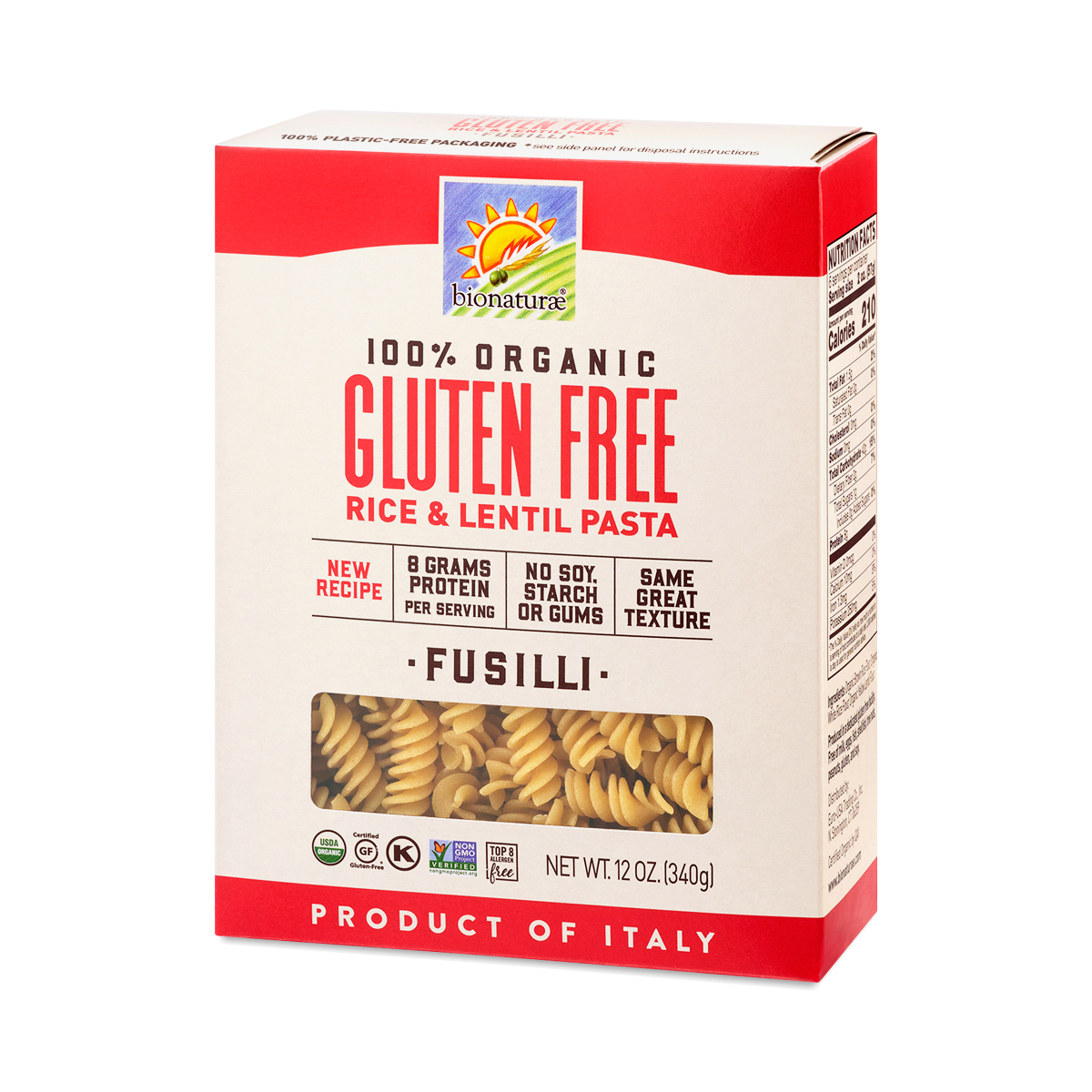 799210434025
Eating gluten-free pasta does not mean sacrificing taste, texture and nutrition anymore. Bionaturae cooks like traditional pasta to an "al dente" texture and goes perfect with all your favorite sauces. Bionaturae Gluten-Free Pasta will satisfy your dietary needs while bringing pleasure to your table in the spirit of Italian dining tradition.
12 oz bag
Great GF pasta
- by
Carola
It is hard to find good gluten free pasta and this brand was very good. Tasted great and didn't get crumpled
Gluten free pasta fusilli
- by
Teresa
This is a great gluten free pasta. Family members who are not even gluten free love it.
BEST GF PASTA EVER
- by
Amanda
I've given this to several people who aren't gluten free and you cannot tell at all
Yum
- by
Cathy
Good product,will definitely buy again
Best available
- by
Amber Riley
This is so good, I had to verify it was actually gluten free
0799210434025
799210434025