Chocolate Hazelnut Butter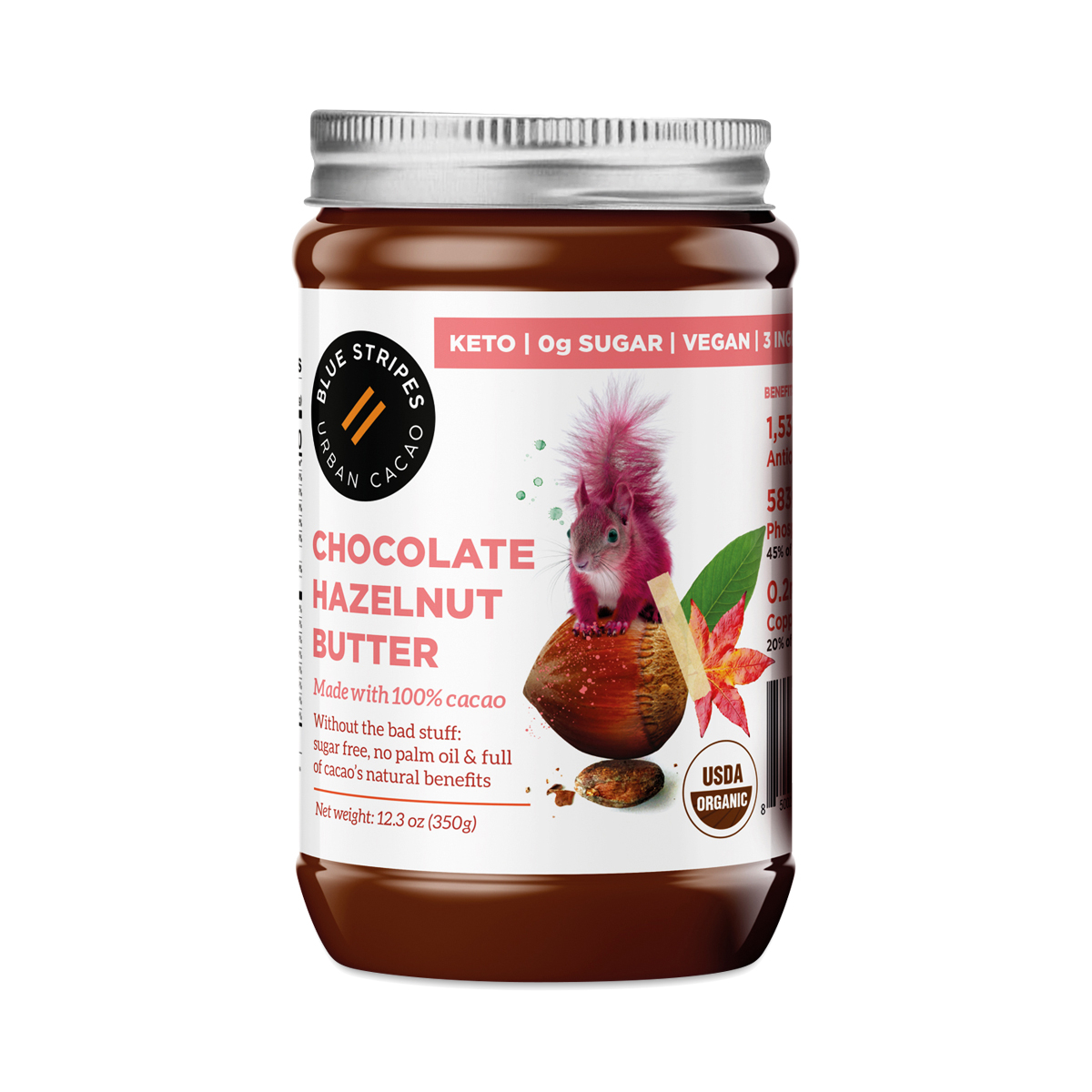 850021228149
Made with 100% cacao, Blue Stripes' chocolate hazelnut butter is a sugar-free spread made with three ingredients (and no palm oil).
12.3 oz jar
delicious
- by
harriet
delicious, but too dark for the kids
Chocolate hazelnut butter
- by
Ashley
This was ok. I wasn't a fan of the aftertaste from the sweetener.
good
- by
Jennifer
not sweet but good
So-so
- by
luda
Since it has no sugar or any sweetener added, it tastes just like cocoa powder. It's not horrible, I'm just not a fan. If you don't like sweet chocolate, this is for you. It is good on something that is sweet.
really good
- by
Lisa Lane
It doesn't taste like nutella but it is very good.
0850021228149
850021228149