60 mg Hemp Extract Oil, Orange Blossom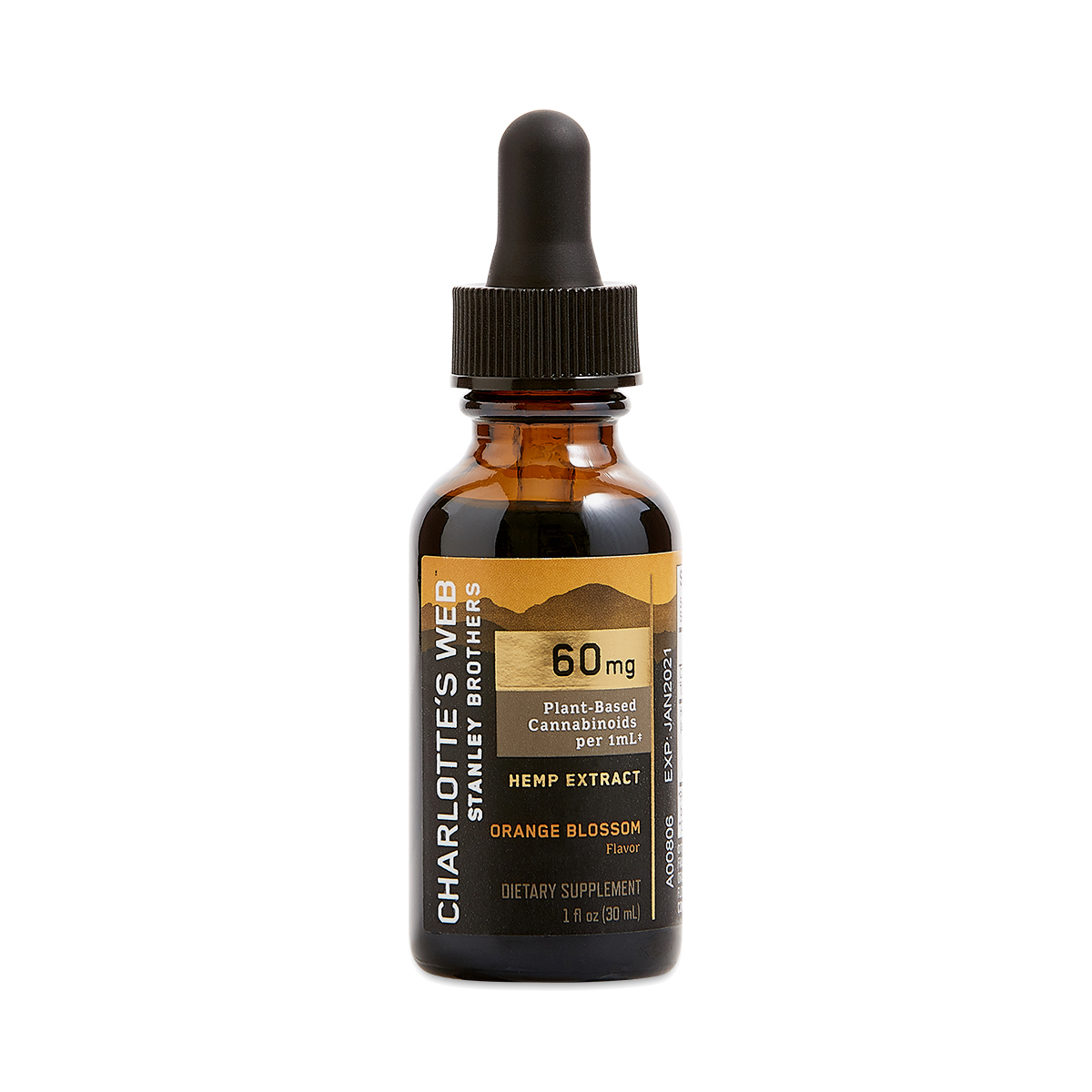 843119100793
Introduce your body and your mind to the benefits of phytocannabinoids for a proactive and strengthened foundation of health and wellness. Ease your daily stresses and create focused calm with soothing and supporting whole body benefits. These statements have not been evaluated by the Food and Drug Administration. This product is not intended to diagnose, treat, cure, or prevent any disease.
30 mL bottle
Tasty and effective
- by
Hollynn
I take a dropper before bed and I fall asleep faster and sleep better. Also helps when I'm feeling cranky and it's still a few hours to go before the kids go to bed. Makes Mommy relax!
Best sleep
- by
Mohani
Zzzzzzz
Charlotte's Web 60mg CBD
- by
Susan Vilven
love this product. It is the real deal, helps me get much better rest at night. The mint is maybe a little bit tastier, but the orange blossom is not bad at all.. Highly recommend, worth the money.
Good
- by
Kathi
Honestly, I'm not sure I "felt" any difference, but at the same time I feel like it's helping my overall health… I hope that makes sense.
Great CBD
- by
Ann Robinson
Great CBD, good flavor and love the mission behind the company.
0843119100793
843119100793