Magic Balm, Arnica-Menthol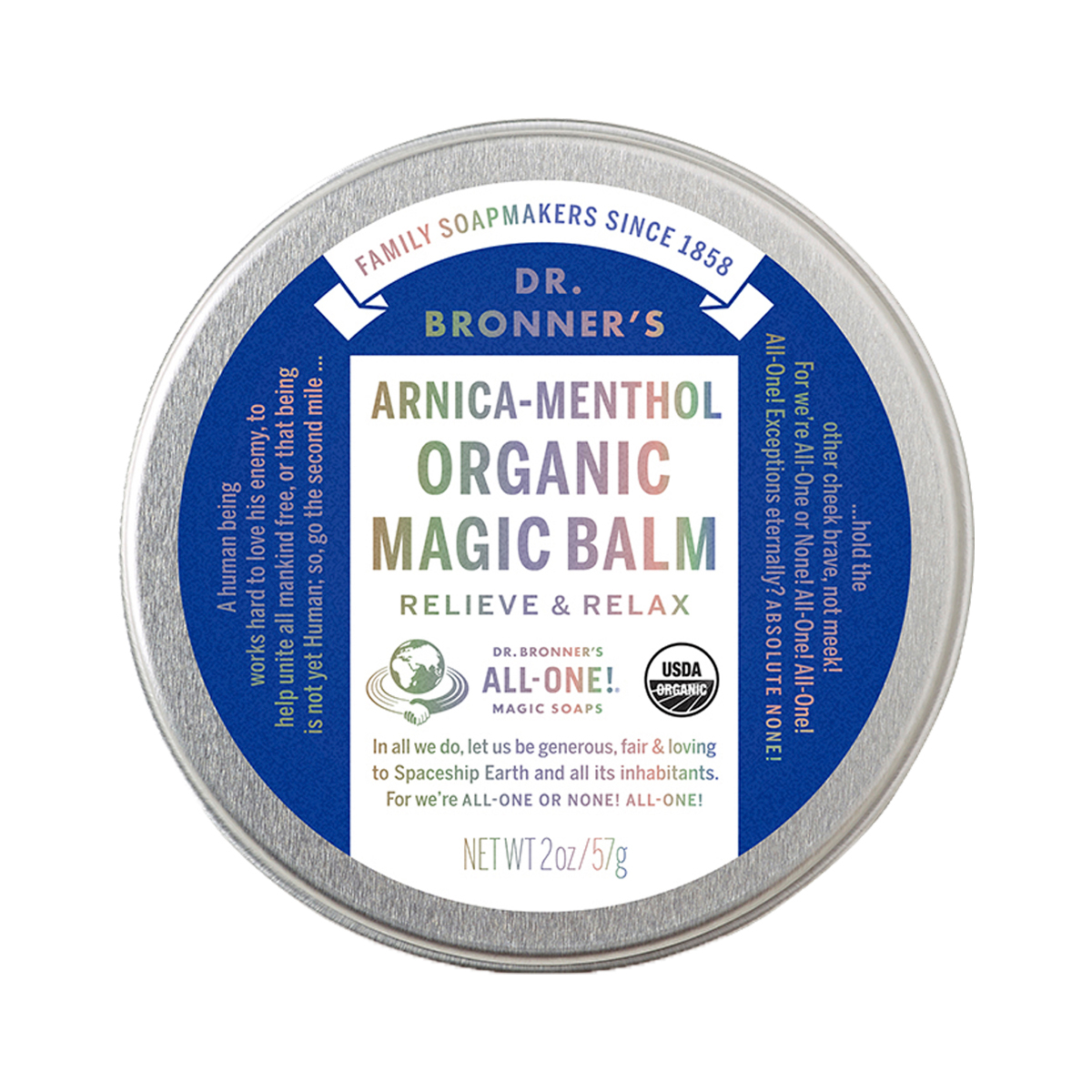 018787500927
It doesn't matter if you're a gym-loving fitness enthusiast, or have sore muscles and aching joints from a physically-demanding job—either way, it can ruin the day. Dr. Bronner's Magic Balm, Arnica-Menthol is the salve for aches and pains. It starts with an all-natural base of organic beeswax and organic oils like coconut, jojoba, avocado, hemp, and olive, which is mixed with a soothing blend of menthol, arnica, camphor, and peppermint oils. Massage this cooling balm onto sore spots—as founder Dr. E.H. Bronner says, in the direction "always toward the heart"—and you'll be feeling better in no time. Suggested uses: Massage gently into sore muscles – arms, legs, chest and back – always towards the heart! Health is wealth! Avoid rubbing the balm too close to your eyes, as the vapors from the balm can cause you to tear up. Keep out of cuts or burns, do not rub the balm internally—it is meant for external use only. OK!
2 oz jar
It is magic.
- by
Camey
Move over CBD cream. I think there is some new competition.
Torn rotor cup
- by
Sarah
Helped during my healing shoulder.
LOVE this Stuff!
- by
Dana Seims
Works great on sore joints and muscles. Arnica is a miracle worker. I have used this product for years. I am an athlete, so this has been a staple for me. Highly recommend!
The best
- by
Kelly
The best ever
Better than Vicks
- by
Alyssa
I will never go back to Vick's vapor rub. This stuff works so well! I love it! It worked immediately to clear up my congestion.
0018787500927
018787500927