Sal Suds Biodegradable Cleaner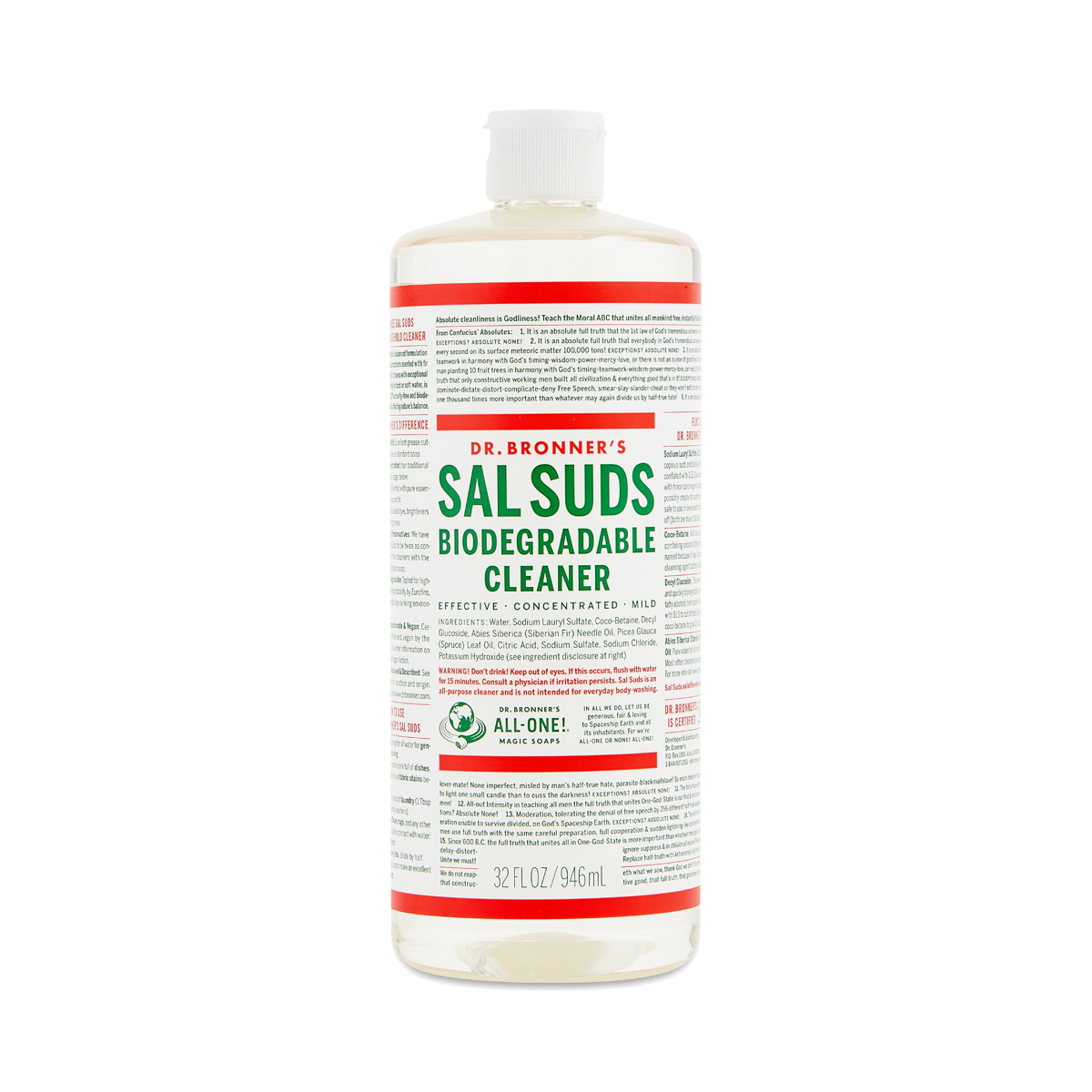 018787766323
Dr. Bronner's Sal Suds Liquid Cleaner is not a soap but instead is a concentrated hard-surface all-purpose cleaner. It is made with plant-based surfactants and natural fir needle and spruce essential oils (no cheap, harsh pine stump oil), without any synthetic dyes, fragrances or preservatives. Perfect for general household cleaning (dishes, floors, laundry, etc.), it cleans and rinses with exceptional power, yet it is mild and gentle on the skin.
32 fl oz bottle
Truly All purpose!
- by
Sarah
Suds up well and does great job of cleaning without harsh chemicals. We use it for everything - washing dishes, multi purpose cleaner, hand soap…
Love
- by
Lauren
Love the smell. Does a good job and a little goes a long way!
Works for almost all of our cleaning needs
- by
Odell bouchard
Our family uses this diluted to wash dishes and as an all purpose cleaner in a spray bottle. It works extremely well to wash pretty much anything.
Used it for years
- by
Laura
I love this cleaner. Currently I Mai Lu use it for dishes but I've also used in laundry with great success. I have sensitive skin and hate the smell of chemicals. This is very good at cleaning and doesn't smell.
bronners forever
- by
Molly
bronners is a dream, as always. love to keep this on hand as a multi purpose soap - for mopping, spray cleaning, tough stains, you name it. love the versatility, great ingredients, lovely scent & thrive price.
0018787766323
018787766323